Netherlands
18 Orthodox Jewish girls taken by security after misbehavior on plane | Abroad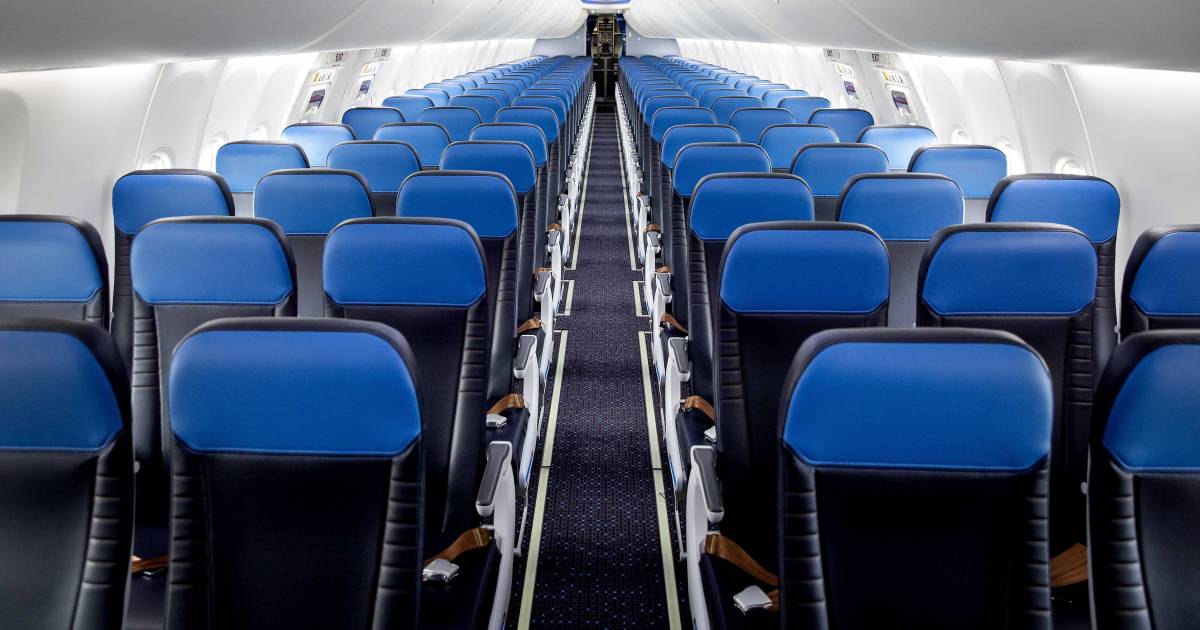 A group of eighteen passengers was taken yesterday by security at Schiphol after a flight from Kiev to Amsterdam. A KLM spokeswoman confirms this. According to her, this happened because the group did not comply with the corona measures of the company during the flight. But according to the passengers' lawyer, who according to him are all Orthodox Jewish girls from New York, the act was 'disproportionate'.
Due to the corona measures, passengers must wear a mask during KLM flights, also in the aisles, and are given specific moments to eat. This is possible during two service moments and a clean-up moment. But these passengers, of whom KLM does not want to confirm whether they are actually girls for privacy reasons, took off their masks several times, according to the spokeswoman, at times when this was not allowed and also walked through the aisles without a mask. According to KLM, the group has been addressed about this, but according to the company, it had no use for this. The group was then met by security at the gate.
Because KLM does not serve special meals on flights within Europe, there was no kosher food on board, says the girls' lawyer Herman Loonstein. The latter also confirms the KLM spokeswoman. "It was a European flight, then we do not serve special meals." Therefore, according to Loonstein, two members of the group became hungry and decided to eat their own food. That is allowed, says the KLM spokeswoman, but within the specified moments for this, which, according to her, is more than enough time. "They mainly used it as an excuse not to have to wear a mask."
Not the first time
It is not the first time that the group has misbehaved, according to KLM. On July 20, on the flight from New York to Amsterdam, the same group of passengers repeatedly refused to follow the instructions on board, KLM writes in a statement. "On arrival in Amsterdam, this group was again warned by the KLM security service and pointed out the possible consequences of misconduct. It was also made very clear that this was the last warning."
The group was supposed to be on a Delta Air Lines flight to New York this morning, but has been pulled off that flight. According to the lawyer, this only happened because two girls sat in the wrong place in the device. But according to Delta Air Lines, "the group refused to follow instructions from staff."
On Friday, the group was granted an emergency visa, allowing them to leave the airport. The group will probably fly back to America on Sunday or Monday, the lawyer says, but he does not know whether that will happen with KLM. According to the lawyer, the girls would be 'fearful' to still fly with the airline.
Free unlimited access to Showbytes? Which can!
Log in or create an account and never miss a thing from the stars.

Yes, I want free unlimited access
18 Orthodox Jewish girls taken by security after misbehavior on plane | Abroad
Source link 18 Orthodox Jewish girls taken by security after misbehavior on plane | Abroad