Education
30 percent of prospective students postpone their studies due to the corona crisis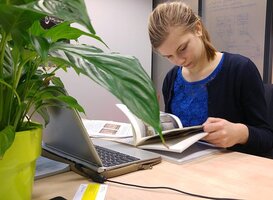 Thirty percent of the young people who intended to study in 2021 give corona and the accompanying digital lectures as a reason to postpone a study. Due to the crisis, 12 percent choose a different study than previously planned. In addition, 63 percent indicate that they feel less inclined to start studying because of the stories about online programs. Tio University of Applied Sciences reports this on the basis of its own research among more than 500 prospective students throughout the Netherlands.
In most cases, prospective students who want to start in September must notify Studielink of their choice of study before 1 May.
Fear of feeling lost
The vast majority (70 percent) of prospective students are afraid of feeling lost during their upcoming study time because of the lack of personal contact. And 82 percent think it will be difficult to make friends in the future. An even larger proportion (85 percent) think that the quality of the study will deteriorate if the lectures all remain digital.
Tio University of Applied Sciences
Katinka Reuling, general director at Hogeschool Tio: "In addition to being educational and a perfect start to a career, a study period must also be fun. This includes social contacts and activities, which is also part of the student's development. At Tio we remain committed to a teaching program in which personal attention and quality are central; we always have. Students are taught in small classes of an average of eleven students, and can always turn to their study coach if they run into something. "
By: National Education Guide
30 percent of prospective students postpone their studies due to the corona crisis
Source link 30 percent of prospective students postpone their studies due to the corona crisis