Entertainment
5 films and series that appeared on Netflix in week 7: Outlander and more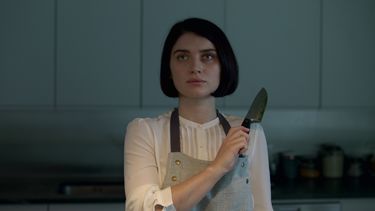 Also in week 7 of 2021, a lot of new films and series have appeared on Netflix. For example, since this week you can watch a viewing figure cannon from America, the latest season of Outlander and a thriller with the daughter of U2 singer Bono Vox.
Fans of Outlander can get started this week with season five of their favorite series, but that is by no means all that appeared this week. For example, Bono's daughter shines in the psychological thriller series Behind Her Eyes and Will Smith presents a documentary about the fight for equal rights in the US. In addition, Netflix also made it to the popular hospital series New Amsterdam comes in and the streaming service itself comes with the post-apocalyptic sci-fi series Tribes of Europe.
New on Netflix in week 7
1. Outlander (season 5)
Series
Genre: drama
In the first season of Outlander we saw how Claire Randall suddenly woke up in Scotland in 1743, while the day before she was still a nurse in 1945. We are now four seasons further and Claire has built a special life in which she not only travels through the world, but also through the time. In the latest season, the adventure continues and we see how Claire and Jamie do everything they can to find happiness.
2. Behind Her Eyes
Miniseries
Genre: thriller
In this new Netflix thriller, we see how a young single mother ends up in a difficult situation. Not only does she have an affair with her boss, but she also becomes good friends with his wife (who is played by the daughter of U2 singer Bono). This creates a destructive love triangle in which nasty psychological games are played.
3. Tribes of Europe (season 1)
Series
Genre: sci-fi thriller
In this German Netflix original, the future of Europe does not look very good. Tribes of Europe is set in 2047 and all order is gone. Countries have disintegrated and it is now tribes that rule. In this post-apocalyptic and rule-free world, we set out with two brothers and their sister. They are trying to escape all this misery and are looking for peace in a war-torn world.
4. New Amsterdam (season 1 & 2)
Series
Genre: drama
Netflix is ​​not only coming this week with its own series, but has also brought in a viewing figures cannon from America. The first and second seasons of the hospital series New Amsterdam are now on the streaming service. In this we follow the medical director of America's oldest public hospital. His goal is to break free from bureaucracy, but that is of course not without a struggle.
5. Amend: The Fight for America
Miniseries
Genre: documentary
On July 28, 1868, just after the American Civil War, the 14th Amendment was introduced in America. This mainly concerns legal certainty and guaranteeing equal treatment. The goal: to combat legalized racism. We are now more than 150 years later and racism is still a major problem. In this Netflix documentary, Will Smith looks back on the often deadly battle for equal rights that still needs to be fought.
Last week on Netflix
View the five new series and films on Netflix that we highlighted last week.
Spotted a mistake? Mail us. We are grateful to you.


5 films and series that appeared on Netflix in week 7: Outlander and more
Source link 5 films and series that appeared on Netflix in week 7: Outlander and more