Tech
A giga-TV for the European Championship without spending a lot? These are your options | Tech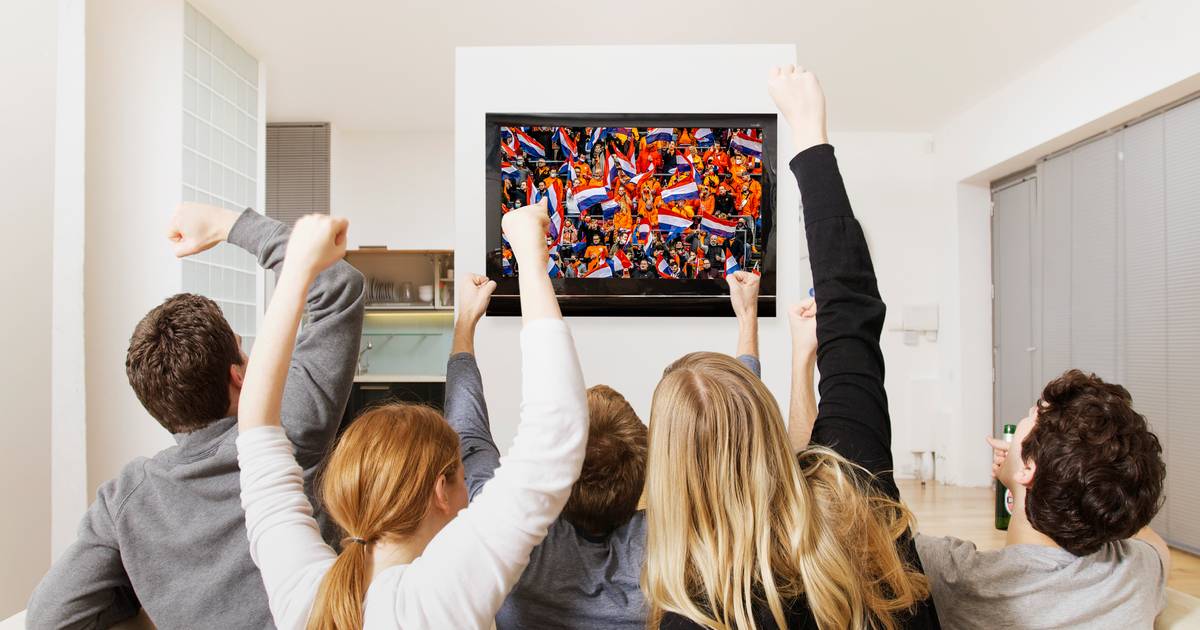 A gigantic television does not necessarily have to be very expensive. Together with the editors of . we put Tweakers three 65-inch models in a row for around 900 euros.
With the European Football Championship just around the corner, it's tempting to get a giant screen at home. After all, then you can watch a match with your friends as if you were close by, while you can even enforce the 1.5 meter rules.
In the overview below, we look at three 65-inch televisions, which should cost you about 900 euros at most. Several important aspects were examined, including brightness, contrast, color reproduction and the 'input lag', or delay of the image.
Curious about a more detailed variant of this article in which the technical comparison is further explained? Read the full story on Tweakers.
LG 65UP78
LG's UP78 is the only real model year 2021 television that we discuss – the other options already appeared around 2020. It is the cheapest television in the test, with a retail price just under 700 euros.
The TV uses LG's new 2021 menu interface and features an LCD screen without support for wide color gamut.
When we look at the connections, we clearly see for the first time that the UP78 is a cheaper television. The TV has built-in tuners for cable TV, digitenne and satellite, as well as a built-in CI+ lock, network connection and optical-digital output. However, the TV only has one USB connection and, most importantly, only has two HDMI ports.
As we are used to from LG's LCD televisions, the UP78 is equipped with an IPS screen. That means that the TV has relatively good viewing angles, but the black display is not great. Especially in a dark room it is noticeable that black is dark gray rather than real black. The TV does not offer the possibility to dim the screen locally to improve the contrast in that way.
Samsung QE65Q60T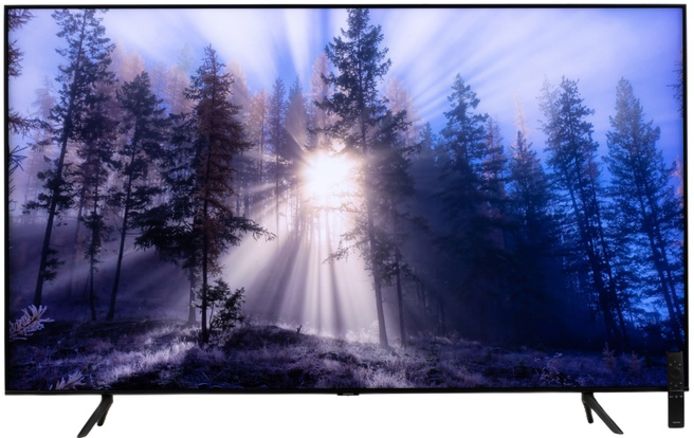 Samsung has divided its televisions into two categories: the cheaper 'normal' 4k models and the more expensive QLED series. The QLED uses a special type of blue backlight instead of a backlight consisting of white LEDs. The result is a wider color range. The Q60T is the entry-level model of the QLED series of 2020.
The TV has to make do with a screen panel that refreshes 50 times per second, where the more expensive QLED models can do that 120 times per second. We also have to miss things like a special filter that increases the viewing angles with the Q60T. On the other hand, the 65-inch version we tested currently costs less than 900 euros, potentially a good deal for such a TV.
At the back of the TV are two slightly recessed recesses in which the connections are processed. The most important are tuner connections for cable TV, DVB and satellite, two USB ports, three HDMI connections and a port for optical audio.
Sony KE-65XH8096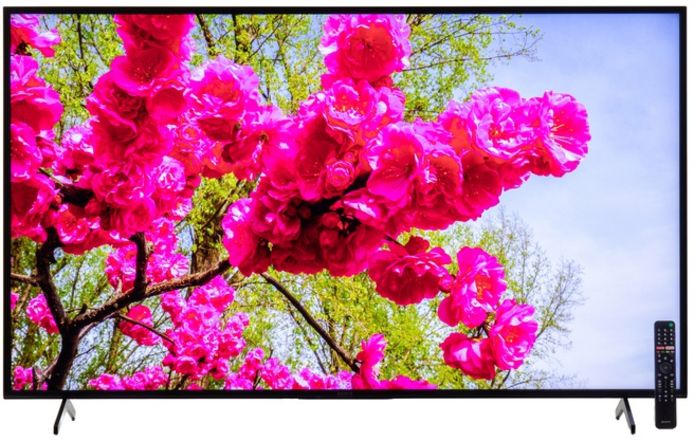 The XH80 is one of the affordable LCD models from Sony's range. He must have the very high brightness, local dimming backlight and missing 120Hz panels from Sony's more expensive LCD TVs. Nevertheless, the XH80 is an interesting television, of which the 65-inch model we tested costs just under 900 euros.
Although the XH80 is not a high-end model, Sony has not skimped on the connections. We get four HDMI 2.0 ports, two USB inputs, an analog audio-video input, a headphone output, a network connection and tuners for (digital) cable, digitenne and satellite television.
The image processing of Sony's XH80 is OK, but some functions do not work as well as we have seen on more expensive models. This may be partly because the XH80 uses an IPS panel without aip local dimming, which does not score well in terms of black rendering. We have measured the TV more than once, but black is at best dark gray with this TV.
Which one should you get?
The three televisions that we compare for this test are all slightly different in approach and there are also significant differences in price. We should therefore certainly consider the latter factor. The first conclusion we can draw is – and luckily that is starting to become a recurring one – that there is no really bad TV in the test.
So, as so often, it comes down to personal preference. There is something to be said for each of these TVs. Sony's KE-65XH8096 offers good all-round image quality and has a pleasantly working Android smart TV system, but has a mediocre black display. The same goes for LG's 65UP78, which also does not record great black values, and also has a limited maximum brightness and color range.
The sweet spot is in our opinion with the Samsung QE65Q60T. This TV costs just under 900 euros at the time of writing, has a VA panel with good contrast, good image processing and excellent color reproduction, in both SDR and HDR mode. The maximum brightness of the Q60 is not great, so that the impact with HDR playback is certainly not as good as with Samsung's more expensive models or the Hisense U8QF. However, the Q60T does not really make any mistakes, which makes it the all-round recommendation from this test in our opinion.
Watch a video about augmented reality below:
Free unlimited access to Showbytes? Which can!
Log in or create an account and don't miss out on any of the stars.

Yes, I want free unlimited access
A giga-TV for the European Championship without spending a lot? These are your options | Tech
Source link A giga-TV for the European Championship without spending a lot? These are your options | Tech