Business
A new EU agreement to green agriculture: 'greenwashing' or 'game changer'?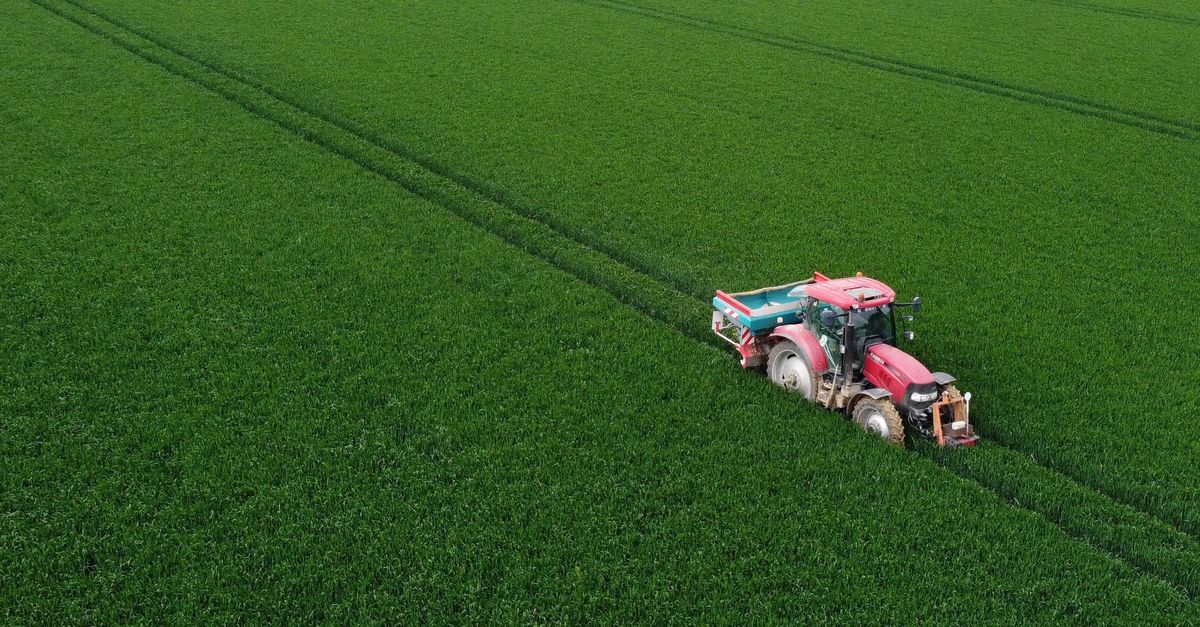 The hundreds of billions are ready, the new rules have been mapped out and all member states have agreed: the greening of European agriculture can start. But whether it is enough to combat the climate crisis is questioned from all sides.
On Friday, MEPs and EU member states reached an agreement on the reform of the Common Agricultural Policy after about two years of negotiations. On Monday, all agriculture ministers also supported the agreements.
This agreement sets guidelines until 2027 for the tens of billions in agricultural subsidies that the EU distributes annually. Agriculture continues to account for a third of the total EU budget (387 billion in seven years), making subsidies crucial for achieving Europe's climate ambitions. Last week, the European Court of Auditors concluded that attempts to align agricultural policy with climate ambitions had failed in almost all areas in recent years.
This explains why 'greening' the policy in particular has recently been central to the negotiations. The agreement now indeed adds new climate requirements to agricultural policy. But activists, green politicians and scientists immediately fiercely criticized the agreements, which they believe are far too weak to have any real effect.
Five questions about the agricultural agreement:
1. What are the most important new 'green' agreements?
Proponents of the agreement point out that for the first time in the 62-year history of the common agricultural policy (CAP), some of the subsidies are mandatorily linked to green policies. Financial incentives for nature- and climate-friendly agriculture should entice farmers to go green. From 2025, 25 percent of direct agricultural subsidies will go to this kind of so-called 'eco-schemes', in the two years before that at least 20 percent.
A breakthrough, say proponents. "With this we support farmers who want to do more for the climate and biodiversity by paying them more," said French liberal MEP (and former director of the French World Wildlife Fund) Pascal Canfin, one of the negotiators. European Commissioner Frans Timmermans (Climate) also emphasized the "game changerwhich is the new financing.
The European Parliament and some countries, including the Netherlands, had bet on a higher percentage, so that the 'eco-regulations' were ultimately the most important point in the often fierce negotiations. The 'eco-regulations' are relatively favorable for the Netherlands, because Dutch farmers are known in Europe as innovative and the percentage is relatively easy to achieve.
2. Then why is there so much criticism?
Because much is still unclear about the interpretation of the 'eco-regulations'. In the coming period, all EU countries will draw up a 'strategic plan', in which they will explain how they will implement the new agreements. Prior to this, the European Commission has made some suggestions for what can be considered 'green'. For example, making the switch to organic farming, giving livestock more space or letting them out more often, rotating crops more often or reducing the use of pesticides.
But critics find the requirements far too vague, and warn against greenwashing – not being green, but pretending. "We have no idea yet what will be accepted as an eco-scheme, so we cannot know what the effect will be," said German Greens negotiator Martin Häusling. "Member States maintain a lot of flexibility in implementation, so only tight EU oversight can prevent it from becoming another example of 'greenwashing'," the WWF said in a statement.
3. Is that the only criticism?
Certainly not. The new CAP also lays down general rules for farmers, which have been the subject of much criticism in recent days. These rules are very technical and detailed and determine, for example, how much land farmers should leave fallow, whether and how much land they should keep next to water as a 'buffer strip' and what they should do about crop rotation.
Many of these demands were somewhat watered down in the negotiations. For example, the European Commission actually wanted farmers to leave 10 percent of their land fallow to stimulate nature and biodiversity, which will eventually be around 5 percent. Exceptions have also been built in for other standards, which means that Dutch farmers, for example, no longer have the obligation to maintain a buffer strip of three meters along water.
Also read: The climate debate puts European agriculture in the spotlight

4. Has the greening now failed in advance?
That is very strongly expressed. Difficult when assessing the new agreements is precisely that much will depend on how EU countries and the European Commission deal with them in practice. For example, when drawing up the strategic plans for the coming months. How much ambition do countries show in this? And if there is none, how strict will the Commission be in disapproving of the plans? Although the agreements contain a reference to the 'Green Deal', the plan to make the EU climate neutral by 2050, how strong that connection is remains very unclear.
In addition, in the context of this 'Green Deal', the Commission wants to come up with stricter standards in the coming years, independently of the CAP, for example for the use of pesticides and antibiotics, or for the conservation and protection of forest areas. These new rules will also affect European agriculture.
Timmermans himself acknowledged on Friday that he himself would have liked to continue, but is still satisfied. "If you look from the perspective of someone who wanted a revolution, you are not satisfied. But in a European perspective, all change is an evolution, through reforms. With this agreement, we are really steering agricultural policy in a new, greener direction."
Climate activists, including Sweden's Greta Thunberg, are not giving up the fight yet. This autumn, the European Parliament has yet to vote on the agreement in a plenary vote, and in the run-up to that, it and other NGOs are expanding actions to persuade MEPs to vote against. The chances of that happening are nil.
5. Why is it so difficult to reform agricultural policy?
Because farmers depend so heavily on agricultural subsidies for their income, every small adjustment can immediately have a major impact on their standard of living. In many European countries, farmers are a vocal and influential interest group and their complaint that they have been constantly confronted with increasingly strict requirements in recent years has been heard by many European politicians.
Moreover, the food security guaranteed by agricultural subsidies in Europe is seen as a great asset. Just like the relatively low food prices that the subsidies make possible. Radical reform would also require a change in consumer behaviour, the European Court of Auditors also emphasized last week. For example, meat consumption would have to be much lower in order to effectively reduce emissions from livestock farming.
A new EU agreement to green agriculture: 'greenwashing' or 'game changer'?
Source link A new EU agreement to green agriculture: 'greenwashing' or 'game changer'?