Netherlands
A plant for 1,799 euros is sold within half an hour | Living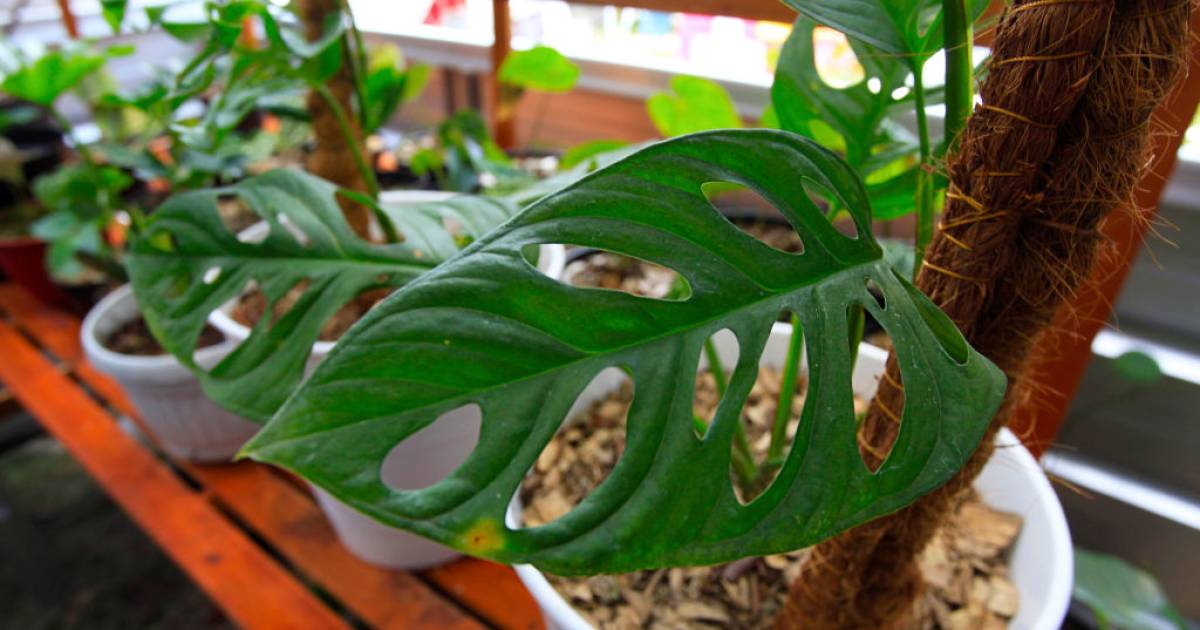 It was a godsend. Intratuin garden center in Lovendegem, Belgium, recently had a unique houseplant on offer: a Monstera adansonii variegata. Price: 1799 euros. Quite on the expensive side, but the plant was sold within half an hour.
The Monstera adansonii variegata is 15 centimeters tall and is a very rare variant of the 'normal' Monstera adansonii, a houseplant with holes in the leaves, also known as the 'monkey mask'. "It is a very special specimen that cannot be cultivated", explains Arne Schurmans (24), marketing manager at Intratuin Lovendegem and a fanatic plant lover himself. "In very exceptional cases it occurs as a kind of mutation of the common Monstera adansonii. Instead of green, the leaves turn white or yellow. "
The plant also owes its price tag to this deviation: 1799 euros. In comparison, a normal Monstera adansonii of the same size is for sale for barely 9.99 euros.
But if you wanted the unique houseplant, you had to be quick. After barely half an hour he was sold. "We were very surprised that the plant was sold out so quickly. The client was a collector who had wanted one for a while. We would not have given it to an ordinary customer just like that. Due to the deviation, the plant needs special care: you should not mist it because then the color will disappear and it is extremely sensitive to sunlight. "
Not again
But even though the sale was a success, Intratuin does not intend to offer another immediately. "Besides the fact that the plant is very difficult to obtain, it is also a great risk for us to buy one. There is the high selling price, and the quality is not guaranteed. "
It is not the first time that the garden center has special plants on offer. "We are trying to respond to the plant hype that has been going on since the corona crisis and the demand for special plants. For example, we previously sold plants for 140 euros, which people came from far away. We recently had the Philodendron pink princess too, and it sold out in two hours. It has really become all the rage ", Schurmans concludes.
Status symbol
Plant grower Dirk Mermans (50) also saw an increase in interest in special plants. "Since last year's lockdown I started a webshop: PlantLovers.eu. Before that I only sold my plants to wholesalers. Now I sell them to everyone, from Finland to Portugal. "
Dirk himself grows green and variegated houseplants – plants with a special color deviation. "The demand for variegated plants has exploded. It has become a status symbol to share on Instagram. In America, such plants even sell for 500 euros. "
There is also a whole movement of plant lovers on the internet. Watch an interview with a plant fluencer below or check out vtwonen on how to style plants in your home.
Watch all our videos about living here:
Free unlimited access to Showbytes? Which can!
Log in or create an account and don't miss out on the stars.

Yes, I want unlimited access for free
A plant for 1,799 euros is sold within half an hour | Living
Source link A plant for 1,799 euros is sold within half an hour | Living