Business
A quarter of professors are now women, which is disappointing from an international perspective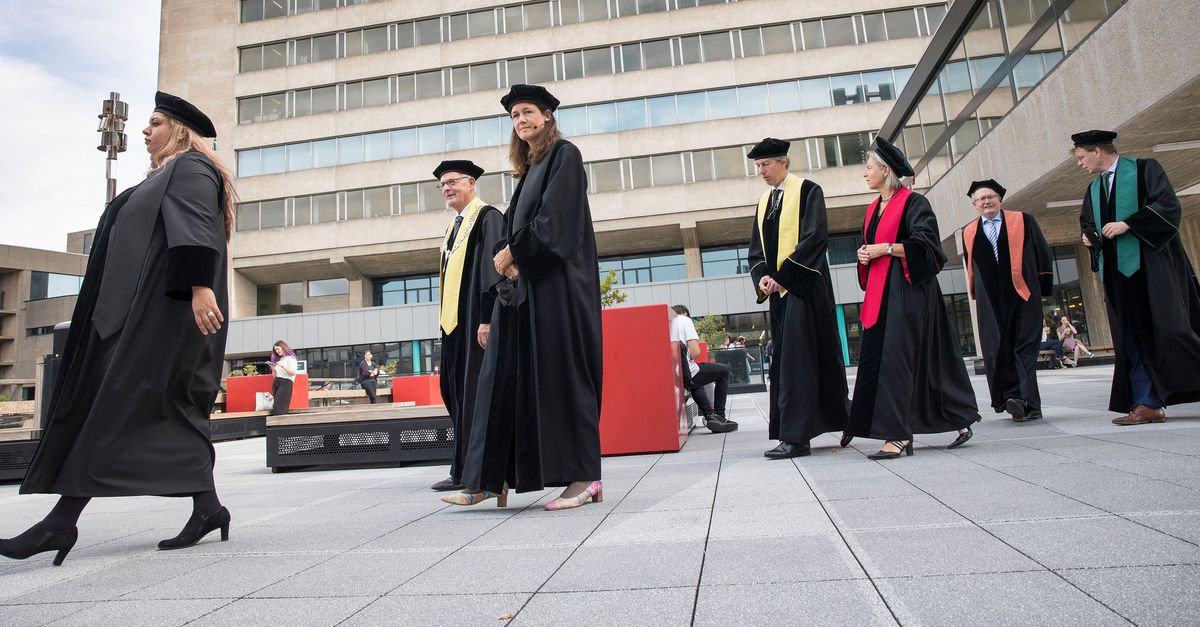 Never before have there been so many female professors in the Netherlands: one in four professors is now a woman. This is evident from the latest Monitor Female Professors, which annually keeps track of how many women work in universities, at all levels.
On an international level, this is a moderate score. The Netherlands is in the lowest regions in European rankings. Only in countries such as Germany, Hungary, Belgium, Cyprus and Luxembourg even fewer women work at the top of their scientific field.
Of the fourteen universities in the Netherlands, the Open University is the best: more than 40 percent of professors there are women. Closer to the top is Delft University of Technology, with less than 18 percent female professors. Delft University is closely followed by Eindhoven University of Technology, Twente University and Wageningen University, where that percentage is around 20 percent. The report uses figures for 2020.
out of proportion
At over 25 percent, the average percentage of female professors at Dutch universities is disproportionate to the number of female students who graduate from university each year. More than 50 percent of graduates are women, a percentage that has been stable for many years. But the number of women is still falling with every step on the career ladder, the monitor clearly shows. PhD students: 44.4 percent female. Assistant professors: 43.5. Associate professors: 30.4.
The number of female professors is growing steadily, despite a small dip last year. Compare it, for example, with ten years ago, when the professorship was still a very masculine affair. In 2011, only one in seven professors was female.
Eindhoven University of Technology only opened vacancies to women and in this way acquired almost fifty female scientists – until the Human Rights Board condemned this preferential policy. Three of the women who were hired tell their story

Hardly any growth
Each university has its own target to increase the number of women at the top of science. The authors of the monitor, the National Network of Female Professors (LNVH), are critical of this, as can be read: "Whether the targets set for 2025 are exceptionally ambitious can be disputed."
The fear is that universities that do relatively well will "lean back". The number of female professors at some universities is already barely growing. At Radboud University Nijmegen and Leiden University, where one in three professors is now female, female professors were hired, but more or the same number of men, so that growth is relatively low on balance.
The monitor also discusses differences in contract types and salary between female and male scientists. On average, female professors are ranked lower than their male colleagues. However, they more often have a 'larger' contract, ie for more hours. Across the board, female scientists more often have a contract for fewer hours than their male colleagues. They are also more often in temporary structures.
A version of this article also appeared in NRC in the morning of December 9, 2021
A quarter of professors are now women, which is disappointing from an international perspective
Source link A quarter of professors are now women, which is disappointing from an international perspective