Education
Abuse of Ritalin among students 'alarming', again asked parliamentary questions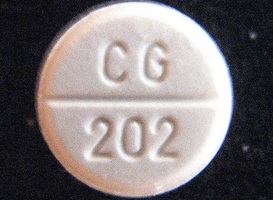 The misuse of ADD medication among students is alarming, as a scientific publication from the University of Groningen (RUG) recently showed. Parliamentary questions were asked in response to this. However, Minister Tamara Van Ark first wants to wait for the results of research by the Trimbos Institute before taking action. This reports Scienceguide.
The use of Ritalin among students without an indication for ADD has already been researched by the University of Amsterdam. For that 2020 study, three GPs, three psychiatrists and two student psychologists were interviewed. They all saw a big increase in the use of Ritalin among students. However, the minister found that research too anecdotal and decided that further measures were not necessary.
Recent research by the RUG confirms once again that the use of ADD medication is a major problem among students. Minister Tamara van Ark says she is also receiving signals from the field from a growing group that uses these ADHD medication for the wrong reasons. She also indicates that the Trimbos Institute is already conducting research into substance abuse by students.
Lively trade
The increased demand for Ritalin also makes for a vibrant trade. Students who do get the medicines on a doctor's prescription and use them to a limited extent themselves, sell the remaining pills to their fellow students. Van Ark says he can do little about this.
What does Ritalin do?
Ritalin ensures, in addition to a better concentration, also other effects. The user may become restless, sleepless, nervous or dizzy. Side effects such as nausea, stomach pain, loss of appetite and headaches can also occur. In addition, the combination with heavy alcohol consumption is dangerous for health. The risk of health problems is particularly great for undiagnosed students.
By: National Education Guide
Abuse of Ritalin among students 'alarming', again asked parliamentary questions
Source link Abuse of Ritalin among students 'alarming', again asked parliamentary questions