Entertainment
After 50 years, Histoire de Melody Nelson is still an inspiring album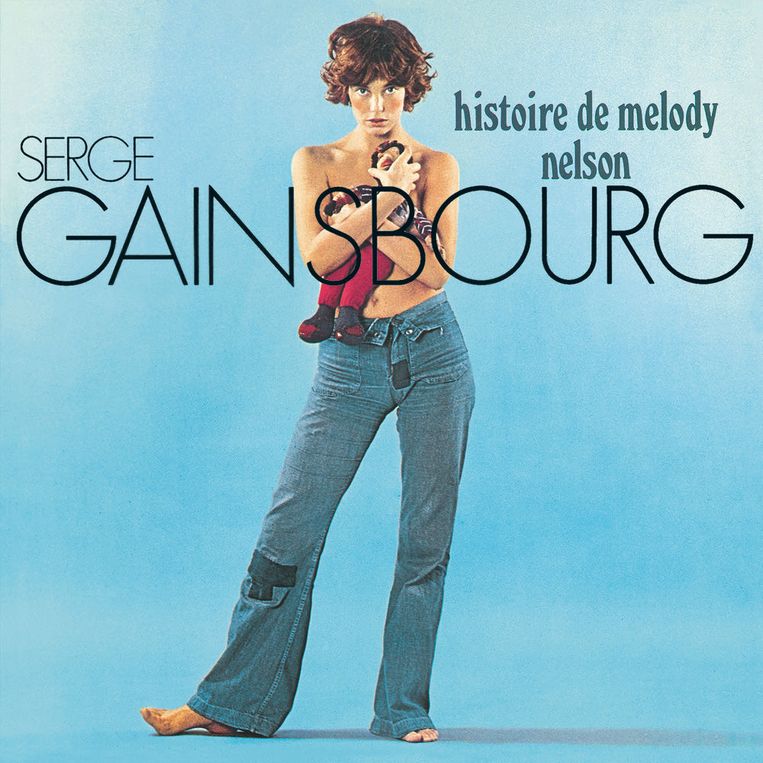 Serge Gainsbourg's concept album was released 50 years ago Histoire de Melody Nelson. The record is still influential. Remarkable, because initially the record of barely 30 minutes did not catch on.
Old man runs up a teenage girl in Rolls-Royce and chats about it on a record full of strings, a huge choir and a rock band. Fifty years later, Serge Gainsbourg's record is still a touchstone and source of inspiration.
It starts with the bass, in opening track Melody. The pattern is lazy, it sounds like elastic is being pulled. The drums fall in: bang, bang, bang-bang-bang. A basic, languid fun rhythm. And then the gritty guitar comes in, curling like smoke. The languid rhythm keeps things together. The bass player mainly seems to massage his strings, the guitar cooing like a pigeon in the attic. A French voice, close to the microphone, it sounds like a smoker, starts chanting. It's the voice of a man in a Rolls Royce driving through a rough neighborhood. The man oversees his life, seems to be getting through it a bit.
'Merde'the man suddenly scolds. A collision! Loud strings drop in, sliding along an Arabic scale. As if a dark cloud suddenly slides in front of the sun. This is not going to end well. The man in the Rolls appears to have hit someone; a red-haired, doll-like girl on a bicycle. Her skirt is pulled up when the man gets out and asks her name. She says in unmistakably British accent, "Melody. Melody Nelson. '
This is the over seven-minute overture of Histoire de Melody Nelson. It's a concept album, all songs are about the same theme, the doomed love between Melody and the man in the Rolls. It was released on March 24, 1971 and was created by the French singer, songwriter and scandal press favorite Serge Gainsbourg (1928-1991). He mainly provides the concept, the music is largely written and produced by his 27-year-old arranger and pianist Jean-Claude Vannier. Gainsbourg's girlfriend, the English actress Jane Birkin, who is almost twenty years younger, plays the role of Melody Nelson. Serge scored a gigantic world hit with her in 1969 Je t'aime… moi non plus, mother of all gasping plates. Here she is the muse and namesake. Melody is a corruption of her middle name Mallory. Nelson's surname is a reference to the British Admiral Horatio Nelson, a hero of Birkin's father.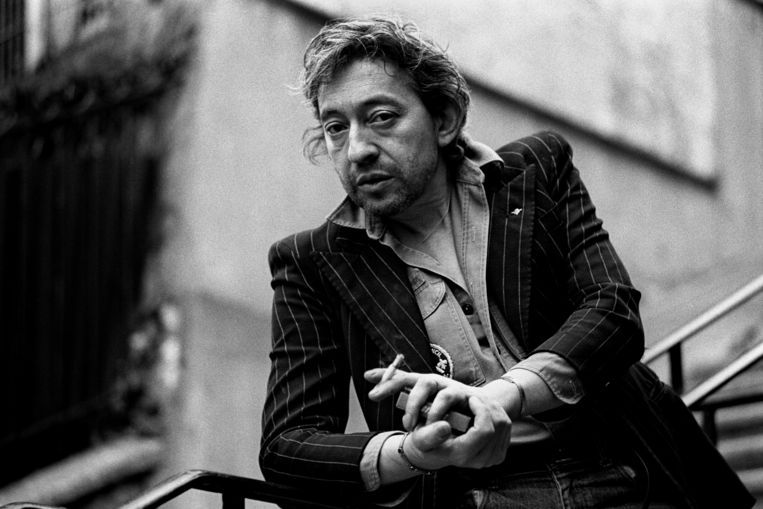 The album had to be romantic in spirit, dramatic and expressive in performance. Theatrical, with many clashing sound effects', Jean-Claude Vannier said in a French TV show years later. He and Gainsbourg had previously written film soundtracks together, there were at most a handful of musical sketches for this album. 'We were free from examples, without outside influences.'
The reviews are favorable in 1971, but the sales figures (less than 20,000 units) are disappointing compared to the mega success of Je t'aime. Only from the nineties of the last century will the album receive the recognition it deserves.
'It's the record that turned my life upside down. All the certainties I had about writing and producing music were smashed ', says Geoff Barrow of Portishead, the British group that started the mysterious, dark trip hop, in the French music magazine Les Inrockuptibles.
'Everything I make I try to make it sound like'Histoire de Melody Nelson'. Not that I even come close ', says Alex Turner, lead singer of Arctic Monkeys and the romantic supergroup Last Shadow Puppets, in weekly magazine Humo. 'For me that record is the perfect musical representation of desire and the dark side of the male mind', Thomas Azier, a Dutch singer with a preference for theatricality and decadence in his own music, said in 2018 in this newspaper. Colleagues such as the Dutch rock singer Blaudzun, the American singer-songwriter Beck and the Flemish dance rock band Balthazar are also captivated by the album.
The appeal of the remarkably short album, less than half an hour, is on the one hand in the different sound; so free and jazzy sounded a rock trio, the band consisted of experienced studio musicians, plus strings and choir never before. A stately waltz (False de Melody) is alternated with loud funk (And Melody) and long, smeared cinematic pieces with choirs (Cargo Culte). Songs last more than seven minutes or are over before you know it. Lavish music is alternated with more pastoral moments, to increase the tension.
You immediately understand that especially producers of trip hop, the British, ominously pregnant electronic music style that emerged around 1994, immediately fell in love with the meeknik rhythms. And on the strings that blow by at unexpected moments, the popping bass. Equal atmosphere, tension and drama. First the samples, later the most important elements of Histoire are also used by rock bands; the surprise violins, the compelling bass, the cooing guitar and the swelling 70-piece choir. For extra expressiveness, broodiness and contrast. Just as it was intended fifty years ago.
Lolita

Is musical Histoire turned out to be timeless, but you may wonder whether that also applies to the theme. Nowadays, after #MeToo, Epstein and Weinstein, is there anything to celebrate if you know that the lyrics are essentially about the far-reaching attraction of a red-haired teen to an older gentleman? Then the source of the lyrics must also be included, the novel Lolita by Vladimir Nabokov from 1955, about a troubled older professor who starts a sexual relationship with his 12-year-old stepdaughter. The novel is still controversial, extensive manuals have been written on how to teach about this book. That hardly applies Histoire. In almost all biographies about Serge, and books about the record, the theme is subordinate to the musical interpretation. And although lolitas appeared earlier in Gainsbourg's song lyrics, it can be concluded that Serge was more concerned with strong reactions to his work than with the promotion of dissimilar relationships. He read the flaming, dismissive comment with sardonic pleasure Je t'aime… moi non plus in the Vatican newspaper, chuckling at the BBC's boycott of the single. In addition to that the story of Histoire takes a few surreal turns that detract from its credibility. Melody's plane, for example, who breaks off his relationship sick with homesickness and returns home, is knocked down by a sect in New Guinea who see large silver birds in the sky as gods. Note: Melody was on his way from France to Sunderland in England. And from the second song, Gainsbourg talks about Melody in the past – did she die in the overture collision? Is this real life or just a fantasy? That there is no answer to that makes Histoire permanently intriguing.
Precursors, influences
and followers

Preludes

Arranger Vannier may have said that he and Gainsbourg were free from outside influences, but that does not mean that there were no references and precursors. More pop concept albums (such as Tommy of The Who), but the very first was Frank Sinatra's In the Wee Small Hours of the Morning from 1955. Songs about doomed loves, backed by a strong string orchestra. A favorite Gainsbourg album. Speaking of Sinatra, daughter Nancy made a duet series with producer / singer Lee Hazlewood in which sexual tension, surrealism and a lot of strings come together. The atmosphere of single Some Velvet Morning from 1966 is very close Histoire On. Also applies to Songs of Innocence, the 1968 album by producer David Axelrod. Heavy strings sit under the danceable grooves of a rock trio. 'Never heard of it before', claims Vannier. Not unlikely, but astonishingly coincidental.
Samples

Legendary hip-hop trio De La Soul kicks off in 1991 and is the first to sample the driving drums and bass And Melody, in the song Not over till the Fat Lady plays the Demo. They roll out the carpet for other hip-hop artists, such as Beatnuts and Princess Superstar, for elements of various Histoire numbers. Trip hop standard-bearer Portishead does that too, in the remix that the band makes for Massive Attacks. Karmacoma (1994), a like-minded group. The gritty guitar and rubber bass, plus the open, threatening production, fit perfectly with the rapped lyrics about an unequal relationship.
American singer / guitarist Beck made with Sea Change an entire album about his divorce, again using the strings, drums and bass lines of Histoire. Not only as a sample, his entire record is permeated with the atmosphere of Gainsbourg's album. 'I wanted to make a record that was inspired by Melody Nelson, but in the end everything sounded exactly the same. We left it that way, "Beck laughed in a French interview.
Imitators

The list of artists who were audibly inspired by Melody Nelson is long. From Belgian dance bands such as Balthazar and Daan, to Gainsbourg's compatriots Air and Octave Noir, to acclaimed American alternative rock artists such as Angel Olsen and Beach House. The deployment of the five elements of Histoire (bass, fun rhythm, strings, whispering vocals, choir) is comparable with them. To increase the surprise, such as the role of the strings in New Love Cassette by Angel Olsen from 2019, in which she also sings high as Birkin. To turn on the drama, what choir and strings do in Fireproof van Daan from 2002. Plop bass and choir set the mood Phone Number (2019) by the Flemish festival closing company Balthazar, on the other hand. Other examples; surprise violins and sighs in the long spread Cologne Cerrone Houdini (2008) by British singer Goldfrapp, and the pretty shameless rip-off The Gambling Priest (2011) by Italian producer Daniele Luppi and American DJ Danger Mouse on their album Rome: strings, rhythm, bass, choir, all Histoire. Only the spaghetti western guitar was invented.
Advertising tune

Gainsbourg sometimes borrowed melodies from classical composers such as Chopin and Dvořák for his songs, but also liked to quote from his own work. For example, the melody of 'Je t'aime… moi non plus' appeared five years earlier in his film music for 'Les Coeurs Verts'. Three years before the album's release, 'Valse de Melody' had its premiere in a commercial for Martini.
After 50 years, Histoire de Melody Nelson is still an inspiring album
Source link After 50 years, Histoire de Melody Nelson is still an inspiring album