Sports
After nine world titles Kirsten Wild thinks it has been nice enough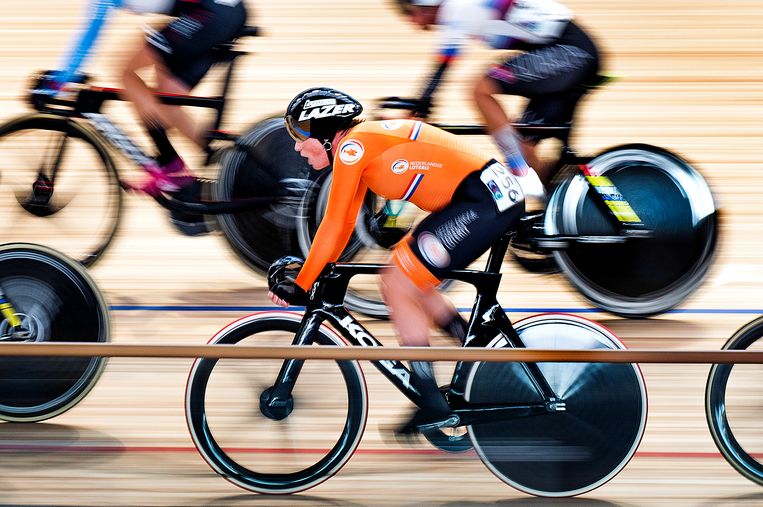 She was no longer in the mood for the World Cup in Roubaix, after the Olympic Games the fire at Kirsten Wild (39) was extinguished. She had been world champion so many times, no fewer than eight times. In Tokyo she had picked up a medal, bronze in the omnium. Olympic medal had been the only gap on the honor roll. In her head she was already saying goodbye.
But look, on Saturday evening she rides on the Jean Stablinski cycling track next to Amy Pieters (30), arms folded. The fist goes up as they pass clumps of Dutch people in the stands. For the third time in a row they have become world champions in the coupling race. It is the last race they have raced together.
And on Sunday afternoons, with tears in her eyes and a bunch of flowers in her hand, she cycles around on her own. She has just won bronze in the points race, but the organization thinks it is appropriate to pay tribute to the nine-time world champion who has retired. Somewhat shyly she looks up at the audience who gives her a standing ovation. She doesn't finish the full round. Wild has always felt a little uncomfortable under massive acclaim. "This was more than enough." It was her very last game in the orange uniform. Wild: 'I didn't expect those tears. I didn't know where they came from.'
It was Pieters who had convinced her. They had already been the world's best in 2019 (Poland) and 2020 (Germany). She had sent a message to Wild: Come on, one more time together. Just go. She gave in, but mainly because, on second thought, she really wanted it too.
The two medals in Roubaix are the end of an impressive career that started in 2011 with bronze in the omnium at the European and World Championships. It was gradually expanded with a number of world titles on the track and successes on the road in our own country, including a win in Gent-Wevelgem, in 2019. At the World Cup in 2018 in Omnisport, Apeldoorn, not far from Zwolle, the Netherlands. she even donned the rainbow jersey three times.
Had she perhaps been afraid that Roubaix would be one world championship too many? "I felt with Amy that it was still alive to really shut it down. That made the difference for me. It's fantastic that it worked. Gold was our main target.'
The past year has been tough. The postponement of the Games had made her doubt. Could she still bear it? Corona came over. In the last weeks she missed her 'mates', Jan-Willem van Schip and Yoeri Havik, with whom she always trained. Pieters mainly drove a lot on the road. "It was a lonely journey."
The result makes up for everything. "I'm glad Amy gave me that kick in the ass." In the coming weeks she will ride the Champions League, an experiment of the international cycling federation with a short program. Wild: 'I really see that as work.'
After nine world titles Kirsten Wild thinks it has been nice enough
Source link After nine world titles Kirsten Wild thinks it has been nice enough