Netherlands
After the floods it rains accusing fingers | Abroad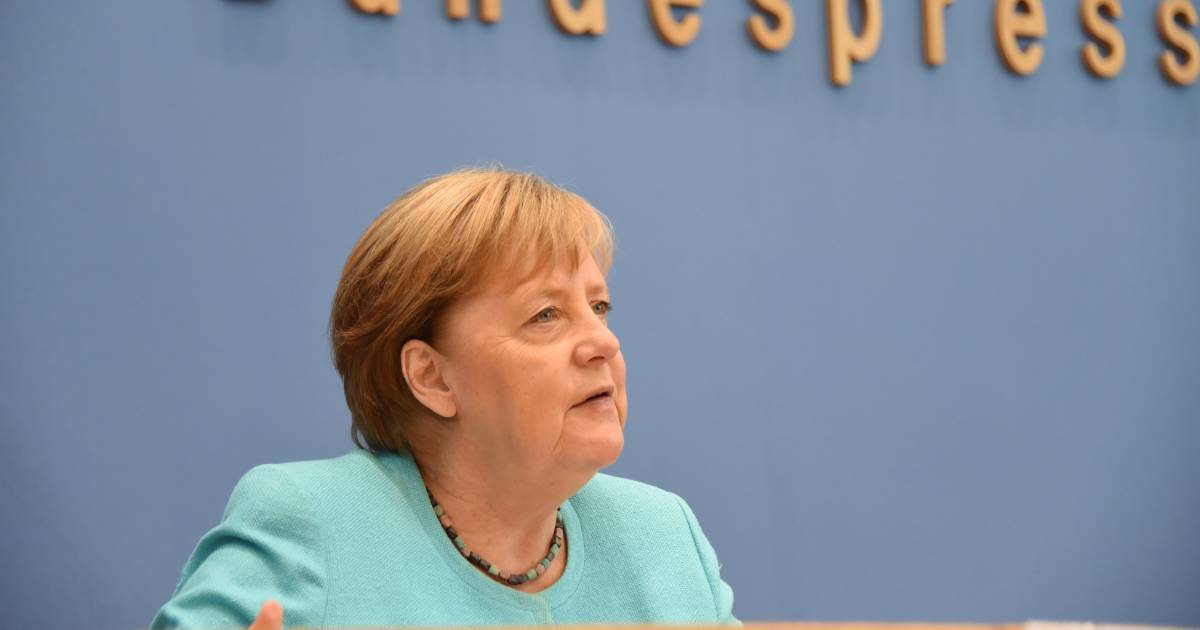 It will take a long time for Germany to repair the damage caused by the recent floods. "We will have to be patient," Chancellor Angela Merkel said today at her last annual summer press conference, in Berlin. "There are still many missing people," she added. The official death toll in Germany rose to 177. 32 victims have been found in Belgium. There are still 18 people missing.
While some 4,500 German relief troops (including firefighters and soldiers) have been deployed to clear debris and mud, and some EUR 400 million in emergency aid has now been released for flood victims, the disaster has now also filtered through to the German election campaign. In September, Germany will elect a new parliament and after 16 years there will also be a successor to Angela Merkel.
Climate change
The enormous human and material damage (some 600 kilometers of track is unusable) have also put the concept of 'climate walking' (climate change) high on the political agenda again. According to Carl-Friedrich Schleussner, Head of Climate Science at Humboldt University in Berlin, the question is no longer whether climate change had contributed to the catastrophe, but how much. According to him, the fact that it rains more heavily and longer, with all its consequences, has everything to do with global warming.
Amin Laschet, Merkel's likely successor, promptly had to defend himself against exaggerated accusations that disasters like this could happen, partly because he had not been firm enough in carrying out a radical green agenda. For example, as Prime Minister of North Rhine-Westphalia, Laschet had been against speed limits on the highways, and he was also in no hurry to phase out polluting coal-fired power stations. All this is now fondly remembered by political opponents. "I've known for a long time that we have to tackle climate change," Laschet reacted irritated.
Text continues below the photos.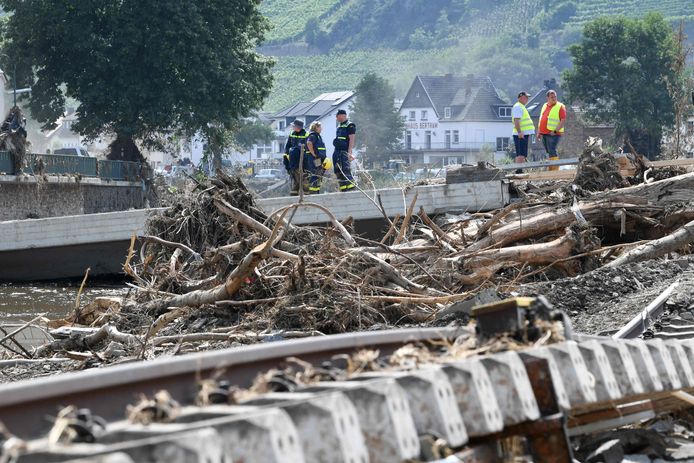 'Badly prepared'
After the flood, the Federal Office for Civil Protection and Disaster Relief (BBK) has also been criticized a lot. That would, for example, have placed too few sirens in dangerous places. The German Greens want to give the national BBK much more powers anyway, also because extreme weather conditions now often affect larger areas that exceed the borders of a German federal state. And then it suddenly appears not so clear whether sufficient supplies, amphibious vehicles and helicopters can be deployed.
"We are just as ill-prepared for floods as we are for the corona pandemic," SPD politician Karl Lauterbach complained in the local newspaper. Rheinische Post. Hannah Cloke, a British expert from the University of Reading, goes one step further. She accuses the German authorities of 'monumental system failure'. Clear indications issued four days before the first floods under the European Early Flood Warning System EFAS clearly failed to reach the most threatened residents in time, Cloke said. The German media are also getting hit in that regard. The regional broadcaster WDR had to acknowledge that there were indeed 'gaps' in the news reports about the heavy rainfall in North Rhine-Westphalia.



What are the firefighters who have been working around the clock here for days thinking when they are accused of being late or reacting incorrectly? Their own families have been affected

Andreas Geron, Mayor of Sinzig
Local emergency services are also being held accountable for underestimating the dangers. Andreas Geron, mayor of the hard-hit town of Sinzig (17,000 inhabitants) does not think this is the time for Zwarte Piet. "What are the firefighters who have been working around the clock here for days thinking when they are accused of being late or acting incorrectly? Their own families have been affected," said the mayor. Disasters happen that people cannot control, according to Geron. Four firefighters died in the disaster.
Yet Sinzig is left with painful questions. Because suddenly a water wall thundered through the local home for people with intellectual disabilities. Twelve people were killed. Why were these vulnerable residents not evacuated? Perhaps because there was only one caretaker for thirty residents. The caretaker saved herself with some residents, but was unable to do anything for twelve people. Residents of homes 50 meters or less from the river were given warning apps. The home was 300 meters away and was therefore skipped.'
Belgium
In Belgium, too, criticism grew yesterday about the alleged slow response from local authorities. Before the body of water came loose, 25 warnings had gone out but were insufficiently heeded, experts say. Walloon Prime Minister Elio Di Rupo promises an in-depth investigation, "but first give us time to search for missing persons, clear debris and shelter people."
Watch our videos about the severe weather in Limburg in the playlist below:
Free unlimited access to Showbytes? Which can!
Log in or create an account and don't miss out on any of the stars.

Yes, I want free unlimited access
After the floods it rains accusing fingers | Abroad
Source link After the floods it rains accusing fingers | Abroad