Netherlands
Aimée (28) travels annually for 5000 euros (but reduces costs by renting out her house) | Money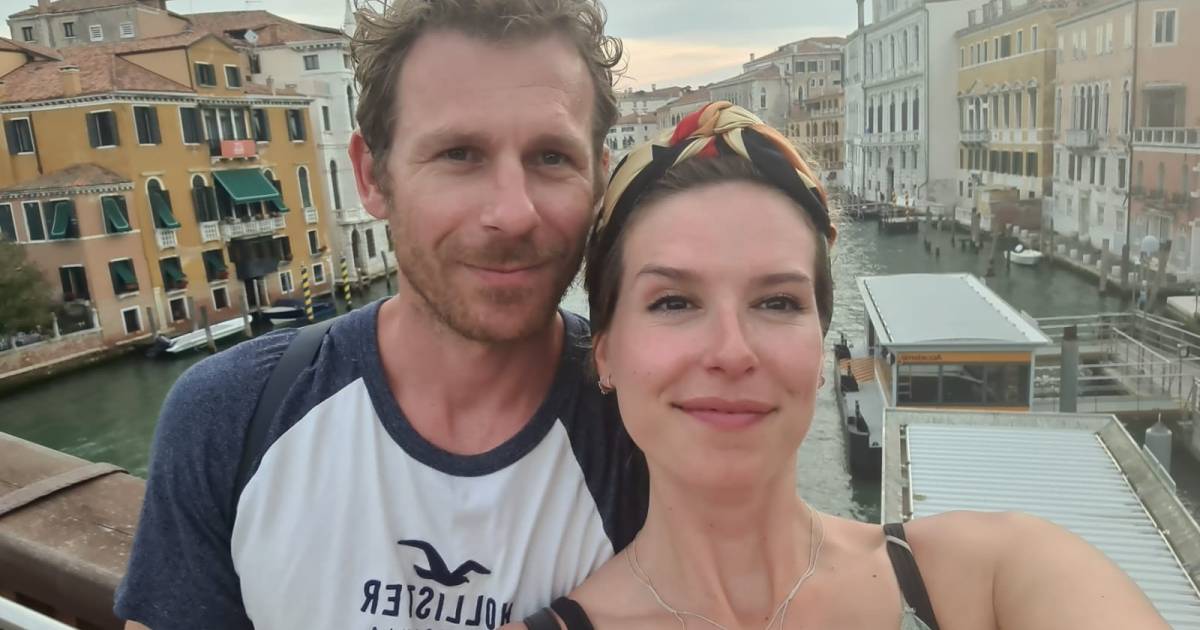 how much is your holidayHoliday: we are eagerly looking forward to it and are happy to spend our money on it. But how much do we actually pay for it? Every week we ask a holidaymaker about the holiday budget. This week: entrepreneur Aimée Smit (28) spends about 5000 euros a year on one road trip and several weekends away.
What kind of holidays do you go on?
My boyfriend and I love road trips. This year we went to Italy for three weeks, in 2020 to Portugal and the year before to Croatia. I also used to go on holiday with my parents by car: cozy with my brothers and sisters in the back seat. My holiday feeling already starts when the car is loaded with sleeping bags and the cool box. Due to corona, we have also opted for a car holiday in recent years. If the situation changes in a country, you can quickly drive back."
How does a road trip like this go for you?
,,My boyfriend is the one who plans the most, I have less patience for that. We make a global route and only book the place to sleep in the car on the way to the destination. If we stay somewhere longer, we set up the tent. For one night we spend the night in a hotel or agriturismo (farm where you can spend the night, ed.). in the wbest case scenario we sleep in the car, but so far we have always managed to find a place to sleep."



I'm easy with money anyway, but especially on vacation. I think: when will I be here again?
What is your budget for a road trip?
,,We set the budget in advance at 150 euros per day, but not a single holiday has succeeded yet. We spent almost twice as much in Italy. I'm easy with money anyway, but especially on vacation. I think: when will I be here again?"
Three weeks road trip Italy (two people)
Overnight stays: 1575 euros
Gasoline + insurance car: 760 euros
Eating out: 1365 euros
Groceries and drinks on the terrace: 1300 euros
Two weeks road trip Portugal (two people)
Overnight stays: 980 euros
Flight tickets: 300 euros
Car rental, petrol and insurance: 400 euros
Groceries: 500 euros
Lunch/dinner/drinks on the terrace: 1500 euros
Where does the most money go?
,,I think the terrace, haha. We love food and especially a drink. If a cocktail costs 12 euros I don't order a beer because it's cheaper. We spend an average of 75 euros per night on a camping spot or accommodation. I can also book that cheaply: in Italy we slept somewhere on a mountain with a shared bathroom for 35 euros a night. It was very old, so in the Netherlands you would think: a bit creaky. Abroad, that's charming. In Italy we were even more unlucky in terms of budget, because our car broke down during the holiday and had to go to the garage."
Are you printing costs somewhere?
"During holidays and weekends away, we rent out our house on Airbnb. We live centrally in Amsterdam with a garden, so we can easily rent it out. At first I thought it was strange that people would sleep in my bed, but because we do this, we can go on holiday more often. Sometimes we break even and at least it covers our rent when we're not there."
Are you saving for holidays?
,,Not really, but I started my business this year and completed major jobs before the holidays so that more money came in. Anyway, I work during the holidays. When my friend is making breakfast, I am at work. Sometimes I even sit next to him in the car working. It slightly diminishes the holiday feeling, but I like being available to customers. When I was employed, I was paid on vacation. Now that I'm an entrepreneur, nothing comes in if I'm not working."
Are you going on more vacations besides a road trip?
Especially weekends away. We have an active group of friends and like to go sailing for weekends. Before corona I also regularly went on city trips: for example to Athens, Madrid and Ibiza. My boyfriend and I also like festivals and that can cost 500 euros for a weekend."
Do you also want to travel? Compare travel insurance policies from different providers at Independer, and see how they differ in terms of coverage.
It is possible to take out insurance for your holiday, but to what extent does your insurer cover the costs if the corona situation in your holiday country deteriorates? Watch this video about it:
Free unlimited access to Showbytes? Which can!
Log in or create an account and never miss a thing from the stars.

Yes, I want free unlimited access
Aimée (28) travels annually for 5000 euros (but reduces costs by renting out her house) | Money
Source link Aimée (28) travels annually for 5000 euros (but reduces costs by renting out her house) | Money