Sports
Ajax already 15.64 million euros richer: this is the prize money of the three European tournaments | Dutch football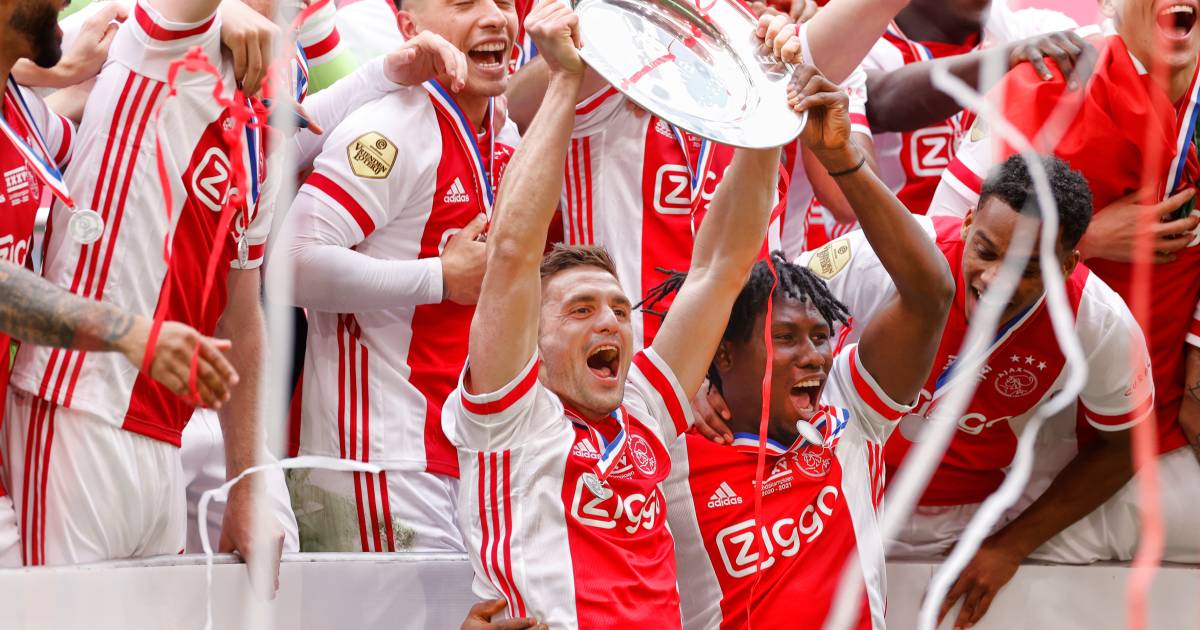 Documents from UEFA have clarified what can be earned in the 2021/22 season in the three European competitions, including the new Conference League. And corona pandemic or not: the premiums are according to l'Equipe still rose slightly.
In the Champions League, the winner of the 30th edition will not collect 19 million euros – the amount on the check that will be ready for Manchester City or Chelsea on Saturday in Porto – but 20 million euros. The total prize pool amounts to 2.032 billion euros.
Ajax, like all other clubs that have qualified for the group stage, can already look forward to a premium of 15.64 million euros, which is 390,000 euros more than last year. PSV can also add that amount if it qualifies for the group stage of the most important European tournament.
A victory in the Champions League is good for 2.8 million (+100,000 euros compared to last season), a draw brings in 930,000 euros (+30,000 euros). A qualification for the eighth final is worth 9.6 million euros (+100,000 euros), a quarter-final 10.6 million euros (+100,000 euros), the semi-final 12.5 million (+500,000 euros) and the final 15.5. million euros (+500,000 euros).
Also the income from the market pool (from EUR 292 million to EUR 300.3 million) and the coefficient ranking (ranking based on performance in Europe over the past ten years) is increasing: from 585 million to 600.6 million.
Europa League
AZ must qualify for the group stage of the Europa League, where the total prize money has dropped from 510 to 465 million euros. However, because the number of participants has been reduced from 48 to 32, the individual clubs can earn more from it.
If AZ qualify for the group stage, it is assured of 3.63 million euros (last year that was 2.92 million euros). A victory yields 630,000 euros (+60,000 euros), a draw 210,000 euros (+20,000 euros). Group profit yields an additional 1.1 million euros. The winner of the Europa League earns 8.6 million euros, the losing finalist 4.6 million euros (+100,000 euros).
Conference League
In the new Conference League, a total of 235 million euros will be distributed among the 32 participants in the group stage. If Vitesse and Feyenoord qualify for this, they will receive 2.94 million euros in starting money. A victory yields 500,000 euros, a draw 166,000 euros. The group winner earns a bonus of 650,000 euros, the second 325,000 euros. The winner of the tournament receives 8.9 million euros. The 32 clubs can also distribute 23.5 million euros from the market pool and UEFA coefficient list.
Free unlimited access to Showbytes? Which can!
Log in or create an account and don't miss out on the stars.

Yes, I want unlimited access for free
Ajax already 15.64 million euros richer: this is the prize money of the three European tournaments | Dutch football
Source link Ajax already 15.64 million euros richer: this is the prize money of the three European tournaments | Dutch football