Auto
Akrapovič develops treats for Ducati Multistrada V4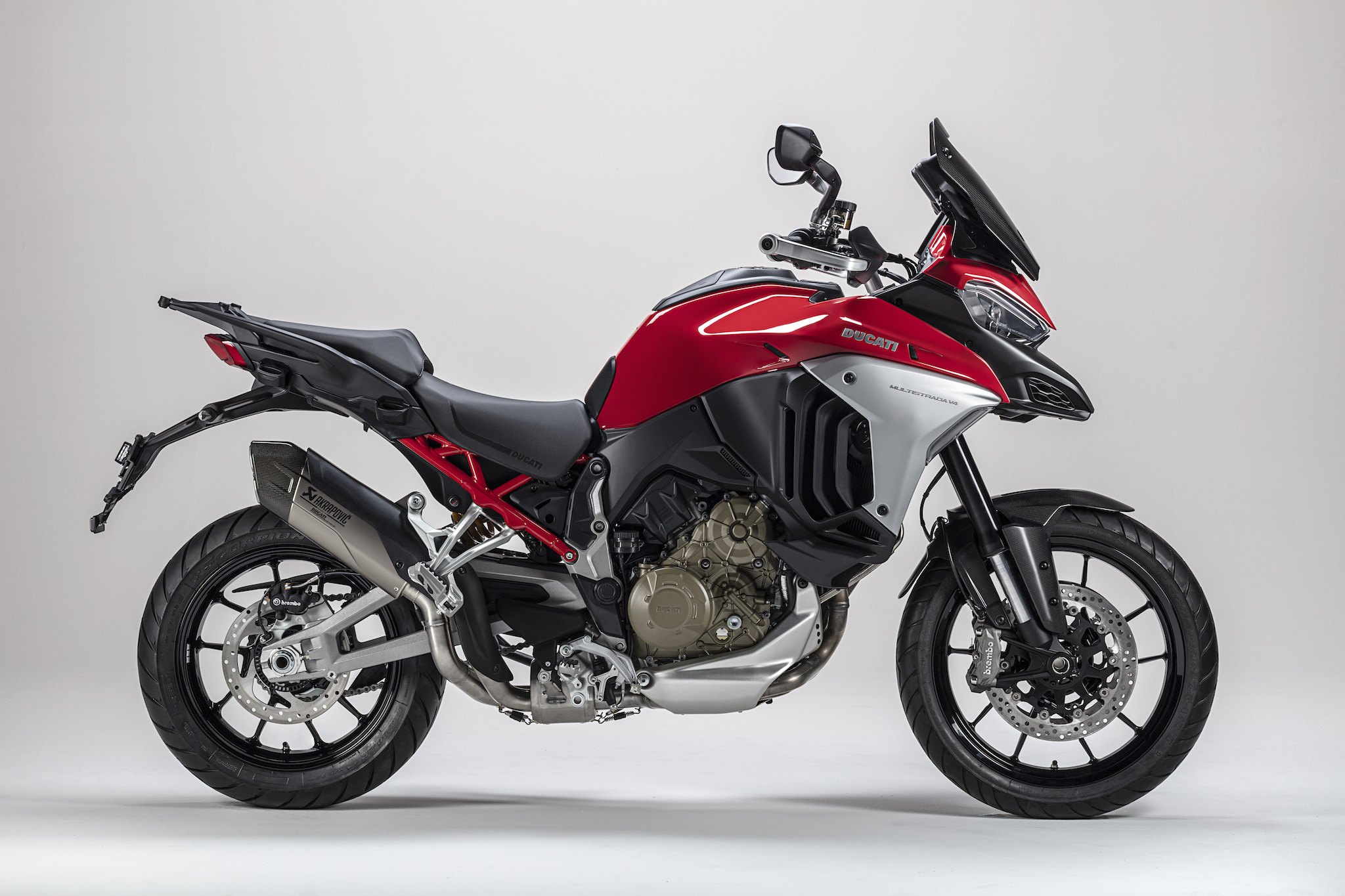 Akrapovič has developed various accessories for the new Ducati Multistrada V4. The goodies take the performance to an even higher level and also make the machine sound extra nice.
Two co-branded accessories
Ducati has teamed up with Akrapovič to create two co-branded accessories: an exhaust unit derived from racing and an approved silencer. Both components are exclusively dedicated to this model and have a unique design that perfectly matches the motorcycle.
Race exhaust unit
The racing exhaust unit is made of stainless steel and is equipped with a silencer with a titanium exterior and carbon end cap, for a combination of lightness and design that integrates perfectly with the lines of the new Multistrada V4. The materials are combined with the supplied special mapping, which adapts all the motorcycle's electronic parameters to the new performance. By fitting the Akrapovič racing exhaust unit, the weight of the Multistrada V4 drops by 5 kilograms, while the maximum torque reaches 133 Nm and the power reaches 174 hp.
Type-approved silencer
The type-approved silencer for the Ducati Multistrada V4 developed by Ducati and Akrapovič gives the bike a more aggressive character. The specially developed high-quality titanium alloy exterior and carbon cap guarantee lightness and resistance to high temperatures and, in combination with the honeycomb mesh in the end cap, give an even more unmistakable appearance. The type-approved silencer is 0.7 kilograms lighter than the standard silencer. The Multistrada V4 S Sport comes standard with this accessory.
Where to buy?
The racing exhaust unit and the type-approved silencer are available at all Ducati dealers. On Ducati.com there is also the section dedicated to the configurator where customers can view the accessories mounted on the different models of the Multistrada V4.


Akrapovič develops treats for Ducati Multistrada V4
Source link Akrapovič develops treats for Ducati Multistrada V4