Entertainment
All those unknown female artists are finally on their way to canon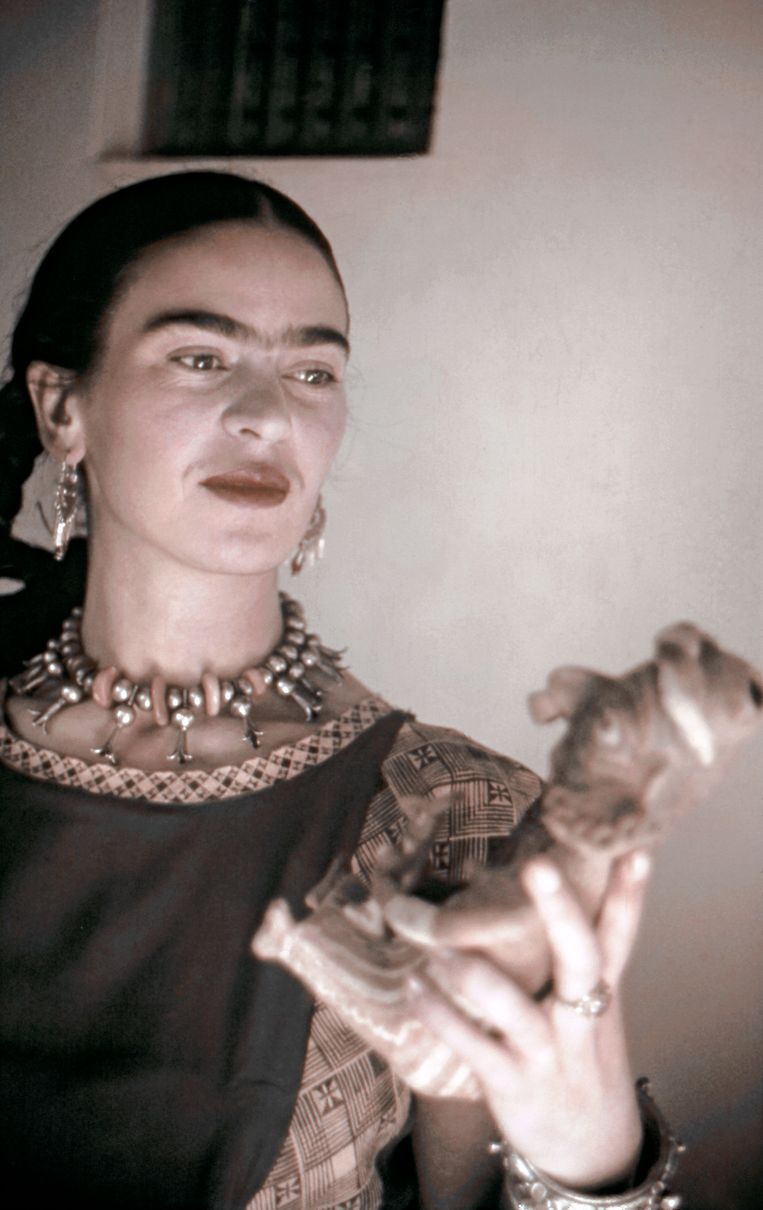 'What I find worrying and what I notice every time is that people are talking about Frida or Artemisia. Art history students also do this spontaneously when they write about female artists, they would never just talk about Pablo, Henri or Piet. That's so telling! That we infantilize women by calling them by their first name.'
This statement by the feminist art historian Griselda Pollock, interviewed in connection with the exhibition about Frida Kahlo in the Drents Museum (Culture & Media, 8/10), aroused slight irritation in Ruurd Mulder, who wrote: 'What about Rembrandt and Michelangelo?' (O&D, 10/10) No guys who have suffered from staying mostly known by their first name.
And yes, there's Jennifer Higgie with her new book Mirror and Palette, who consistently calls them by their first names in her discussion of female artists. Because in Greek and Roman antiquity and well into the Middle Ages, women were known by one name and from then on, if married, started to bear the name of their husbands. Higgie: 'A woman's first name was often the only constant in her life.'
More important is the attempt Higgie makes to highlight female artists on the basis of a number of self-portraits. Because who rings a bell with names such as Catharina van Hemessen from Antwerp (1548, self-portrait at the age of 20) or contemporary Sofonisba Anguissola from Cremona (born around 1535, one of the most famous European artists at the time)?
Very young women, with exceptional gifts, beautiful or ordinary, working independently or on behalf of the famous French queen Marie Antoinette. Married, happy women, mothers, wanderlust, modest, introverted, ordinary, artists with their own lives.
And, of course, all in advance on backlog. Because women were not allowed to take drawing lessons. Do not paint (nude) models. Add children and household. What care. And the names accompanying their works of art were not mentioned, forgotten or erased or brushed away by history (war, fire), because often attributed to men.
Interesting is Higgie's description of the importance of the introduction of the mirror in the 15th century: although a luxury item until the 19th century, with the help of a hand mirror a woman could paint herself and was her always available model in her own domain. (aka household), out of the reach of male commandments and prohibitions.
Pollock, pioneer of bringing female artists out of obscurity, had commented on the process of forgetting names: 'Now people know Louise Bourgeois or Frida Kahlo or Artemisia Gentileschi. I would like to compare it to such a game, where you throw balls at a board that is sticky or made of Velcro. The balls marked as women just won't stay put, because the surface of the board isn't designed for that. So we keep throwing these names of women and their oeuvres and only a few sticks.'
True, but Higgie has been tinkering with the Velcro with the how and why of the female self-portrait. And if it takes a while for Gentileschi to roll over the lips as smoothly as Goya, you do need balls to throw. The intriguing image of the medieval selfie technique of Marcia (1403), the portraits of Sofonisba (1556), Judith Leyster (1630), Helene Schjerfbeck (1944), the Indo-Hungarian Amrita Sher-Gil (1913), Loïs Mailou Jones (1905 ) of the Harlem Renaissance and all those others, they are now sitting nicely in the ball pit, on their way to the canon.
Mirror and Palette, Resistance, Rebellion and Resilience: 500 Years of Self-portraits of Women Artists; Jennifer Higgie, Spectrum, 352 p., €27.99
All those unknown female artists are finally on their way to canon
Source link All those unknown female artists are finally on their way to canon