Education
Already at four months, differences between poorer and richer children start to become apparent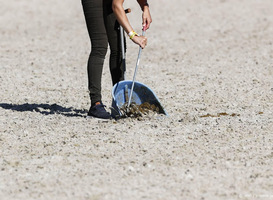 Children of poorer parents often have more body weight by the age of four months than children of wealthier mothers and fathers. So says researcher Bastian Ravesteijn of the Erasmus School of Economics, who investigated this with colleague Coen van de Kraats, after a report in the Volkskrant. It was not yet known that differences can be seen so early. It's not serious yet, he says, anything can still happen.
Van de Kraats and Ravesteijn studied the data of some 153,000 children born between 1998 and 2017, linked to the incomes of the parents.
Ravesteijn does not have an explanation for the early differences in weight, but it could be the choice between breast and bottle feeding and the amount thereof. The differences in weight largely disappear by the age of two for a short time and then grow again. It has also not been established why there are barely any differences in weight at the age of two. Two-year-olds may be so active "it doesn't matter what you cram in," Ravesteijn thinks.
Language proficiency
In primary and secondary schools, children from poorer backgrounds are three to four times more likely to be overweight than children from wealthier families. The cause of this lies in more and wrong food and less exercise.
Language skills also differ. Two-year-olds from wealthier families are more likely to say short phrases like "Mama love" and "I'm hungry." According to Ravesteijn, if you are not quick to catch up with a language delay, then a child will have a really difficult time at primary school. A child can receive pre-school or early childhood education (VVE) to prevent this, but not every parent makes use of this.
Poor teens are also three to four times more likely to have psychosocial problems. This makes them more angry and more likely to quarrel.
By: ANP
Already at four months, differences between poorer and richer children start to become apparent
Source link Already at four months, differences between poorer and richer children start to become apparent