Netherlands
Amalia waives benefit for the time being: 'I find allowance uncomfortable without compensation' Inland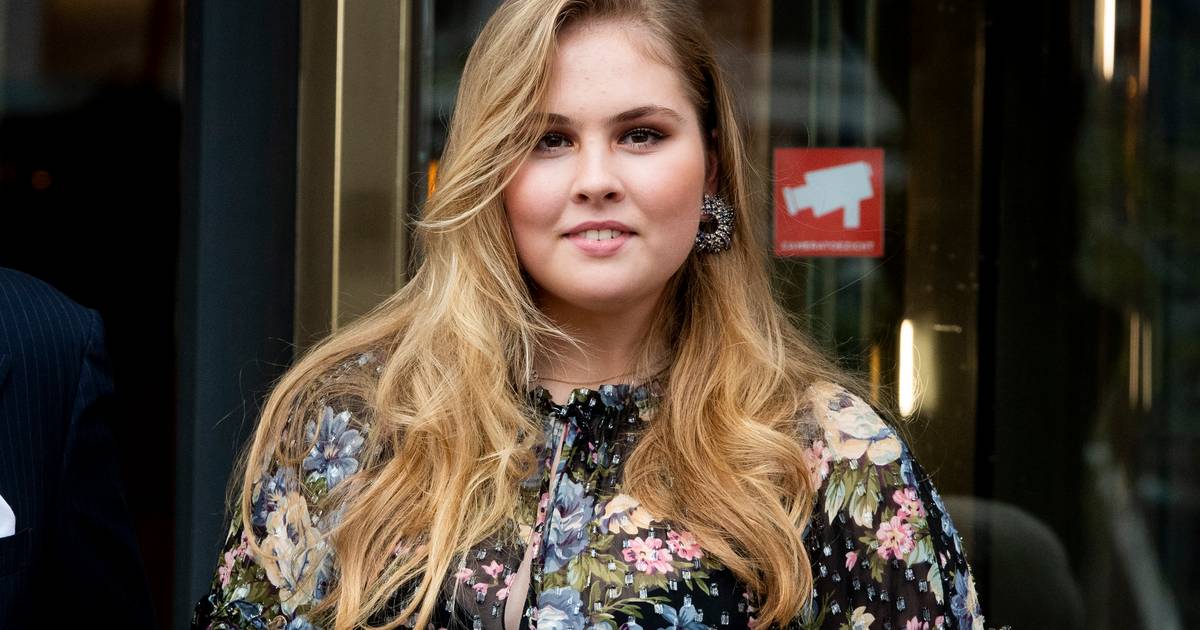 Princess Amalia will return the benefits she receives from the government after her eighteenth birthday, until she has finished studying. Prime Minister Mark Rutte announced this in a letter to the House of Representatives. This is a considerable amount of money, Amalia would be entitled to an allowance of more than 1.6 million euros in December.
Amalia has asked Rutte to inform the House in a handwritten letter. 'Yesterday I got the news that I passed my final exam. I hope to take a gap year after the summer holidays and then go to college. On December 7, 2021 I will turn eighteen and receive benefits according to the law, part as income and part as expense allowance," she writes to him.
'I find that uncomfortable as long as I can offer little in return and other students have it so much more difficult, especially in this uncertain corona time.'
She refunds the second part of her allowance, the expense allowance, as long as she does not incur high costs from her position as princess. Rutte writes back that he 'understands and appreciates your personal considerations'. "I wish you a nice gap year, and all the wisdom in choosing a future study," said Rutte.
Crown Princess Amalia will turn 18 in December and from then on she will receive a fee from the state. She receives 296,000 euros in income per year and 1,338,000 euros for 'personnel and material support' – a total of more than 1.6 million euros. She has to pay for housing and security from this amount, for example.
Constitution
The fact that Amalia is entitled to money is laid down in the Constitution and the amounts and system have also been previously approved by parliament and established in the Financial Statute Act of the Royal House.
Nevertheless, the amount of the benefit often causes discussions in the House of Representatives. The PvdA thought that 'it could be a little less'. The PVV, SP and D66 were also in favor of lowering the princess's allowance. But there was no majority in the House for the wishes of these parties.
In Belgium, Crown Princess Elisabeth decided to waive her allowance last year. She decided to do this because she wants to lead as normal a life as possible for the time being. Elisabeth, daughter of King Philippe and Queen Mathilde, turned 18 on October 25, 2019.
Free unlimited access to Showbytes? Which can!
Log in or create an account and don't miss out on any of the stars.

Yes, I want free unlimited access
Amalia waives benefit for the time being: 'I find allowance uncomfortable without compensation' Inland
Source link Amalia waives benefit for the time being: 'I find allowance uncomfortable without compensation' Inland