Netherlands
Amber Heard in narrow shoes after third week of trial against Johnny Depp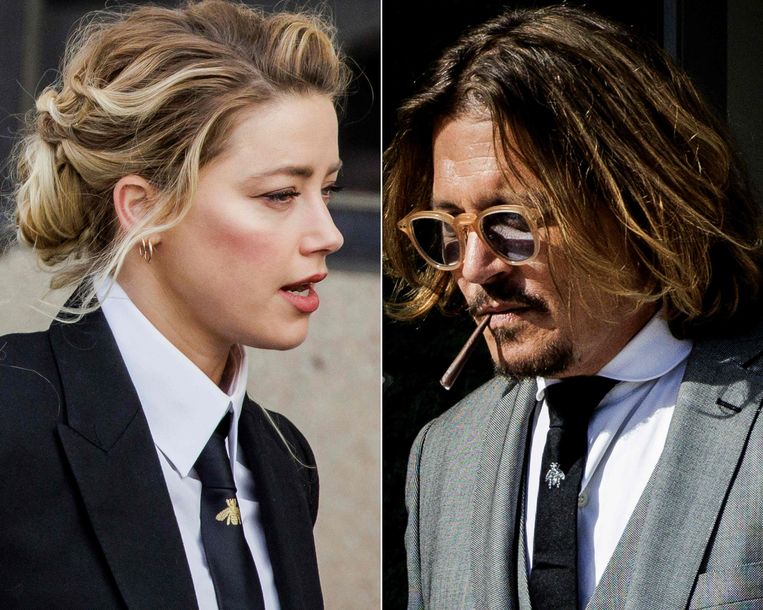 The trial is already in its fourth week. At the beginning of last week, actor Johnny Depp was again in court. During his testimony, some audio recordings were played, on which altercations between the two actors can be heard. In it, Depp says it is "strictly necessary" to leave Heard, otherwise the situation would turn into violence.
"It is vital. The next step, if I don't leave, will be a bloodbath." Heard says, "If I have to choose between a massacre and running away, I'll obviously choose the latter." To which Depp: "Then why has it become so often a bloodbath?"
The actor's lawyers want to use the recording to show that Depp tried to escape violence that was systematically caused by his ex-wife, Amber Heard. The American actor's testimony must also show that he himself is a victim of domestic violence, and not his ex-wife.
Personality Disorders

The testimony of clinical psychologist Dr. Shannon Curry, Tuesday, was also meant to show that Heard is not as innocent as she makes out. Her post-traumatic stress syndrome is fake, according to the psychologist, but the actress is said to have two other personality disorders: borderline and a "histrionic personality disorder". This means that Amber has an insatiable desire for dramatic situations, deliberately magnifying day-to-day issues into major collisions.
According to Curry, Heard "skips between princess and victim". The psychologist explained that people with the disorder pretend to be cute and girly, but that they are actually erratic and unpredictable. "She's full of anger and aggression," said Dr Curry.
Several police officers also spoke out last week. Melissa Saenz, William Gatlin and Tyler Hadden were called up in May 2016 after an argument between the former actor couple spiraled out of control. Los Angeles Police Officer Melissa Saenz sided with Johnny Depp. "I do not identify Heard as a victim of domestic violence," the policewoman said. When she got to the scene, the officer could see that Heard had been crying and that his face was flushed, but she saw no evidence of an injury. Nor did she see any evidence of a crime, such as broken glass or clutter in the penthouse.
The other two police officers, William Gatlin and Tyler Hadden, confirm her story. According to the officers, the Aquamanactress didn't show them any kind of evidence either. They also indicated that they had not seen any injuries at Amber Heard.
lost job

Another witness was Depp's former manager Christian Carino. According to him, Depp has been removed from the film series Pirates of the Caribbean due to the allegations of domestic violence by his ex-wife. He was able to deduce this from conversations with colleagues and high-ranking people at the film studio, and it is a common way of working in the sector, he says.
Some text messages between Carino and Heard were retrieved in the courtroom. "In the summer of 2016, she arranged a meeting with him, even though she had a temporary restraining order against him. She wanted to see him. "I'm still in love with him," she sent me. She texted me several times that she missed him, even in 2018," it sounded. The defense of Depp wants to show that Heard did not dislike Depp as much as she claims.
Johnny Depp's bodyguard also points an accusing finger at Amber Heard. According to Malcom Connolly, it was Depp himself who was assaulted. Connolly has been working for him since 2006 and thus also experienced the beginning of the relationship. "In the beginning they were real lovey-dovey", he says. "Amber was sweet and charming—as she usually is."
But problems soon arose, the bodyguard testified. "Amber started to change. She became more hot-tempered, more demanding. I could see that she wanted to wear the pants in the relationship. That was very clear." According to Connolly, Heard could suddenly become "icy chilly" and saw Depp becoming quieter and Heard grumpy.
He has never seen physical violence between the two, it sounds like. But he heard fights. "I could hear Amber screaming. I heard yelling and crying. They argued more often than not." Then the bodyguard began to notice that his employer was getting scratches and cuts to his face. Heard never noticed any injuries, it sounds. "I noticed right away that those injuries were visible on the left side of his face. Scratches on his neck. A swollen lip. A bruise on his eye socket. It happened more and more. Not every week, but at least it happened."
▶ Watch: Bodyguard noticed injuries to Johnny Depp.

money withheld

Other testimonies also cast Heard in a bad light. For example, after her divorce, the actress had promised to give away half of the settlement money. In total, she donated less than a third of it. This was evident from the testimony of Terence Dougherty, head of the organization ACLU (American Civil Liberties Union). He knew that Elon Musk paid half a million euros from Amber's donation to the organization. In total, it concerned a donation of 3.3 million euros, of which only 1.4 million euros was ultimately donated in Heard's name.
The process resumes today. The trial is expected to last about six weeks. The end is provisionally foreseen on May 19. Heard's attorneys begin their defense this week. She will probably testify herself today. Actor James Franco and Tesla boss Elon Musk are no longer expected. Both men were on the list of possible witnesses, but according to the British newspaper The Independent that is no longer the case.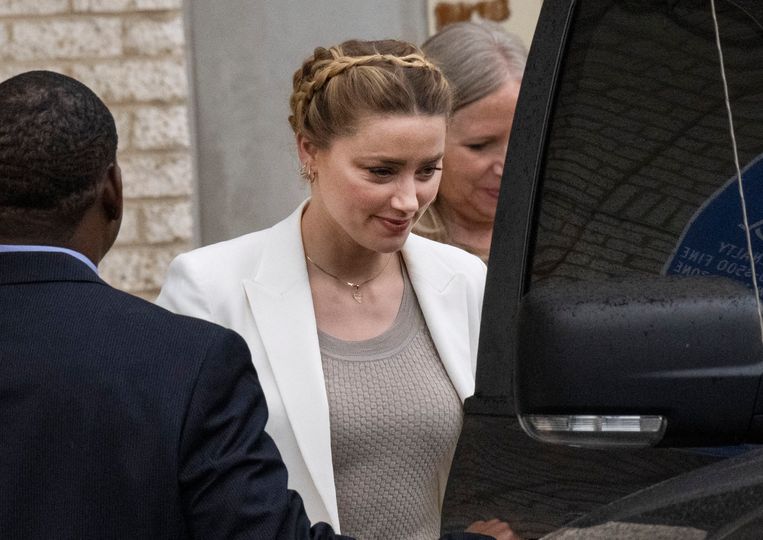 What preceded

Johnny Depp and Amber Heard met on the set of the film The Rum Diary in 2011. In February 2015, they married in Los Angeles. Their relationship did not last long. In May 2016, Heard requested (and obtained) a restraining order against her ex. Their divorce was finalized in 2017.
In 2018, Heard wrote an opinion piece in the Washington Post, in which she stated that she was a victim of domestic violence. She did not mention Depp by name, but the latter believes that the opinion piece damages his image and so he demands 50 million dollars. His ex filed a counterclaim for $100 million in damages.
It's not the first time Depp and Heard have faced each other in court. In 2020, the lawsuit that Depp had filed against The Sun† The British tabloid had called him a 'wifebeater'. Depp fished behind the net: according to the judge there was no question of defamation because the violence had been sufficiently proven.
Amber Heard in narrow shoes after third week of trial against Johnny Depp
Source link Amber Heard in narrow shoes after third week of trial against Johnny Depp