Netherlands
Animal Suit Dating: Are These Singles Really Too Pretty?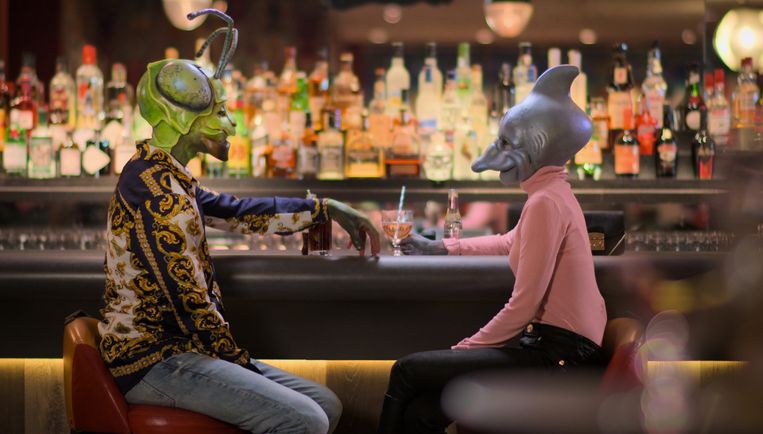 Blind dating, naked dating, blind marriage… in a saturated dating show market, television makers are coming up with crazier concepts hoping to be original. Netflix's latest new pitch Sexy Beasts goes one step further. The series seems like a crazy combination between First Dates and The Masked Singer. The faces of the participating singles are hidden behind facial prostheses and boxes of make-up. Dressed as, say, a panda or wolf, they are presented with three equally strangely dressed potential matches. As befits a dating program, the bachelor chooses his one true Sexy Beast at the end of the ride and the masks fall off.
The premise of the show is easy to guess: can you fall in love with someone purely on the basis of personality? The blessed words of beaver James – "ass first, personality second" – immediately suggest not. Only self-defined cowboy Dustin insists to the bitter end "to be here for the emotional connection" and refuses to see his date's face after a painful rejection.
If the singles are so desperate that they feel compelled to put on an animal suit to find love, then at least a crooked nose or giant unibrow must be hidden under that mask, you would think. Nope, these singles have different problems. These singles are just too handsome. Devil Emma is tired of men approaching her just for her looks. Another single joins the program because he wants to try harder to conquer someone, without his looks doing the work for him.
So viewers shouldn't expect a surprise when the masks fall off. Half of the participants are literally models in daily life and the other singles could just as well have been models. The participants are more interesting with, than without a mask. The astute narrator shows with comments like "Is she pretty enough to make him regret his decision?" what the show is really about. Fortunately, the ironic voice doesn't take the program and participants too seriously.
Remarkably enough, the absurd animal suits appear to be very beneficial for the hormones. The singles are so rutted, in heat or loops that you as a viewer imagine yourself in the middle of the mating season. Some of the participants can't even wait for the masks to literally fall off to seal their fledgling crush with a kiss. Even if rabbit teeth or a bird's beak are in the way. A non-binding tip for the makers of Blind Married: perhaps animal suits are the missing ingredient to boost their success ratio?
Animal Suit Dating: Are These Singles Really Too Pretty?
Source link Animal Suit Dating: Are These Singles Really Too Pretty?