Education
Area cordoned off around secondary school in Steenwijk, facade is collapsing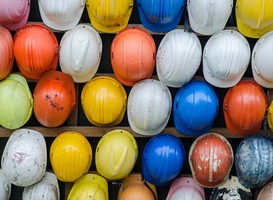 "Two bricks fell from the facade this morning," said director Harold Groenewoud. "Then we contacted the contractor and he saw that there was quite a bit of play in the entire facade; about four to five centimeters.
No risk of collapse
According to the director, there is no danger of collapse, but there are serious concerns about the facade. Due to the strong wind, the contractor cannot support the building. "It's an old building, we also wanted to leave this location in four or five years' time," says Groenewoud. But now we have to see what the options are."
For the time being, no one is allowed in the part of the building adjacent to the wing. Tomorrow some of the students will also be taught at home.
By: National Education Guide
Area cordoned off around secondary school in Steenwijk, facade is collapsing
Source link Area cordoned off around secondary school in Steenwijk, facade is collapsing