Entertainment
Arno Lubbinge: 'Two cups of coffee and lots of water' | show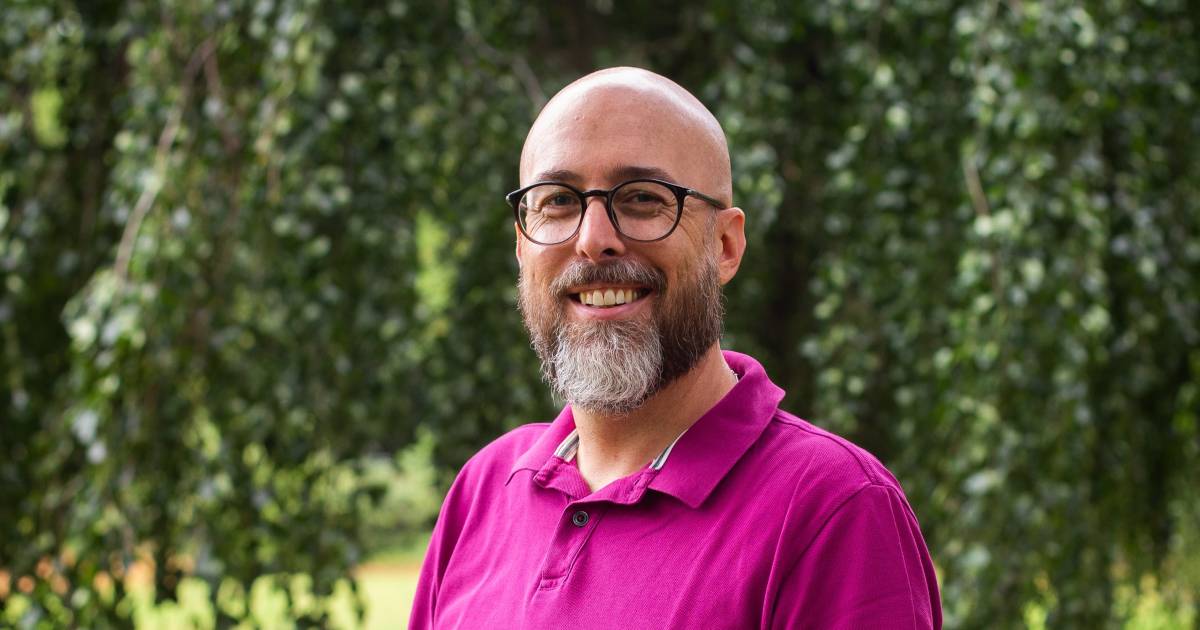 THE FACE BEHIND THE VOICEWe like to listen to these voices, but which face belongs to it. In this section we reveal the identity. This week: Arno Lubbinge, voice-over at Heart of the Netherlands.
August 1995. It is one day before SBS6 goes on the air as a new commercial channel. The first broadcast of Heart of the Netherlands is forthcoming. The young video editor Arno Lubbinge is working on an item when he hears a colleague shouting in a panic in the hallway: "We forgot the voice-over."
Arno Lubbinge (45) does not hesitate and raises his hand. "Can I take a voice test?" It is the start of a long career as a voice actor and voice-over. "One thing led to another. There was not much money, there were hardly any viewers. I was able to develop in the lee. I looked around me, spoke to coaches, took singing lessons, took courses", Lubbinge looks back.
He has been the regular voice-over at . for years now Heart of the Netherlands, VT Living, The Great Renovation and The Great Migration. ,,I always try to give a sense of feeling to a story. Look, reporters make the text, they give you a piece of paper and at the same time say: make sure you don't read it. For me it is the art of getting the words out of the paper and conveying them as if they were mine. Of course I will delve into the subject. When it comes to the allowance affair, I want to understand what that does to families, so that the viewer can understand it too."



I don't shout at a concert, I stopped smoking long ago and I don't drink either
He fits his voice well. "I don't yell at a concert. I have long since stopped smoking, I don't drink either and I limit myself to two cups of coffee a day. Otherwise your mouth will be so sticky. Drinking lots of water is good."
Lubbinge has already recorded hundreds of items. His voice is recognizable from thousands. But whoever thinks the whole bakery looks up when he orders half a brownie is wrong. ,,I have been recognized exactly once in all those years by my voice. That was actually at RTL. I was there at the invitation of a director to see how they work at the back. When I checked in at the desk, the receptionist said, "May I ask you, are you a familiar voice?"
Lubbinge, who will fill in for two weeks from Monday as a morning newscaster at Radio 538, loves the variation. "Sometimes people say, 'You've been doing this for so long, aren't you tired?' So no. I like telling stories and conveying emotions. You are busy with news, so you are always working on different things. It is never boring."
Free unlimited access to Showbytes? Which can!
Log in or create an account and don't miss out on any of the stars.

Yes, I want free unlimited access
Arno Lubbinge: 'Two cups of coffee and lots of water' | show
Source link Arno Lubbinge: 'Two cups of coffee and lots of water' | show