Education
Avans University of Applied Sciences makes an appeal to help international students find a room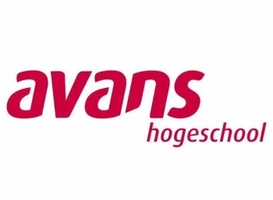 Avans University of Applied Sciences will try to help international students find a room. Avans asks anyone who has room for this to temporarily accommodate an international student as a guest until they have found their own accommodation. This is reported by Avans University of Applied Sciences.
It is a crisis in the housing market. (international) students who are looking for a room also notice this. The need is now so great that Avans University of Applied Sciences asks its employees and residents of the Breda, Tilburg and Den Bosch regions if they have a temporary room available to offer accommodation.
For Avans, this concerns 64 students in Breda and 18 students in Den Bosch. Some students are now even forced to discontinue their studies because they cannot find a home.
The university of applied sciences has recently been looking for various alternatives. From hotels and campsites to anti-squat and empty buildings. There is just no solution yet.
Interested parties can contact the Avans International Office for more information and questions.
By: National Education Guide
Avans University of Applied Sciences makes an appeal to help international students find a room
Source link Avans University of Applied Sciences makes an appeal to help international students find a room