Sports
Barely 21, 2.18 meters tall and son of a legend: Bol Bol is ready for the NBA | Other sports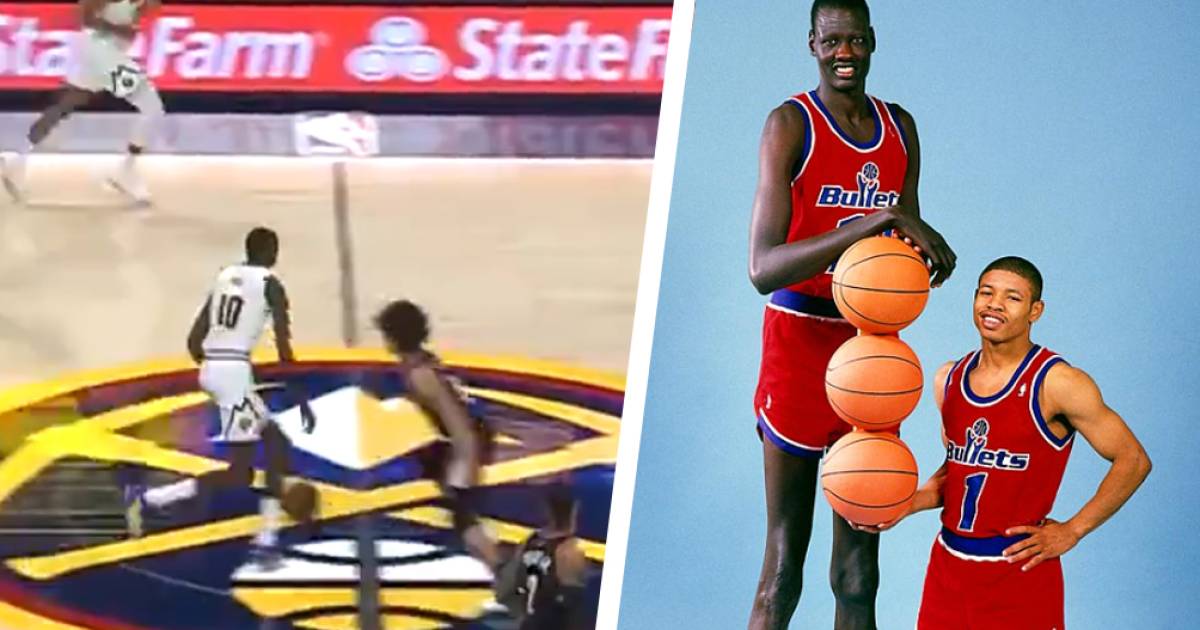 Five more days until the new NBA season kicks off. With Giannis Antetokounmpo and LeBron James, but also with Bol Manute Bol. The Sudanese American is barely 21, measures up to 2.18 meters and blows everyone's socks off during the preparation. Not for nothing the son of a legendary father. "My game is quite unique for my height."



My playing is unique for my height

Bol Manute Bol
A new NBA season begins on December 22. At the moment, the club only play practice duels before the spectacle really starts. Although: Bol Manute Bol is already taking care of the show center-forward of the Denver Nuggets has been on the tongue in recent weeks. He is barely 21, but the Sudanese American literally stands out above everyone else. It measures 2.18 meters – at 15 he was already two meters – and has a wingspan of 2.22. Only three players of the upcoming NBA season are taller: Kristaps Porzingis (2m21), Boban Marjanovic (2m24) and Tacko Fall (2m26).
So a giant, but precisely because of his game he is the talk of the town. The Nuggets played a preliminary game against the Portland Trail Blazers yesterday. Of course Bol was supreme under the ring, but especially his attacking actions opened mouths. Three-pointers, passing movements and the perfect pass: Bol displayed it all.
Last season he also showed that a dunk is also part of his arsenal. It is striking how easily Bol switches from defense to attack. "We're not sure if the internet can handle this, but here we go …", the Nuggets wrote with the footage.
Bol Bol made his NBA debut last season. Even then he showed examples of his skills. A surprise to many, as he came out of the draft only 44th a year earlier. He ended up with the Miami Heat, but the club chose to trade him immediately to the Denver Nuggets.
Too many doubts about his lean physique, defensive qualities and maturity. In addition, Bol Bol suffered a nasty foot injury. The Nuggets let it mature at the Windy City Bulls in the G-League, the NBA's waiting room. That's where he thrived.
"My game is quite unique for my height", he knows. "I can dribble well, my shot is not wrong and the passing is also good. That is rare with players this big. "
An impression of team mate Troy Daniels: ,, Bol has so much potential. Really an awful lot. He has all the qualities to become a phenomenal player. He is big, dribbles and shoots. And we're not even talking about his work ethic. "
Father Bol
The apple does not fall far from the tree. Bol Manute Bol is the son of Bol Manute, at 2.31 meters the shared tallest basketball player in NBA history. The Romanian Gheorghe Mureșan was the same size according to statistics.
Father Bol had one trump card. He must be the best by far shotblocker have ever been. During his career between 1985 and 1994, he blocked an average of 3.3 shots per game, while scoring only 2.6 points per game. He never won an award, but he did play for the Washington Bullets, Golden State Warriors, Philadelphia 76ers and Miami Heat.
Father Bol was also popular for doing charity work in his native Sudan. For example, he devoted himself to education. After retiring, he also established the Ring True Foundation, providing food, medicine and housing to the Sudanese people. He reportedly donated $ 3.5 million (3 million euros), which is not much less than what he has earned in his entire career.
Legendary is the photo in which senior Bol poses with teammate Muggsy Bogues, at 1.60m the smallest NBA player of all time. So a difference of 71 centimeters.
Father Bol unfortunately does not experience his son's great performances. He died ten years ago at the age of 47 from kidney failure. The early loss gives Bol junior extra strength. "What he did was wonderful. He fought and did everything he could for Sudan. Not many people will copy him. "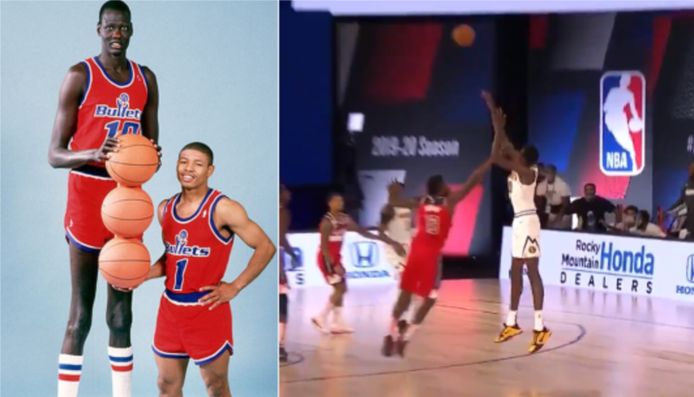 Free unlimited access to Showbytes? Which can!
Log in or create an account and don't miss out on the stars.

Yes, I want unlimited access for free
Barely 21, 2.18 meters tall and son of a legend: Bol Bol is ready for the NBA | Other sports
Source link Barely 21, 2.18 meters tall and son of a legend: Bol Bol is ready for the NBA | Other sports