Netherlands
Belgium takes a bold step: almost kissing and cuddling again in groups of four | Instagram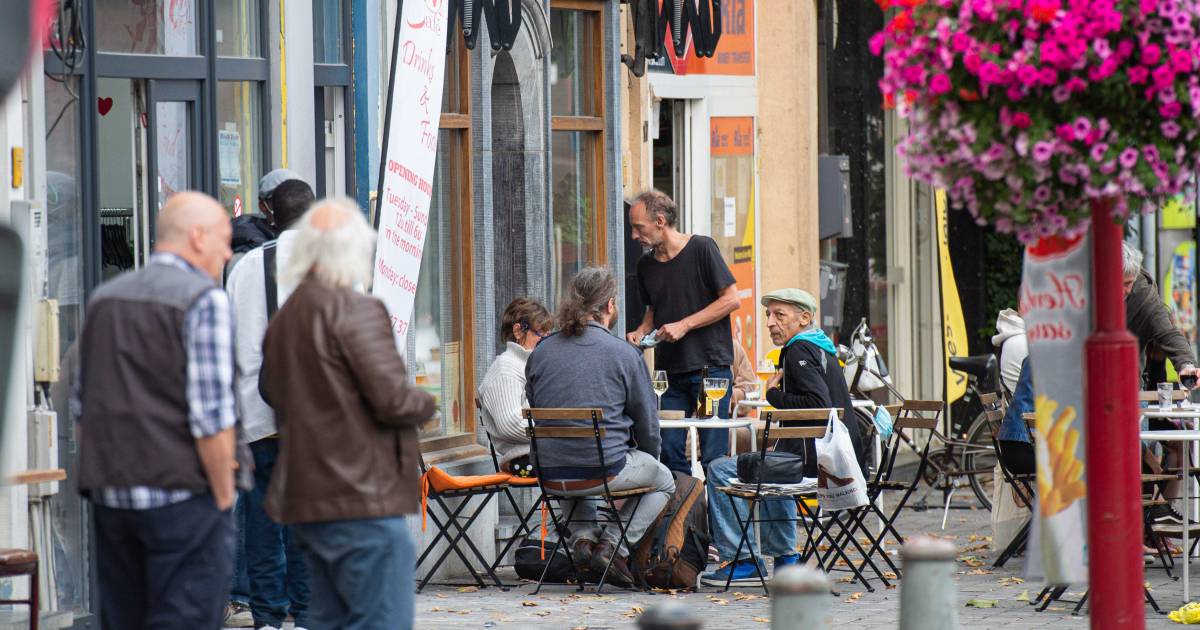 On 9 June, Belgium will partly abandon the mandatory distance. From that date, Belgians can kiss or hug whoever they want in groups of four. With the relaxation, the government wants to give citizens back their own responsibility, Minister of the Interior Annelies Verlinden said in Belgian media. Experts believe that the move comes too early.
The Belgians used the 'cuddle contact' as one of the six golden rules in their corona policy. This was one permanent person, for example someone's partner, who did not have to be kept away from them. Maintaining one hug contact was not advice without obligation, but an 'instruction'.
This rule will therefore be released as of 9 June, according to a draft ministerial decree by Minister of the Interior Annelies Verlinden (CD&V). The rule will be replaced by the 'rule of four': people will soon be allowed to come together with four people indoors, but also in a restaurant or cafe. In doing so, the obligation to keep a distance is released. The measure is still recommended, but no longer mandatory. Groups must respect the distance rules in relation to other groups.
Responsibility back
"The Consultation Committee has decided to give the responsibility back to people for contacts at home," explained Minister Verlinden on the Belgian newspaper. Radio 1. "We all now know what to do to deal with corona safely, and that certainly also applies to contacts at home." The rule of four attempts to make the measures 'consistent and clear', the minister said.
Opposite VRT NWS Verlinden said that her government has had to intervene deeply in the private lives of citizens in recent months. "That is very far-reaching and we never knew before corona. At a time when you see that the numbers are going well, thanks to the vaccinations, the switch has been made to give that responsibility for things at home back to the people. We know that we don't want to go and see everyone's home either."



We certainly did not write this in our advice

Erika Vlieghe, Infectiologist and chair of the GEMS . advisory body
Experts amazed
Belgian experts react in the media with some understanding, but also with surprise at the step that the government wants to take. "We are not in the same situation as last summer. Then there were fewer patients in hospitals and fewer confirmed cases, and there was also less virus circulation," infectious disease professor Steven Callens said. Radio 1. Infectiologist Erika Vlieghe, chair of the GEMS advisory body, stated that 'politicians will have to explain it themselves'. "We have not written this in our advice in any way."
Biostatistician Geert Molenberghs says in The morning that the step comes too early. "If we are going to expand the family with a number of very close and changing contacts, we will roll out the carpet for the virus. We know that the vaccination campaign is progressing rapidly and that our elderly population is very well vaccinated, but there is a very large group of adults between the ages of 18 and 65 who are not yet vaccinated or only incomplete, and there are now many in their twenties, thirties and forties in our hospitals."
The virologist Marc van Ranst, who is in hiding, also states that the time is not yet ripe for 'almost the ultimate relaxation'. "We are still in the midst of the pandemic. People often forget that when they only hear about relaxation," Van Ranst said Radio 1. ,,Saying 'everything is possible' on June 9, that is of course not good. They also say, 'you don't have to do that'. That's a very important disclaimer. The fact that it is allowed does not mean that everyone should do it unbridled."
Free unlimited access to Showbytes? Which can!
Log in or create an account and don't miss out on any of the stars.

Yes, I want free unlimited access
Belgium takes a bold step: almost kissing and cuddling again in groups of four | Instagram
Source link Belgium takes a bold step: almost kissing and cuddling again in groups of four | Instagram