Auto
BMW Motorrad Unveils R18M and R18 Aurora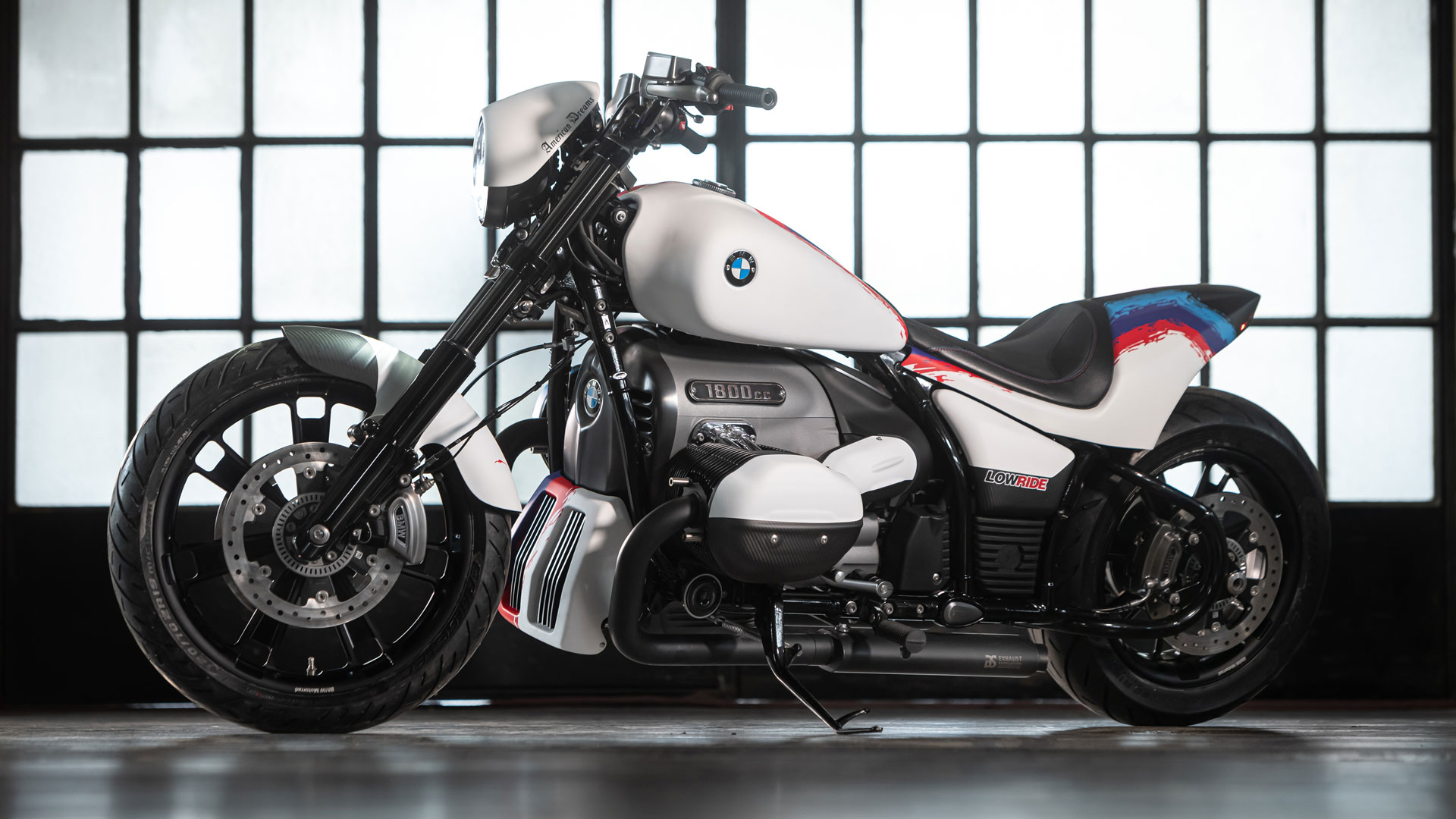 It is a strange sensation, an M badge on an R18. Nevertheless, a group of custom motorcycle builders managed to get the letter 'M' on this motorcycle with the approval of BMW Motorrad Italia. In addition, BMW also shows a building with a more classic look, the R18 Aurora.
Verona Bike Expo
The Verona Motor Bike Expo was the perfect stage to showcase two exclusive motorcycle custom projects based on the BMW R 18 to Italian and European enthusiasts. The engines are the result of the collaboration of BMW Motorrad Italy and its dealer network. The R18M is a project developed by the Italian magazine LowRide and created by American Dreams and the R18 Aurora was created by Garage 221 on behalf of BMW Motorrad Roma.
BMW R18M
The letter 'M' is only given to sporty BMW products. Previously only to cars, but quite recently the first motorcycle was allowed to carry the letter. The R18M was born out of the idea to give the BMW Cruiser a more streamlined and sportier appearance, without fuss but with the retro lines of the R18. "In the R18M design we find suggestions from the tradition of BMW Motorrad and references to the four-wheelers: M stands for Motorsport" as the director of LowRide Giuseppe Roncen described the project. The bike is lighter and has a different seating position, which should provide a more enjoyable driving experience. Furthermore, nothing has changed in the engine, except for the exhaust. The R18M can be clearly recognized by the three M colors that separate the white and black sides. The old M logo completes the sporty retro image.
Text continues below the images
BMW R18 Aurora
The other custom R18 comes from the Garage 221 builders. They take the more classic side. This choice is further emphasized by the use of parts from other BMW models. For example, the seat is from the 1200 C from 2005. Furthermore, parts from a 1982 R100 were used and part of the subframe comes from a 1991 K75. The RT100 served as inspiration for the color. Nice detail is the oil cooler of the R18 Aurora, where the well-known kidneys of the BMW cars are used as inspiration.


BMW Motorrad Unveils R18M and R18 Aurora
Source link BMW Motorrad Unveils R18M and R18 Aurora