Netherlands
Boris Johnson 'abused his position' for Downing Street remodeling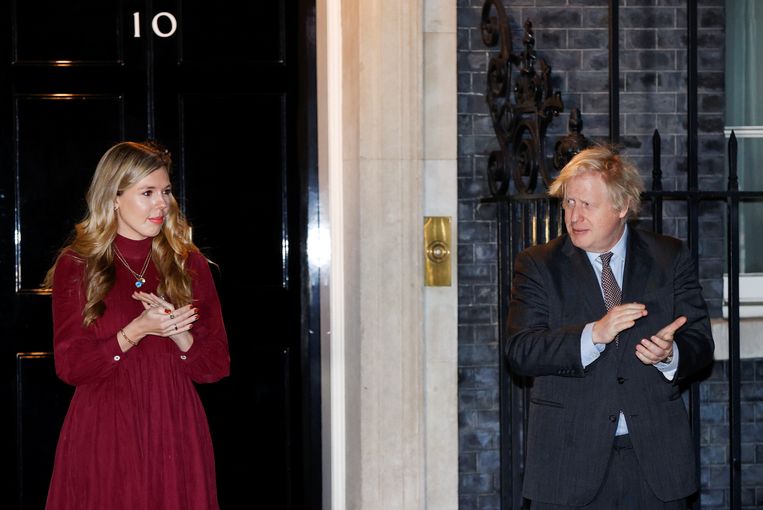 Johnson's fiancé, Carrie Symonds, wants to redecorate the Downing Street flat. She is said to be very disturbed by the interior design of Johnson's predecessor Theresa May. A John Lewis-esque nightmare, she calls May's furniture choices. John Lewis is to Britons what Ikea is to Sweden: a wholesaler of pulp furniture. In her drive, Symonds has made an all-encompassing plan to take a good look at the matter.
But the budget available for home maintenance, some £ 30,000 a year, is nowhere near sufficient. That is why Johnson now wants to set up a fund into which private individuals can deposit money to keep the apartment in central London for eternity. The notary papers seem to be ready, so reports The Times.
White House

Johnson did not come up with the idea himself. In America there is such a thing for the White House. The art collection of this is largely purchased with private donations. But Johnson's plan is a bit too transparent. Although he says on paper that his new foundation will be set up "to preserve the heritage at 10 and 11 Downing Street" all of London immediately understands that he is concerned with the expensive renovation plans of his fiancé.
The Times quotes Sir Alistair Graham, an expert on standards for people in public life. Graham: "I would also think it would be a very good idea to set up a charity fund for my apartment in York, but that's not what charities are for. They are not there to make the living conditions of the prime minister and his wife more pleasant. " Graham continued, "I think Johnson is abusing his position as prime minister."
Symond's plans are described in detail in the spring issue of the magazine Tatler, which is delivered to subscribers' letterboxes on Thursday. She says that she has been working for a while to rid the apartment of May's ghost. She made an interior plan based on the work of Lulu Lytle, who uses a lot of handmade furniture and natural materials in her designs.
Boris Johnson 'abused his position' for Downing Street remodeling
Source link Boris Johnson 'abused his position' for Downing Street remodeling