Auto
Busiest rush hour of the year: 771 kilometers of traffic jam at peak | Car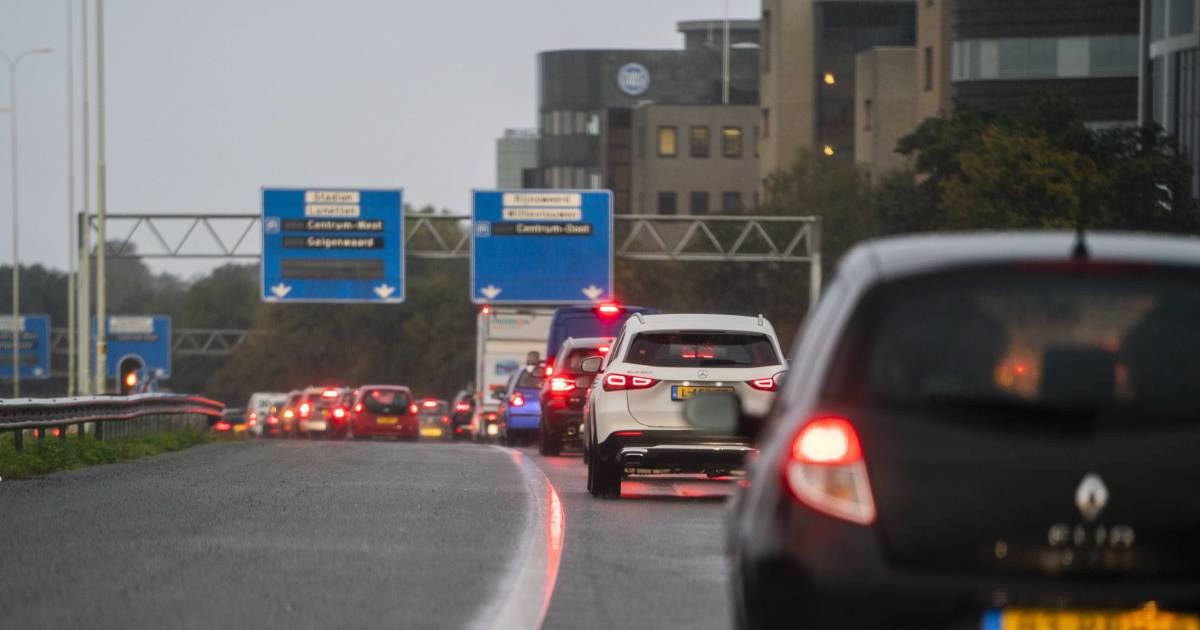 The ANWB reports today the busiest striker of this year. At its peak, there was 771 kilometers of traffic jams at 4:20 p.m., a spokesman said. The main causes are the many holidaymakers on the road and the rain and wind.
The holidays are over in the north and center of the country and the holidays are just starting in the south. Around noon, according to Rijkswaterstaat, the traffic jams started to increase in number and length. Especially in North Brabant on the routes from south to north (A2, A16, A27 and A50) and in Gelderland there were many traffic jams.
In the south, there was a lot of delay due to accidents, especially on the A58 between Tilburg and Eindhoven and on the A2 between Maasbracht and Eindhoven. The largest crowds were to be found in North Brabant and Gelderland. There was also a lot of slow-moving traffic on the A67 and A73.
Around Rotterdam, breakdowns and accidents caused more delays than usual in that area. There was a delay of more than half an hour on the A15 between Rozenburg and the Botlekbrug after an accident. As a result, it also became fixed on the connecting A4. The road was reopened around 5 p.m. There was a delay of more than 45 minutes on the A16.
A trauma helicopter landed on the A1 near Deventer in the direction of Apeldoorn around 4 p.m. He had to assist after an accident involving a passenger car and truck. Here the police conducted a traffic accident analysis. The road will be fully open again after rush hour.
The traffic on the roads is now decreasing. Most of the files have already been resolved. In total there was more than 600 kilometers of traffic jams around 5.30 pm.
File records broken
Last week the annual traffic jam records were already broken. Last Friday afternoon there was a 719 kilometer traffic jam, the start of the autumn holidays for the North and Central regions was partly the cause of this. The previous traffic jam record for 2021 dates from October 12. At the peak of the morning rush, there was 759 kilometers of traffic jams. Such traffic jam lengths had not occurred since corona. "We have seen in recent weeks that it is becoming increasingly busier on the roads and that Friday afternoon is the crowning glory," Rijkswaterstaat said. The five busiest peak hours of this year were all on Friday afternoon.
The ANWB does not expect this to be the last busy rush hour of the year. "This is partly because more and more people are getting into their cars and the winter months are just around the corner, when it gets dark earlier and worse weather is ahead," according to the traffic information service.
Free unlimited access to Showbytes? Which can!
Log in or create an account and don't miss out on any of the stars.

Yes, I want free unlimited access
Busiest rush hour of the year: 771 kilometers of traffic jam at peak | Car
Source link Busiest rush hour of the year: 771 kilometers of traffic jam at peak | Car