Auto
Cars are rusting again and these ten models are the most vulnerable | Car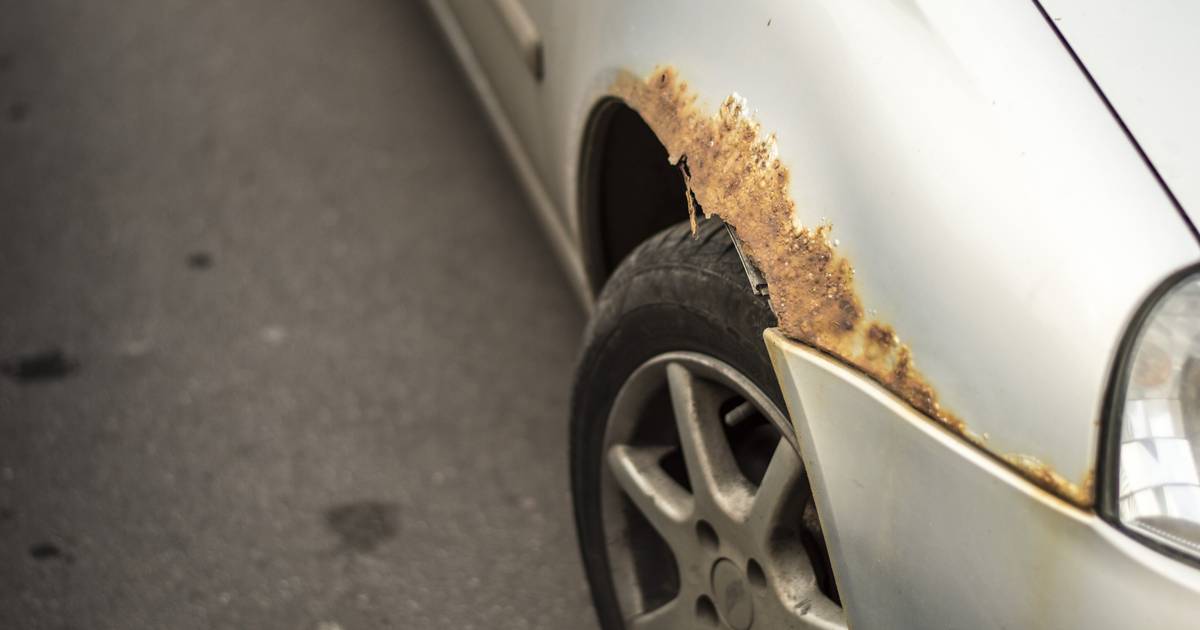 Car manufacturers mainly invest in 'climate' and 'sustainability'. But it seems that this comes at the expense of rust protection. Several reports come with this verdict. Even Tesla is not doing enough to prevent corrosion.
Fortunately, the days when cars already rust in the brochure are far behind us, but that does not mean that all car manufacturers have their corrosion prevention in order. In fact, in recent years it appears that a number of manufacturers have made significant savings in this area.
In times of fully galvanized bodies and the highest quality controls in car production, many drivers think that rust is no longer a problem. But it seems that this image is no longer correct. A 2016 report from Sweden already showed how susceptible many modern cars are to corrosion.
Especially older cars
At the time, this was mainly due to certain design features that promote rusting. The report from Sweden said that even Volvos, which are considered extremely strong, had become more susceptible to corrosion again. The results of that report are confirmed by current data from the German test organization GTÜ, which made figures available to the authoritative German car magazine. Auto Motor & Sports.
Since manufacturers have cut back on rust protection and switched to partial galvanizing, rust has become a problem again, the magazine says. Of the 6.66 million vehicles submitted to the GTÜ for vehicle inspection since January 1, 2020, 441,000 had rust problems. This mainly concerned vehicles more than ten years old, according to Auto Motor & Sports.
Nearly 13 percent of the 3.46 million older cars had rust problems. According to GTÜ data, the ten cars most frequently affected by corrosion are: Ford Transit, Lada 4×4 (Niva), Seat Alhambra, Ford Galaxy, Suzuki Jimny and Baleno, Daihatsu Cuore, Opel Vectra, Subaru Legacy and Ford Ka.
Tesla isn't flawless in that regard either. Previously, reports appeared on social media about Teslas that were already rusted after one winter season in snowy regions. Car Motorcycle & Sports has a Tesla Model 3 with only 300 kilometers on the clock checked by rust expert Ralf Rößler. According to him, the result is reminiscent of the Alfasud from the 1970s: cavities were filled with construction foam. "That foam will absorb water", Rößler expects. "In six months it will be rusty, in six years it will be completely rusted."
Lightweight build
According to GTÜ technical director Marco Oehler, the trend towards lightweight construction, which is needed in electric cars to compensate for the heavy batteries, also has a negative effect on the rust susceptibility of modern cars. Aluminum and magnesium suffer from so-called 'galvanic corrosion' when they come into contact with other materials. "If moisture gets to certain connections, the connections can rust from the inside. It takes quite a while before this becomes visible on the outside," warns Marco Oehler.
Watch our automotive and mobility videos below:
Free unlimited access to Showbytes? Which can!
Log in or create an account and never miss a thing from the stars.

Yes, I want free unlimited access
Cars are rusting again and these ten models are the most vulnerable | Car
Source link Cars are rusting again and these ten models are the most vulnerable | Car