Business
Checking the corona pass: who plays for QR police?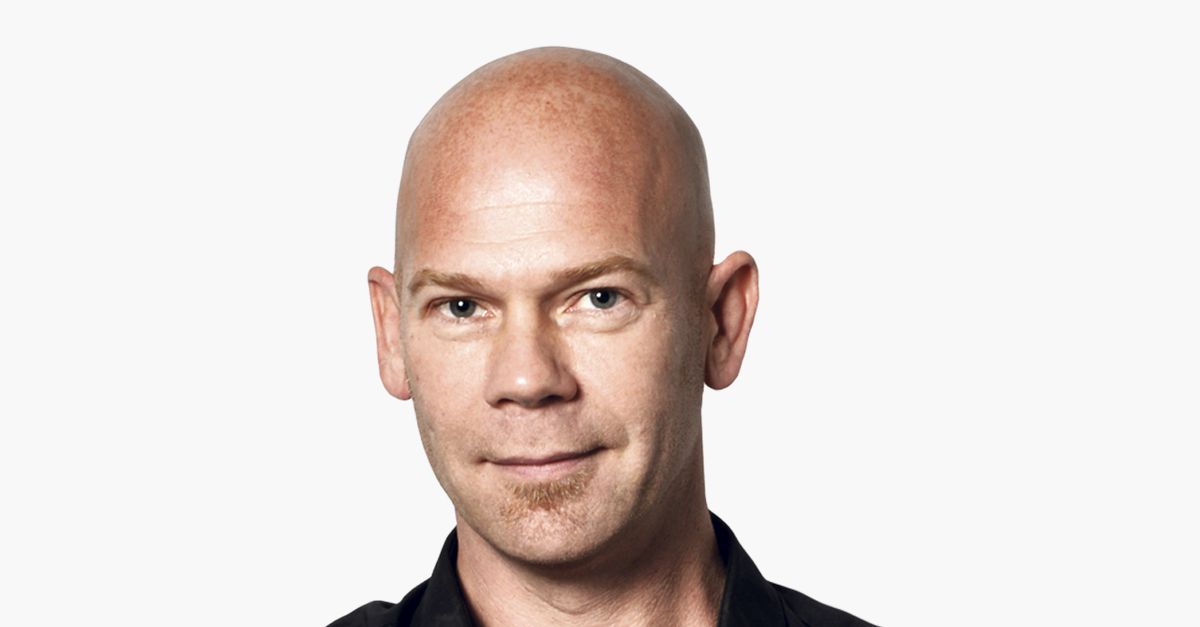 A cream cake with an edible QR code. Japanese technician Masahiro Hara received this gift in 2019, as a thank you for inventing the Quick Responsecode, 25 years before that. Hara worked for Denso Wave, a manufacturer of auto parts, in 1994. During a game of Go, he came up with a new scanning method to track parts during the production process. The block pattern of a QR code can contain more data than barcodes. Because Denso released the patent right, the QR technology was able to spread all over the world. Now we not only scan car parts with it, but also people.
In the Netherlands, this is done with the corona pass, which shows via a QR code on your phone whether you have been fully vaccinated or tested negative. That system works well – as long as there is no fraud with test results and as long as people don't borrow each other's phone or identity. But above all: as long as there is control.
From the end of September, scanning the corona pass will be used in many more places than is currently the case. This way the one and a half meter rule can be released. The intention is for staff at restaurants, cafes and cinemas to scan the QR codes and verify the identity of visitors.
A restaurateur I spoke to, it seems no problem at all to scan people: if customers don't want to cooperate, they just keep walking.
But Koninklijke Horeca Nederland absolutely does not like the plan, Robèr Willemsen of the branch organization said by email: "Entrepreneurs do not want to have to act as inspector/police officer again. Of course you can train staff, but then there must be staff."
I also know catering employees – passionate about their profession – who refuse to use their own telephone for the check app. The explanation: they prefer to remain neutral in the dichotomy of society.
Scanning a QR code might work quick, but on the response – endless discussions with disappointed guests – nobody wants it. If the intended inspectors are not interested, who checks whether the checks are taking place? That is what the municipalities should do, according to the cabinet. Because in spite of all the smart technology behind the corona pass, it will not get you much without enforcement.
The catering entrepreneurs feel that they are being put in front of the government: by raising thresholds for unvaccinated people with the corona pass, you help people get over their fear of injections. "Seducing", the responsible minister De Jonge (CDA) calls this "side effect".
It is reminiscent of the school closure last winter. Primary schools closed, with the side effect that many people had to continue working at home to take care of their children.
We now experience first-hand what it is like to be pushed into a desired behavioral pattern. In the online world this is called nudging: Apps and sites gently push to let you press the OK button or pay button. Think of bright red icons that show the number of missed messages, or texts like "only one seat left!" and "three others are looking at the same hotel room." The optimum effect is achieved with continuous experiments.
Online everyone is in their own personal funnel – the marketing term for the funnel that leads you to a purchase and is hard to escape from.
With the corona pass, an experiment in itself, we are all in one big funnel at the same time. Escape is difficult. Thanks to the QR code, we are neatly coded parts of a machine, controlled by a driver who also does not know exactly where the journey is going.
Marc Hijink writes about technology here every Wednesday. Twitter: @MarcHijinkNRC
A version of this article also appeared in NRC in the morning of September 15, 2021
Checking the corona pass: who plays for QR police?
Source link Checking the corona pass: who plays for QR police?