Tech
Chromecast vs Apple TV – these are the main differences | Tech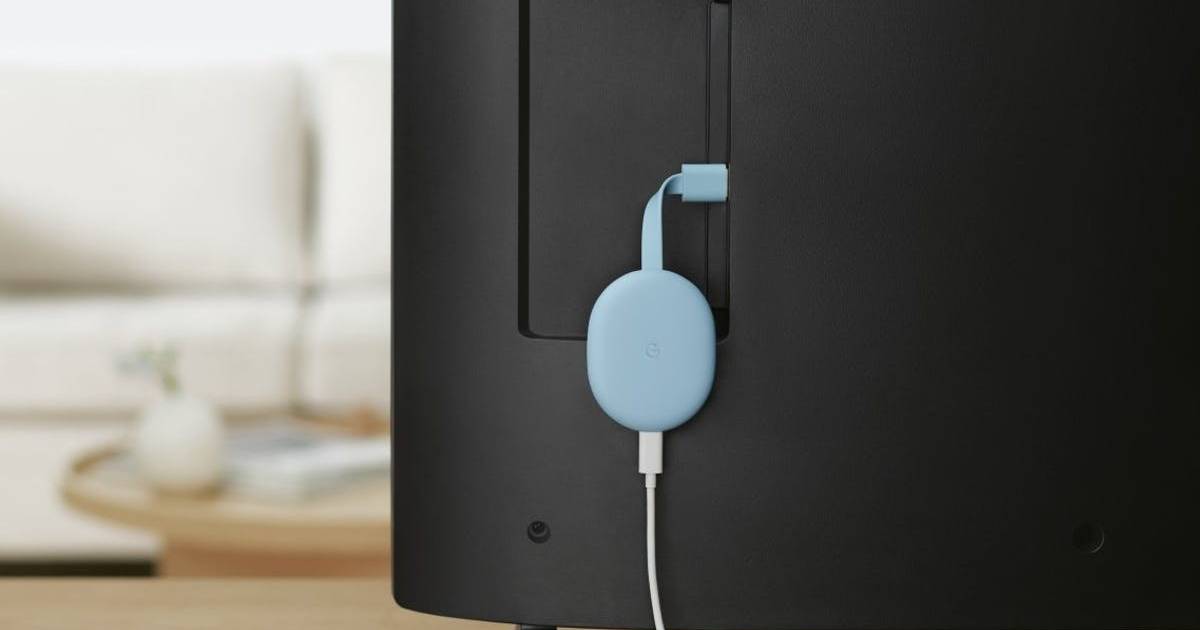 Streaming a movie from your mobile phone or tablet to your television is convenient and fun. But what is the best media player to buy? A Chromecast from Google or Apple TV? Here are the differences.
A media player for your television is quite handy. You can quickly stream Netflix with it, 'cast' some photos from your smartphone to your television or play music on the large screen in the living room. The most commonly used media players at the moment are those from Google (the Chromecast) and those from Apple (Apple TV). But what are the differences? And is one better than the other?
The latest version from Google is called Chromecast with Google TV, and the most recent version from Apple is called Apple TV 4K. The latest Chromecast is not officially for sale in the Netherlands yet, but in practice it can be found in almost every major online store. Since it is the closest to Apple's model, we therefore include it in the comparison.
Size and connections
The Chromecast is compact and oval-shaped. You plug it into a free HDMI input on the back of your television. The Apple TV 4K is more robust: a black box that you place under your TV or hide it in a TV cabinet or neighboring cabinet.
The Chromecast is therefore out of the picture, while the Apple TV box is more prominent in sight. The Chromecast works with WiFi, the Apple TV works with wired internet and wireless internet. If you still want to connect the Chromecast wired, you can purchase a special dongle.
Both the Apple TV and Chromecast come with their own remote control. This also applies to older models with the Apple TV: previous Chromecasts could only be operated with a smartphone. The Apple TV 4K remote control has a more luxurious finish and is more intuitive to use.
The lowest prices for the Apple TV 4K
Pairing 4K image and smartphones
You generally use the Chromecast to connect a smartphone, tablet or laptop to your television via WiFi. In terms of smartphone, this can be both an Android and an iPhone. The Apple TV, in turn, only works with an iPhone as a mobile phone.
Both media players support 4K resolution. Apple still sells the older Apple TV HD, which also works fine on older televisions with a full HD resolution
Streaming movies & series, and gaming
Both media players run the most well-known streaming apps such as Netflix, Disney+, Amazon Prime Video and YouTube. One is not inferior to the other.
There are differences when it comes to gaming. Apple TV 4K can run Apple Arcade. With this subscription service it is possible to play unlimited exclusive Apple games for a monthly fee. The range of games via the Appstore is in any case considerable and often produced a lot better than the games from the Google Play Store. Plus, you can pair a PlayStation or Xbox controller to play games.
Google also has a subscription service for Android games with Play Pass, but this is not a common option for Chromecast owners. However, you can purchase and play individual Android games, or use a streaming service such as Stadia to start games from the cloud
Purchase price and storage options
The difference in price between the two media players is large. Chromecast with Google TV costs between 70 and 90 euros and is offered at well-known Dutch online retailers, while the media player is not officially available to us. The previous version is still offered by Google for 39 euros each.
Apple TV 4K costs 199 or 219 euros and you get 32 ​​GB and 64 GB storage respectively. That can be useful if you want to install a lot of apps. You can't save anything on the Chromecast itself, so you have to stream everything.
Which one to choose now?
For many people, Chromecast with Google TV will be a great choice for daily streaming use. Are you an Apple adept, fond of Apple Arcade games and want to connect your entire Apple ecosystem to a media player? Then Apple TV 4K may be the better choice. Even if you like to watch Apple TV Plus – Apple's paid streaming service – on a big screen, Apple TV 4K is a logical match. The fact remains, however, that Google's Chromecast has a better price-quality ratio.
The lowest prices for the Chromecast with Google TV
Free unlimited access to Showbytes? Which can!
Log in or create an account and never miss a thing from the stars.

Yes, I want free unlimited access
Chromecast vs Apple TV – these are the main differences | Tech
Source link Chromecast vs Apple TV – these are the main differences | Tech