Education
Citizenship Week from 24 to 28 May has the theme Het Bos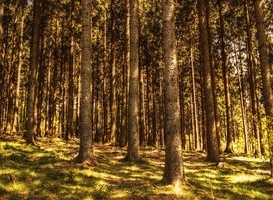 Citizenship Week takes place every year in May. Citizenship is a compulsory subject in education and is a domain that has various aspects. Citizenship education aims, among other things, to educate children to become responsible and independent citizens, who can contribute successfully to a complex society.
School as a practice place
The school is a practice place where students actively practice the skills they need to participate successfully in society. Everything that is said, done or not done shapes the practice ground for citizenship and the values ​​of democracy.
The forest
This year the theme The Forest has been chosen. The topic deals with sustainability and the environment, with the specific topic of deforestation and the dilemma of the choice between nature conservation and the economy. The role of globalization in deforestation and the consequences for the inhabitants of the forest are discussed, among other things. Children can also investigate what they can do themselves to take care of nature.
Citizenship themes from previous years were The Family and Encounter.
By: National Education Guide
Citizenship Week from 24 to 28 May has the theme Het Bos
Source link Citizenship Week from 24 to 28 May has the theme Het Bos