Education
ComeniusFestival continues despite hack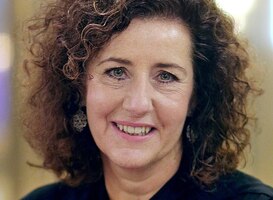 The ComeniusFestival on 1 March will take place under the banner of the KNAW. Due to a hack of the servers at NWO, the NRO, which supports the ComeniusNetwork, is currently unable to provide the festival itself. This is reported by the KNAW.
The program with various themes of educational innovation starts at 1 pm (walk-in from 12:30 pm). With this online event we celebrate with you the space for higher education innovation in higher education. Minister Van Engelshoven (OCW) will present the first Dutch Higher Education Award during the ComeniusFestival.
The theme is 'renewing together' with which we want to emphasize the importance of inclusive teamwork to achieve successful educational innovations. You innovate successfully in a diverse team in which there is room for different skills, disciplines, expertise, social and cultural backgrounds. You have undoubtedly experienced the synergy and challenges in your team in your own innovation project or in shaping digital education.
This afternoon, festival makers will share knowledge about educational innovations in ComeniusCircles, TeacherTalks or get to work with you via routes of the network. At the end of the afternoon, the Dutch Higher Education Premium 2021 will be awarded for the first time by the Minister of Education, Culture & Science. For example, Minister Ingrid van Engelshoven wants to contribute to the recognition and appreciation of higher education and to further stimulate educational improvement. It promises to be a festive afternoon!
Sign Up
Sign up as a festival goer via the Comenius network website and invite your colleagues and other interested parties to attend the festival online.
By: National Education Guide
ComeniusFestival continues despite hack
Source link ComeniusFestival continues despite hack