Health
Coronavirus Countermeasures in the Netherlands: What Will Change Today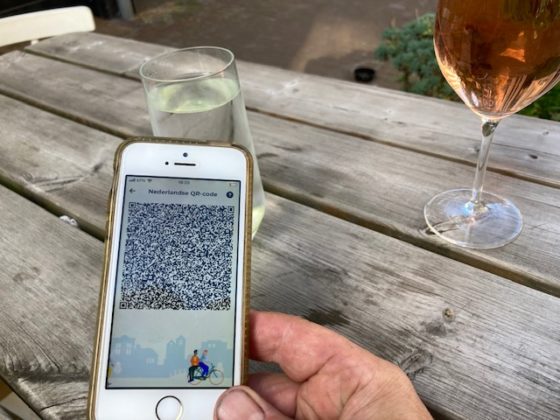 In the Netherlands, the requirement for a social distance of 1.5 meters has been withdrawn from Saturday, September 25th. Here's what you need to know:
About Coronavirus Path
The Dutch Coronavirus Pass or CoronaCheck app will generate a QR code that indicates whether the user has been completely vaccinated, recently infected with the coronavirus, or has undergone a negative test within the last 24 hours. People checking the code with a scanner will see a green checkmark or a red cross.
Users are required to show their QR code and ID at cafes, restaurants and events.
The government pays for free tests all over the country for unvaccinated people.
People living outside the EU may not be able to use their own coronavirus path system in the Netherlands.
For more information on the CoronaCheck app, please visit our English website.
Find out more about what to do if you get vaccinated abroad
Book a free test
Cafes, bars, restaurants
Everyone from the age of 13 must present a QR code that indicates whether they are considered immune to the coronavirus as well as their ID.
No pass is required on the outdoor terrace, which has been opposed by the MP, but customers must present the pass to get inside and use the toilet.
There is also a rule that anyone in a cafe or bar reserves a seat.
Cafes, bars and clubs can open at 6am but must close at midnight.
Outdoor events such as festivals and sports
As long as all participants have a valid coronavirus pass, there is no maximum number of visitors or fixed closing times.
A few days of events are fine, but visitors are required to present their coronavirus pass every 24 hours.
Indoor events such as movie theaters and theaters
For indoor events with fixed seats, there is no need to limit the number of visitors and the closing time is not fixed as long as everyone has a coronavirus pass.
Seatless indoor events, such as pop concerts, are limited to 75% of capacity and must end at midnight.
Face mask
Face masks are still needed on public transport, airports and taxis
education
Face masks are no longer needed at schools and colleges
If an elementary school student is infected with the coronavirus, only children in close contact will be sent home and quarantined.
jobs
The work-at-home recommendations will change from "work from home, unless you have other options" to "at home, if possible, at work, if necessary."
The government is also considering granting healthcare and other employers the right to use the coronavirus path system, but will not enforce it.
trip
Beginning September 22, visitors from the United States, United Kingdom, and other high-risk countries will no longer have to enter the quarantine, and Dutch citizens will no longer have to return from high-risk countries. Negative tests and / or proof of vaccination are still required. Check the government website for more information.
What's next?
The next screening date will be around November 1st.
Thank you for donating to DutchNews.nl
The DutchNews.nl team would like to thank all the generous readers for their donations over the last few weeks. Your financial support has helped extend the scope of the coronavirus crisis in the evenings and weekends and keep you up to date with the latest developments.
DutchNews.nl Was free for 14 years, but without the financial support of our readers, we cannot provide fair and accurate news and features about everything in the Netherlands. Your contribution makes this possible.
If you haven't donated yet but want to donate,
You can do so through Ideal, credit card or Paypal.
Coronavirus Countermeasures in the Netherlands: What Will Change Today
Source link Coronavirus Countermeasures in the Netherlands: What Will Change Today