Entertainment
Crown Princess Amalia on Gap Year: I want to do things that I may not be able to do in the future | Show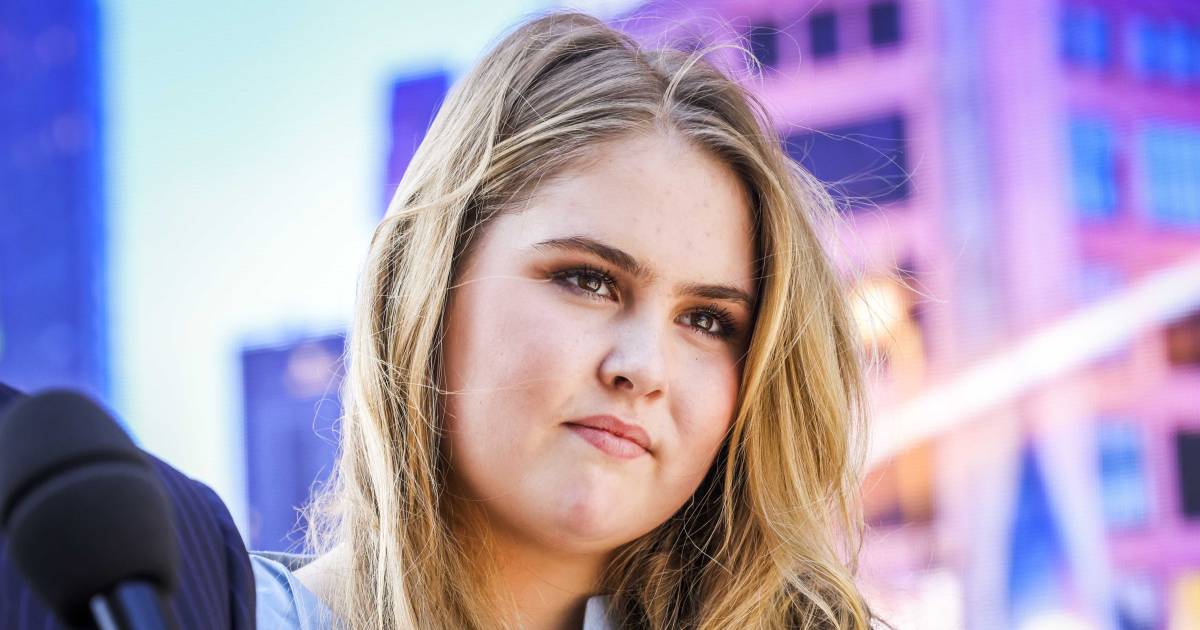 Crown Princess Amalia dreams of traveling the world and 'doing things that I may not be able to do in twenty years' time. She told this in a press interview during King's Day about her plans for the future. Soon, after her graduation, she will take a gap year. "The thought of not going to school for a while …"
Amalia said she is focusing on her graduation exams and is not too busy with her eighteenth birthday in December this year, when her royal office officially takes effect. "Eighteen is still a long way off for me, I haven't devoted many thoughts to that. I turned 17 last December, which was not exciting to me. 18 won't be much different. "
First her final exam, in a few weeks. "I'm in good shape. Now learn a lot and study and hope they ask questions that I have learned, "said Amalia. The exams start on May 17, the day her mother Queen Máxima turns 50. "Almost as if they planned it that way on purpose. It's a shame, because before and after I won't be able to participate in the few festivities that will be there. We'll celebrate at a later time. "
This is followed by a gap year and she is looking forward to that. "The thought of no school … I still want to learn, but just not at school, although I have enjoyed it for the past fourteen years." What she will do is not yet fully mapped out. "Traveling the world a bit, doing things that I might not be able to do in twenty years' time. Such as internships are taking place at very cool companies, but that is not yet fixed. " Mother Máxima about that: "Of course she is also dependent on corona."
Princess Alexia then took the floor and discussed her future in more detail. Where the future of her older sister and crown princess Amalia is already determined, it is different for her. "Of course I have the freedom to choose what I want to become later on. I don't know yet, but I like that I can do something that suits my own interests. "
Princess Amalia about her future: "For me it is calm, I actually enjoy my childhood, the friends around me, even though that is sometimes difficult due to the corona crisis."
The princesses especially miss that they sometimes cannot meet with someone 'in the city' due to corona. "Things that you didn't really realize before corona how much fun that actually is. Shopping, sitting on a terrace. In quarantine it is difficult to miss those little things with friends. " Ariane and Amalia agreed with their sister's words. "Physical lessons, for me in my last year. All the fun things about sixth grade that you miss. Classmates you miss, who you only see through a screen and not in real life. " Ariane: ,, In the beginning I thought: nice, no school for a while. After that you will miss people, it is a pity that you cannot go to the cinema and meet people. "
Virtual race
For the press interview, the princesses Amalia, Alexia and Ariane virtually raced against each other in a Formula 1 car. Amalia was the first to cross the finish line, possibly thanks to the first driving lesson she has had. "I had one driving lesson. The others have all been canceled ", said the princess.
The daughters of the royal couple made a tour of the Zandvoort circuit, which is owned by Prince Bernhard, under the leadership of former Formula 1 driver Robert Doornbos. The installation in the simulators was already difficult due to the heels of the princesses, but once finished, Amalia flew off the starting blocks.
Together with Alexia she ensured a neck-and-neck race to the finish. Fortunately, the cars could not be damaged otherwise the three probably would not have made it to the end. The three princesses spun several times, ended up in the grass and even in the wall, but were then able to continue their race.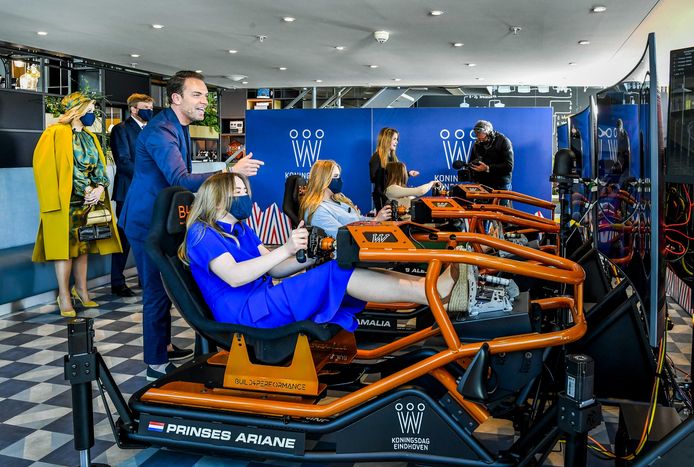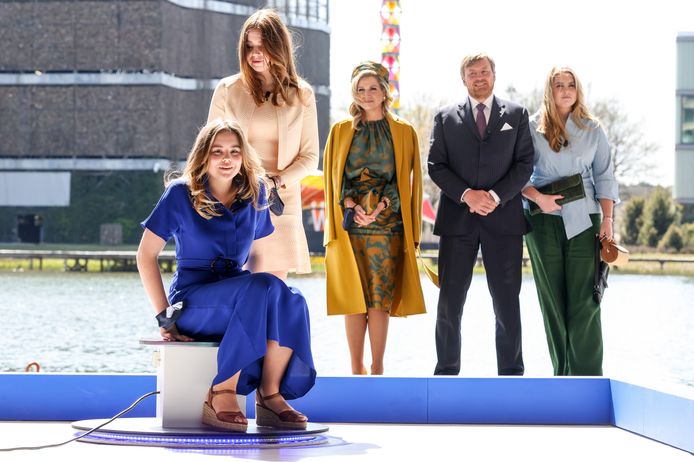 Free unlimited access to Showbytes? Which can!
Log in or create an account and don't miss out on the stars.

Yes, I want unlimited access for free
Crown Princess Amalia on Gap Year: I want to do things that I may not be able to do in the future | Show
Source link Crown Princess Amalia on Gap Year: I want to do things that I may not be able to do in the future | Show