Netherlands
CV mechanic Theo knows what's going on behind the front door: 'You hear about poverty and injustice' | Work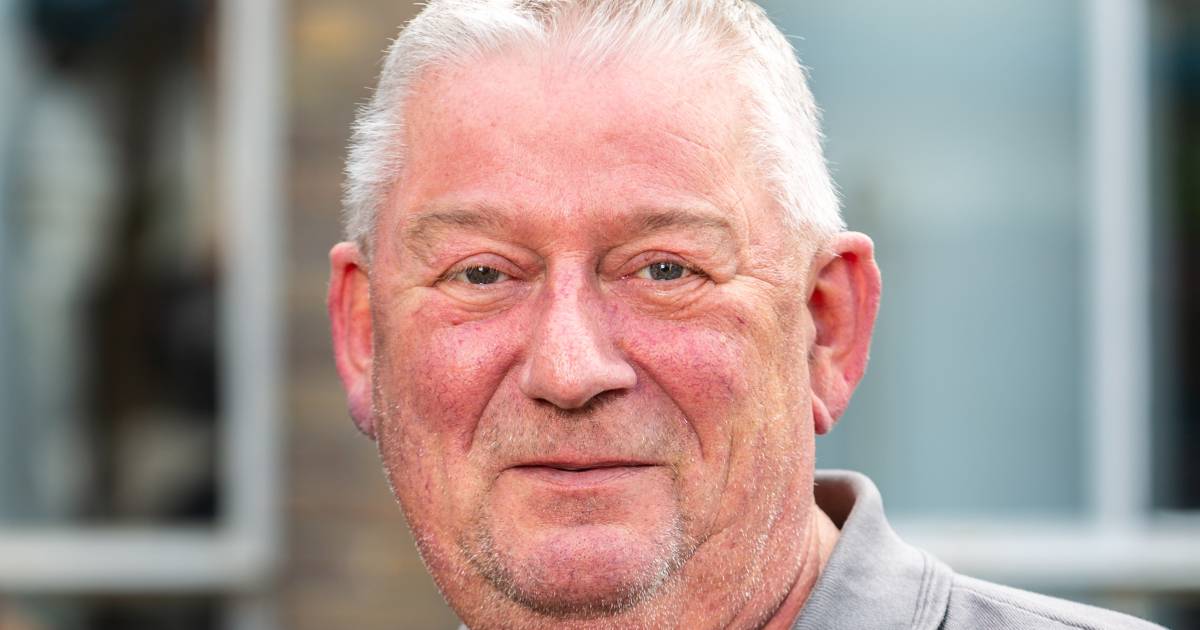 A central heating engineer goes through a lot, knows Theo van der Himst (62) from Bakkum. He has been working in technology for more than 30 years and has already been able to look inside many people's homes. There he collected various stories, beautiful and sad. This collection has recently been published in book form.
In recent years, the work of service technician Theo van der Himst involved more than just providing service to customers. Chatting with residents was always part of it. Over the years, Van der Himst collected many fun, but also poignant stories.
For a large part of his career, Van der Himst worked for the Breman Installatiegroep. The company was so excited about the stories that they decided to help him publish the book. Chantal Zwarts of the Breman Installatiegroep: ,,We think it's great that Theo has an eye for his fellow man. Many people do not know that this is also part of the job. We would like to show that through this book. We hope that more people will become enthusiastic about working in technology, because installation companies are currently short of about 20,000 colleagues."
The book by Van der Himst, Mechanic stories, craftsman behind the front doorwith over fifty of his stories was launched yesterday.
Theo, how did you come up with the idea to start collecting the stories?
"Over the years I have always kept short stories of situations at work that touched me. I never read them back, but colleagues who heard about them told me to do something with them. Because they are such beautiful stories.
Since writing isn't very good for me, one of my colleagues helped me with that. In the end we had 52 stories, which I had printed for myself in book form. Since Breman was often featured in the stories, I asked them what they thought of the book. They were immediately enthusiastic and helped me to release it in a larger edition."
Interested in working in technology? On the Nationale Vacaturebank you can read more about the different types of positions and job opportunities.
What do you think is the most moving story in your book?
,,That of a couple in their 80s from Roosendaal. I had been coming there for years and when I came back, the wife was already smoking on the couch. The whole room was blue. She asked if I wanted a cup of coffee. I said 'yes' because coffee is the start of a conversation. At one point I asked where her husband Jan was. 'Fortunately, it's gone', she said, 'Now I can finally start living'. I sat frozen on the couch. I realized he had never been good to her. That really touched me.
But I also have plenty of stories about young people. The same goes for a young family from Rotterdam. I had to be there for the cauldron during lunchtime. They sat at the table with their four-year-old child. The child did not want to eat. Because the door was open I could hear everything. At one point I heard a bang. The father had punched the child in the back of the head, causing his head to hit the table. Then he came to me: 'I think you are ready here'. I agreed, but also said I wasn't done with them yet. I always report these kinds of situations to the police or youth care."



Sometimes it seems like I'm wearing it. But people also start talking to me naturally
As a mechanic you go through pretty tough things.
,,Yes, sometimes it seems like I'm putting it on. But people also naturally start talking to me. You hear a lot about injustice, poverty and ill health. But there are also many beautiful stories in the book."
How has peers reacted to your book?
"Everyone read it in one go. I am secretly very proud of that. What still makes me very emotional is the reaction to my book from an 83-year-old lady. She lived in a hospice, where I volunteer on the weekends. I knew she would be euthanized that Monday. On Friday she said to me: 'I have one more wish: I would like to read your book'. Well, that touched me so much and it still does."
What do you hope readers will learn from it?
'At first I thought: 'Who is waiting for such a book?' Now it turns out to be more than a collection of stories. It is also used in helping to solve the major deficiencies in the art. I would like to show future mechanics that it is also about people and not just about technology. That's such a beautiful thing.
I also hope to reach young colleagues. I notice that their life is very different from mechanics of my generation. We grew up with the idea that you have respect for others, for customers. I sometimes miss that with young mechanics, I think that's a shame. It is now often said that there is no time for a chat. I've always made time for it. I really think that I was able to give a lot of customers some air again."
A portion of the proceeds from the book will go to NCFS, the Dutch Cystic Fibrosis Foundation. This foundation is committed to people with cystic fibrosis.
Watch all our work and career videos here:
Free unlimited access to Showbytes? Which can!
Log in or create an account and never miss a thing from the stars.

Yes, I want free unlimited access
CV mechanic Theo knows what's going on behind the front door: 'You hear about poverty and injustice' | Work
Source link CV mechanic Theo knows what's going on behind the front door: 'You hear about poverty and injustice' | Work