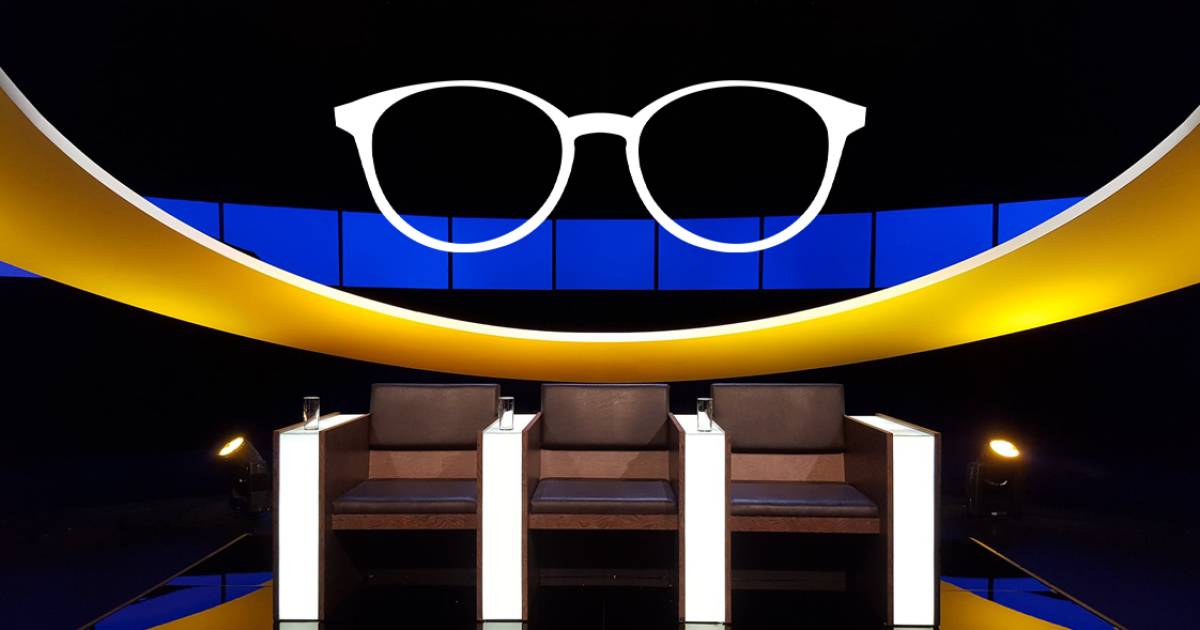 the smartest lookWhich candidate stood out? What was Maarten's moment and which gallery offered the most conversation? A look back at the second week of The smartest person.
GALLERY
Did you also hear Philip Freriks say about the puzzle round? "Always difficult." Very exaggerated of course. It just seems like this round is getting easier. Often you only need to finish a sentence to guess the word. "Your child will only…?" 'Cat on the bacon…?' "On the right…?" "Motorcycle with them…?" Do they really think we say side wheel? Or motorcycle with crosswind? Side branch maybe?
No, rather the gallery round. Eight pictures with one bandage. That's a bit of worrying and practicing. Also for the young political promise Laurens Dassen. That would be hard to see in the pictures. The first: a mouse and a girl who put her finger to her lips: sssst. Laurens said first 'guinea pig', then 'mouse' and then 'quiet'. He didn't come up on 'mouse quiet'. The next picture showed a kitten with hearts. Laurens said: 'kitten, hearts, love at first sight'. He didn't think of 'cat sweet'. The adjectives derived from animals, they were not for him. And instead of 'chicken steak', 'dog tired' and 'extremely proud', the strangest expressions suddenly rolled out of his mouth. 'Snoring like a dog', 'smart as a monkey' and 'fast as a mosquito'. That promises something if the foreman of Volt will soon be under high voltage at the interruption microphone…
THE CANDIDATE

A former sports colleague once wrote in a PSV match report that it 'couldn't take long before Jan Heinze would be called up for the Dutch national team'. That took a long time, of course, because Heinze was a Dane. You understand: for years my colleague was reminded of this. This reminded me of the question: which Dutch political party was founded in 1948? The answer from the sympathetic newsreader Nejifi Ramirez: D66. ,,Very unlikely", muttered Maarten van Rossem. How long will her NOS colleagues tease Nejifi about this?
Still kudos to Nejifi; at least she dares to sit in that chair where many other celebrities, half celebrities and just not celebrities are too cocky. And you can just grab your moment of glory. Like Marc-Marie Huijbregts. His door to the exit was wide open on Day 2 with a huge gap to Laurens Dassen (317 to 150 seconds), but his revival was sensational with scores on the family dinner, the strip card, Stravinsky, asthma and Kamagurka.
MARTENS MOMENT
Viewer's questions to Maarten van Rossem, they are delicious. The favorite food? The nicest teacher? Does he like fishing? One Mrs. Clara from Eindhoven asked the jury member if he had a tip for her teenage daughter: 'To care as little about others as you do.' Van Rossem ('I do care about others, otherwise I would be antisocial, or autistic') had an answer like on a tile:,, You can provide yourself with a certain self-confidence by ensuring that you are well on the informed and have thought about that information."
Candidate Bram Douwes, reporter for PowNed, could learn something from that. He became entangled in a complicated story about Shakespeare, Hamlet and Lanseloet van Denemerken. What had Maarten just been talking about? Confidence based on knowledge. "Your on quicksand", joked Huijbregts.
Speaking of self-confidence: Louis van Gaal was also allowed to record a What-You-Know-about video. That, like the recordings, must have happened a few months ago. He said in a determined tone: ,,The chance that I will ever wear my tracksuit again is not very great."
After which he incensed Portugal, the country where he 'lives with his Truus'. "All it lacks is a talking snake, but otherwise it's paradise on earth. By the way, what do you know about Adam and Eve?"
We know everything about Adam and Eva, just like Marc-Marie Huijbregts, but we also know that Van Gaal seems to be the national coach of the Dutch national team again. Is he going to put on that tracksuit again, or will he appear on the field in a suit?
Free unlimited access to Showbytes? Which can!
Log in or create an account and never miss a thing from the stars.

Yes, I want free unlimited access
'D66 founded in 1948? Unlikely' | show
Source link 'D66 founded in 1948? Unlikely' | show