Sports
Danish national coach after an intense evening: 'The players are broken and emotionally exhausted' European Football Championship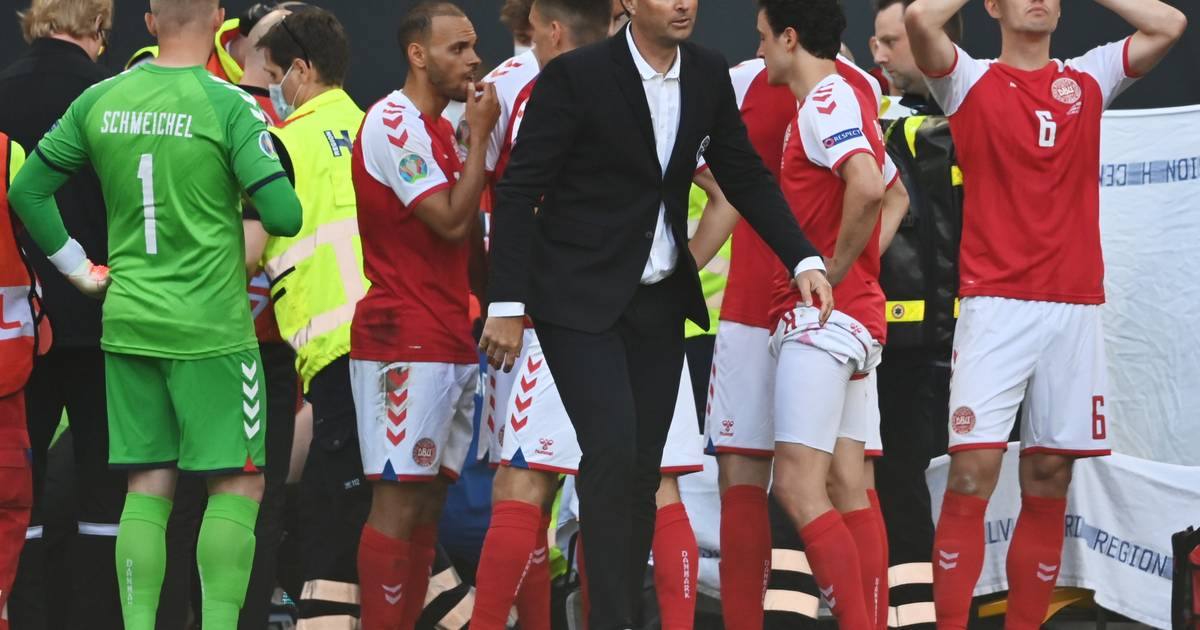 Both countries went to the changing rooms, but returned anyway to finish the game. Finland eventually won 1-0, but the result was secondary in Copenhagen.
"What the players have done is unbelievable. I couldn't be more proud. The players are broken and emotionally exhausted," said Hjulmand, who spoke to Eriksen during the break with his team. ,,We had two options: finish the game tonight or tomorrow afternoon. But everyone wanted to play today. The players said they couldn't sleep anyway and it was better to finish it tonight."
In Copenhagen, after the first game in group B, it was obviously not about the missed penalty by the Danes. "We have all been reminded that health is the most important thing in life. All our thoughts are he Christian and his family."
UEFA boss: United football family prays for Eriksen
UEFA president Aleksander Ceferin has wished Danish footballer Christian Eriksen a speedy recovery. The former Ajax player collapsed in the European Championship match against Finland just before half-time and remained motionless on the ground. He was taken to hospital on a stretcher. According to the first reports, he is conscious, but what exactly happened to him is not yet clear.
"Moments like these make you put life into perspective. I wish Christian a full and speedy recovery and pray that his family has strength and confidence," the Slovenian UEFA boss said on Twitter. "In these times, the unity of the football family is strong. I heard the fans of both teams chanting his name. Football is beautiful and Christian plays it beautifully. He and his family carry with them everyone's good wishes and prayers."
Danish national coach after an intense evening: 'The players are broken and emotionally exhausted' European Football Championship
Source link Danish national coach after an intense evening: 'The players are broken and emotionally exhausted' European Football Championship