Tech
Despite the shortages, a Nintendo Switch with OLED screen for Sinterklaas? This is how you do it | Tech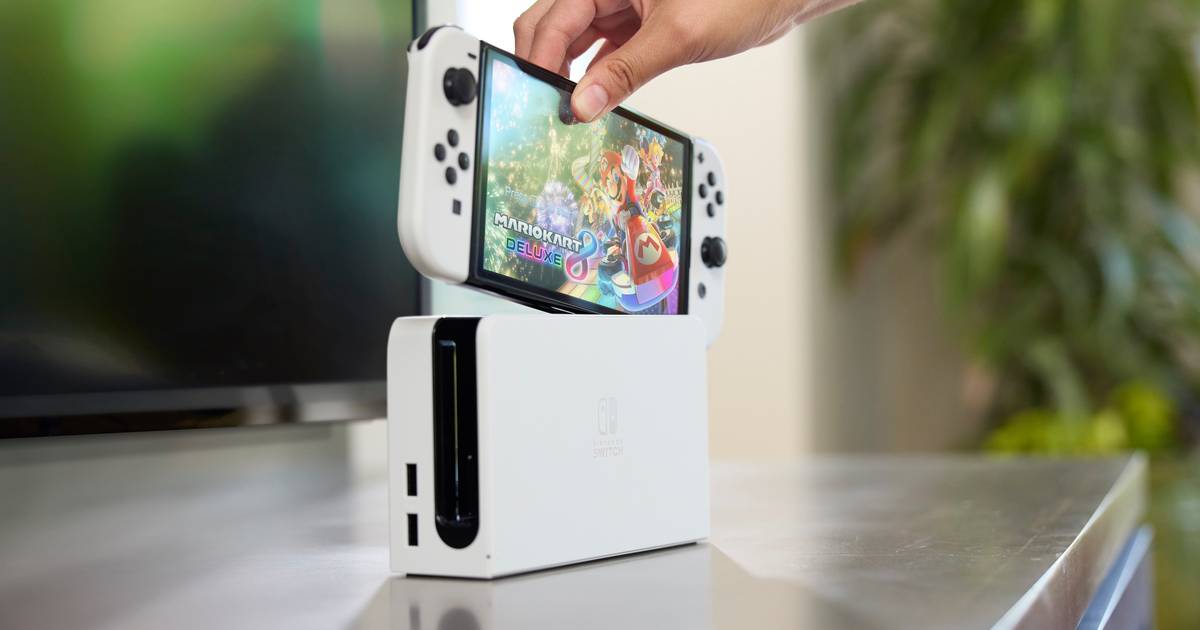 The persistent chip shortage has already made it difficult to buy a PlayStation 5 or an Xbox Series X, but scarcity is also looming for the Nintendo Switch – especially for the new ol edition. How did that happen?
The Nintendo Switch with OLED screen was announced in July this year and has been in stores – officially – since October 8. The new portable game console has a better screen and more storage capacity. It appears to be sought after by consumers: the more expensive model is not exactly easy to get hold of.
If you want to have this new Switch, the coming months will be tough. Due to the global chip shortage, Nintendo had to reduce the number of Switches produced this year by 20 percent.
The chip shortage started last year, after the corona virus shut down many factories for so-called semiconductors worldwide. At the same time, everyone was at home and cell phones, laptops and other computers were smashed into massive numbers.
At 400 euros
Since then, chip manufacturers have struggled to catch up. Manufacturers like Intel expect it may be years before enough semiconductors are available again for all game consoles, cars and other equipment sold worldwide.
For a single OLED Switch, if you find one, you pay about 384 euros. However, some online stores choose to sell these only or mainly in bundles with games or other things for much higher amounts. Keep in mind.
Where can you find a Switch with an OLED screen?
At least not on Amazon's Dutch shopping page: the handheld cannot be found there. The French and German Amazon stores have already offered the OLED Switch for sale before, but the offer there is sold out for the time being.
At the time of writing, stores such as Coolblue, Bol.com, Gamemania and Nedgame have already sold their stock. The stores do expect to get new copies in stock, but when even the seller knows only shortly in advance.
With the push of a button you can ask these sites to notify you when new copies of this Switch are for sale. Note that you can sometimes be notified too late – a tenacious page refresher can be too fast for you.
Queuing and searching via Telegram
If you don't mind standing in the queue for your OLED Switch, Mediamarkt and Coolshop.nl offer pre-orders for the month of December. At Mediamarkt, this means that you immediately have to purchase a bundle with game and peripherals.
If you prefer to keep your finger on the pulse, Gamer.nl will at least keep a page with all web stores where this Switch could be for sale. This page is regularly updated.
Those who are not afraid of messaging app Telegram can find a number of automated trackers there. Twitterer PS5 Stock Alerts monitors the availability of various game consoles via Telegram accounts, including for the Nintendo Switch. Another Telegram tracker can be found via Laagst.nl.
For the time being, the Switch with an OLED screen remains both highly sought-after and particularly scarce. The chance that you will get hold of one for Sinterklaas is unfortunately small – unless you want to try Marktplaats.
Watch our tech videos below:
Free unlimited access to Showbytes? Which can!
Log in or create an account and never miss a thing from the stars.

Yes, I want free unlimited access
Despite the shortages, a Nintendo Switch with OLED screen for Sinterklaas? This is how you do it | Tech
Source link Despite the shortages, a Nintendo Switch with OLED screen for Sinterklaas? This is how you do it | Tech