Netherlands
Dietitian: this is how you avoid the pitfalls if you really want to lose weight this year | Cooking & Eating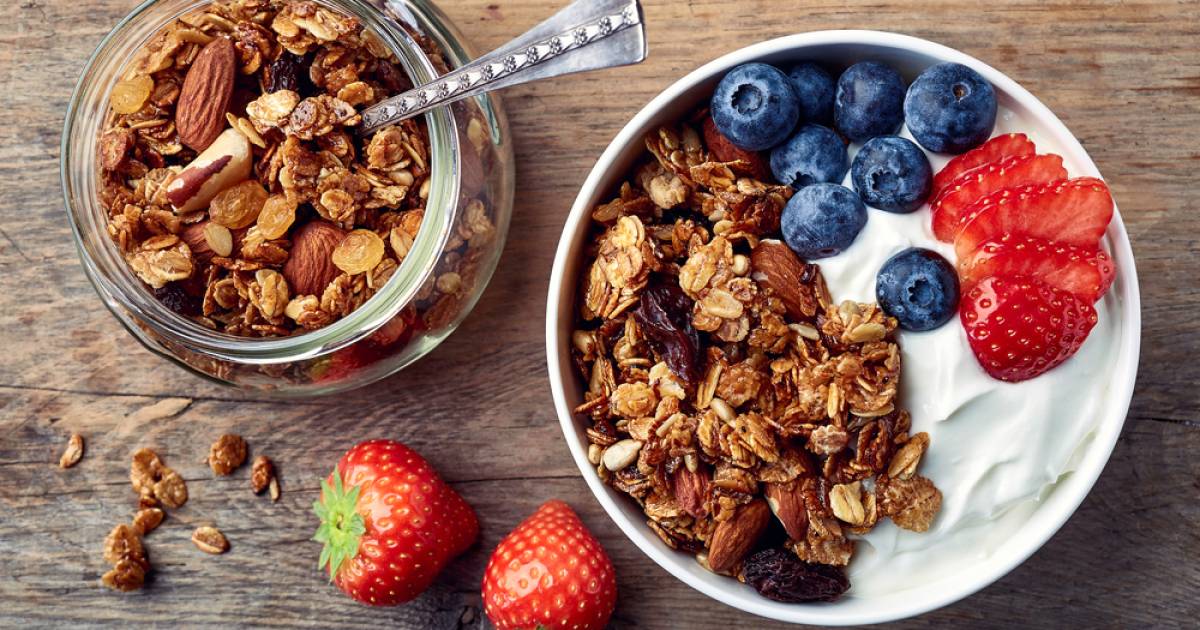 Cooking & eatingThis year we are going to lose weight. For real! After that very last oliebol we suddenly stopped snacking and greasy junk. And then we lose six kilos in a month. Such an approach does not work, dietitian Berdien van Wezel knows from experience. "They will be here at the door in a few weeks."
She can wait for it. When January is a few weeks old, people turn to the Hague dietitian who would like to lose weight, but who fail to keep their good intentions.
Why are we unable to lose weight on our own?
"What people often do is set a very strict goal. For example: I want to lose 15 kilos in two months. What they actually mean is that they want to eat healthier and exercise more. You will not successfully implement a good intention purely on willpower. Willpower is like a spring that stretches you. At some point, sometimes after just two weeks, the stretch is gone. Consider the subscription at the gym. Many people quickly notice that it is not possible to exercise three times a week after work. Then they are here at the door. "
And then?
"Then there is a party. Or a drink at work and then people revert to their old behavior. "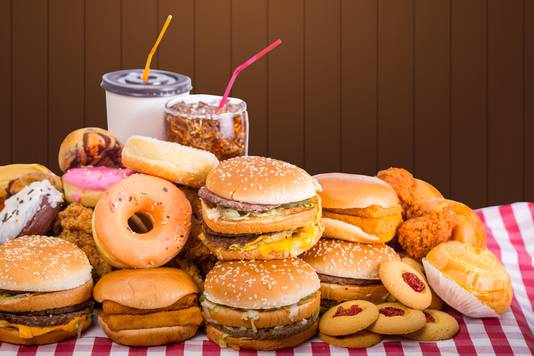 W.what should you do?
"Set a realistic goal. This means not wanting to achieve a certain weight, but for example wanting to live a healthier life. Don't just look at the ultimate goal, for example burn more fat, but make your intention bigger. A healthier life means more exercise, regular food and less fat. "
We all know that. But how do you make sure you keep it up?
"We notice in our practice that people who have a very specific goal often make it. For example, because they are going to get married or undergo an operation in three months. Or if they want to get pregnant. But half of the Netherlands is overweight and losing weight is high on their list. "
So most people have to do something else. But then what?
"Self-control and discipline are important to those goals. You need to build good habits step by step, recognize and deal with temptations and use smart strategies. "
What does that mean in practice?
"Take those good habits. An example of such a habit is breakfast before you leave home. How do you ensure that you actually do that? Prepare a bowl of yogurt with granola or two slices of bread with savory toppings the night before. When it is ready, you have more time to eat quietly. "
Like taking a healthy snack for in between?
,,Yes, exactly. Bring fruit or a bowl of raw vegetables. And if you know that you will be eating later because you have to work for a long time, bring a sandwich. Then you don't take a sweet or fatty snack from the machine at work. "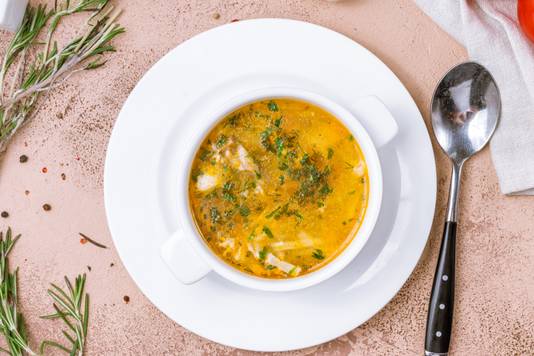 Clearly. And those temptations?
"Temptations are everywhere. For example, you can smell fries when you walk through the shopping street. It then becomes much more difficult to resist. When you think about food – what will I eat tonight, for example – your body is already producing gastric juice and that makes you feel hungry. Temptations also occur when you get frustrated at work and seek distraction. Eating can be a way to get rid of that frustration. Food is then a plaster on the wound for your bad feeling. If you know where the temptations lie, you can try to resist them better. "
What do you mean by smart strategies that you also talked about?
Such strategies help you to break old habits. Suppose you are at the station and have to wait for the train. You think: if I buy something to eat now, I don't have to eat at home anymore. The food you can get at the station is often high in fat and sugar. A smarter strategy is to eat a cup of broth and a slice of bread at work around 4 a.m. so you don't feel hungry at the station. When you arrive home, if your meal has been ready since the night before, all you have to do is heat up your food. "
How do you feel about losing weight with products?
"We also sell them in our shop. It is an industry that involves a lot of money. Even at Albert Heijn there are products from Modifast, Weight Care and Atkins. For many people, such products help for the first period. We have different products in our store than at the drugstore, compare it with the day creams of the Kruidvat and those of a perfumery: they are of a better quality and with more extensive advice. In the meantime, people can think about their temptations and how to develop their strategies. "
That doesn't work, does it? Those who lose weight with powders will get those kilos back just as quickly.
"It is true that people often relapse. If good habits are not properly integrated, you will quickly revert to your old behavior. That happens in 80 percent of the cases. The advantage for people who receive guidance: they gain weight a little, but do not gain weight more than before they started. That is the big stick behind the door, it ensures better weight retention. "
Don't people know what to do?
"Self-insight is often lacking, we notice. That is why we advise people to keep a diary as well. Then they see what they eat, how much they eat and why. Do you eat more when you are tired? Or angry? Maybe you find it difficult to go out with friends and it always gets out of hand. You really don't need a university degree to come up with something clever for that. And then it is worrying that those habits wear in. That doesn't happen in a week, it will take one to two months. "
Can you help other people if they eat too much? Can you say: don't brag three times?
"That is a taboo. Actually, you can only do that if someone indicates that they are open to help and advice. In humans, it sometimes takes a while before the penny drops. They always scoop up three times, buy food very often and cannot hold back after a glass of alcohol. They often cross a line every time: always put on the same pants because they still fit, wear loafers instead of lace-up shoes so that they don't have to bend over. I often see women take action when they weigh 100 kilos. Then the limit has literally been reached. "
But aren't people just unhappy when they eat so much? Then it is difficult to lose weight.
"If people smoke and drink and eat too much, it may be because they are not feeling well. It is a taboo to bring this up. You can try to dampen your emotions with food or try to fill a void when a child leaves home. It is a sliding scale: if you eat 2000 calories more than what you should eat every day, then you speak of a disorder. It also starts there with insight. Only when you realize that you are displaying problematic eating behavior, you can seek help and take action. "
This article previously appeared on this site on December 30, 2018.
Watch our videos about Cooking & Eating here:
Free unlimited access to Showbytes? Which can!
Log in or create an account and don't miss out on the stars.

Yes, I want unlimited access for free
Dietitian: this is how you avoid the pitfalls if you really want to lose weight this year | Cooking & Eating
Source link Dietitian: this is how you avoid the pitfalls if you really want to lose weight this year | Cooking & Eating