Entertainment
Dionne Stax about intense family time: 'I really went into survival mode' | show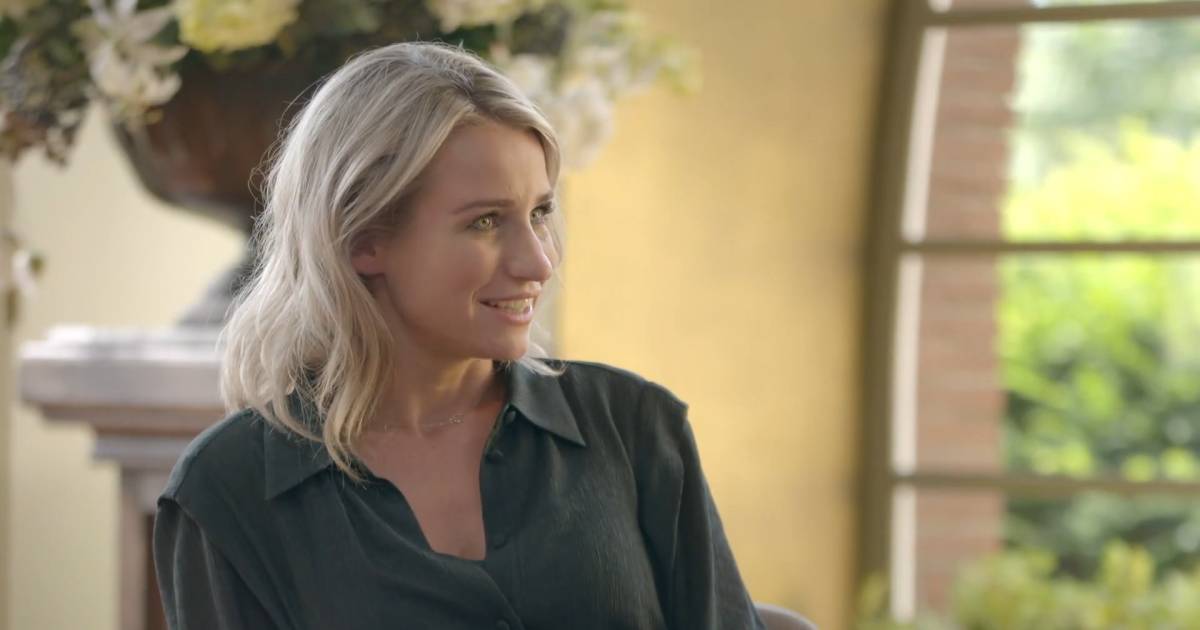 Presenter Dionne Stax has had a rough time. In Stars on the Canvas she told tonight about her mother who became ill and ended up in intensive care. At the same time, she could not see her sister, because she could not leave Barcelona due to the lockdown. ,,That hurt."
Dionne Stax was the main guest in the program tonight Stars on the Canvas. In the interview she had with her Omroep MAX colleague Özcan Akyol, she talked about the intense period she went through. "I really went into survival mode," she said candidly.
At the beginning of the corona period, her mother ended up in hospital. "That actually coincided with the lockdown. That was very intense." Dionne's sister Charlotte lives in Barcelona and was unable to come to the Netherlands due to the corona measures. Dionne: ,,She had also just given birth to her daughter. Then you really want to be together as a family, but that just didn't work then. That hurt."
The loss was great. "I missed holding her, I missed holding my niece. Just being able to comfort each other when it's very difficult and you don't know how it will go on. Then you really want to be able to look each other in the eye and feel and seek some kind of support."



I remember walking up to the IC and I was very shocked
Shocked
After a major operation, Dionne's mother ended up in intensive care. ,,I had never been on an IC. We went there in the evening: daddy and me. Because of corona, only one person was allowed to visit her at a time. My father went first and then my mother hadn't arrived yet, so she was back within five minutes." He reacted soberly that she hadn't caught up yet and was lying with some snakes. Dionne: ,,I remember walking onto the IC and I was very shocked. I just thought: how intense!"
At that time, the life of the 36-year-old presenter was dominated by taking care of her mother. ,,I worked and also partly took care of my mother together with my father. I didn't have much time to dwell on that at the time. I just had to be there for my mother and also for my father. So at those times the hospital was in, working and shopping. Do what you can do."
It was only when her mother started to feel better that Dionne realized how intense that period had been. ,,When things get tough in the family, I notice that I kind of go into a position of having to make sure things get better. I try to do everything in my way, while you can't do anything at all, because the fate is in the hands of fantastic doctors."
dress
In the end, Dionne's mother recovered. When she woke up in the ICU she looked at her daughter and on hearing her improved medical situation she said: "So then we can buy a nice dress soon." Dionne: ,,So recently we went out. Then we chose a very nice dress for her. That was a beautiful moment, a kind of conclusion."
You can bid on the canvases from the broadcast via starsonthecloth.nl, the whole conversation between Özcan Akyol and Dionne Stax is here to see again.
Also listen to the AD Media Podcast:
Watch our Show & Entertainment videos below:
Free unlimited access to Showbytes? Which can!
Log in or create an account and never miss a thing from the stars.

Yes, I want free unlimited access
Dionne Stax about intense family time: 'I really went into survival mode' | show
Source link Dionne Stax about intense family time: 'I really went into survival mode' | show