Tech
Disappointed World of Warcraft players stop en masse: 'It's much more fun at Final Fantasy' | Tech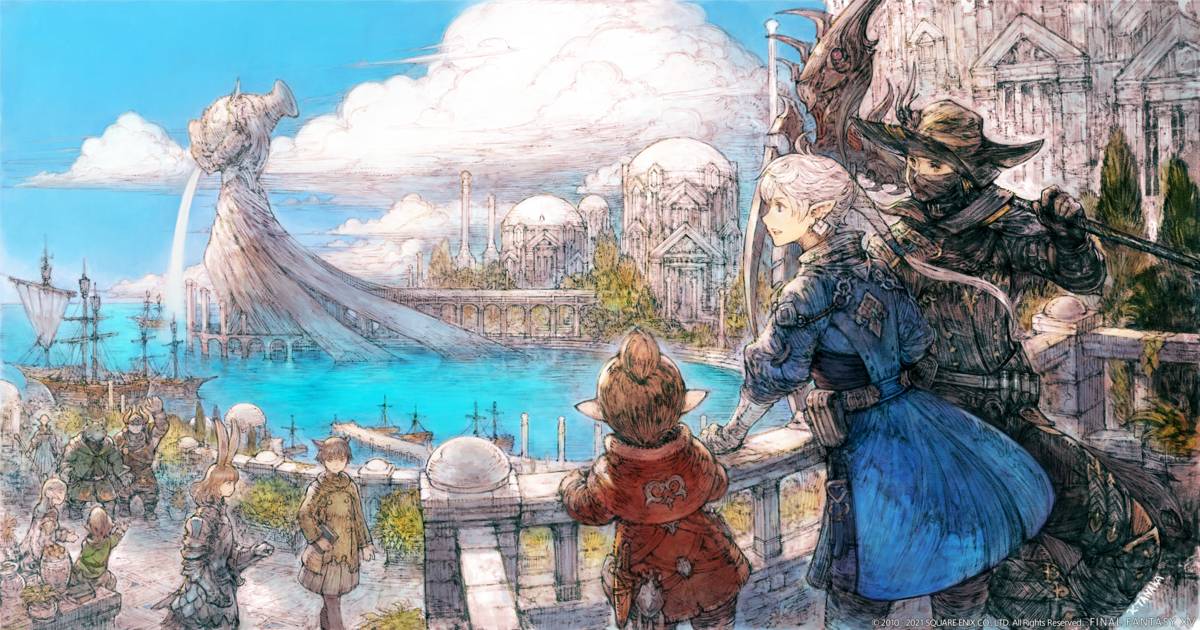 The heyday of World of Warcraft seems to be over: players are flocking to Final Fantasy XIV, which is about to release a huge expansion pack.
The cities in the virtual online world of Final Fantasy XIV have been filling up in recent months. The number of players has never been higher due to the thousands of new adventurers who have switched to the game that is now more than 11 years old. Such a gigantic growth in popularity usually happens with games when, for example, a new part is released, but with Final Fantasy the cause is something crazy: a huge influx of asylum seekers.
At least that's what many of the new players call themselves. They say they are seeking asylum with Final Fantasy after years of being disappointed by their once-favorite game World of Warcraft (WoW). After two criticized expansion packs, developer Blizzard was sued for large-scale sexual misconduct, which was the last straw for many players.
WoW Asylum Seekers
The term "WoW asylum seeker" has since become a buzzword for the many gamers who have transitioned to Final Fantasy. Both games are so-called 'Massively Multiplayer Online Role-Playing Games', or large, online worlds in which everyone can do their own thing.
The new WoW seekers have been raving about how much better they like Final Fantasy XIV ever since. "They haven't added anything new to Warcraft in ages, and the story of the game is completely ruined," says Dominik, 37, for example. He had been playing World of Warcraft since the game came out in 2004, but has now made the final switch. "The people in Final Fantasy XIV are really different too. In that game, people really talk to each other when they do something together, to explain, for example, how to do a difficult boss fight."
It's a blood loss for World of Warcraft, which has been losing players for years. According to recent figures, all of Blizzard's games are played by a total of 26 million people every month. Final Fantasy XIV has more than 24 million players, according to recent figures, although not all of them are currently active.



I don't like it when players use Final Fantasy as a kind of hammer to smash another title with

Naoki Yoshida, Producer Final Fantasy XIV
'World of Warcraft was our inspiration'
It just gives Final Fantasy XIV producer Naoki Yoshida a crazy feeling, he says in a conversation with this site. "The first version of Final Fantasy XIV was a failure. When I started remaking the game, I looked to Warcraft as a source of inspiration."
He therefore prefers not to see players of his game being too condescending about the competitor. "I don't like it when players use Final Fantasy as a hammer to smash another title. Those are never fun comparisons to make."
,,But if I could say something to all those Warcraft players who switched, I think it would be: 'You played that game for a long time and now you switched to us. Thank you for giving us a chance, and welcome.'"
Cesspool at Blizzard
At competitor World of Warcraft, the cesspool was opened further and further. Old interviews with top executives surfaced, in which people often laughed at questions about sexism and the working climate at Blizzard. It led to director J. Allen Brack leaving the studio.
At the same time, the atmosphere at Final Fantasy XIV's development team seems much more relaxed. Development studio Square Enix has no large-scale lawsuits over inappropriate behavior, while the company also has more women in high positions. For example, Natsuko Ishikawa is the writer of the story behind the game.
sick colleague
At press conferences, the atmosphere at Square Enix also feels more relaxed. This spring, Yoshida broke down in tears at an event when it was revealed that Final Fantasy composer Masayoshi Soken had cancer. The two are not only colleagues, but also good friends – something that seems to be true for much of the game team.
Incidentally, the composer is doing a lot better now: Soken is in remission and back to work, says Yoshida. "He is very healthy, so healthy that we sometimes get a little tired of him," laughs the producer.
New expansion in the works
Yoshida is currently busy working on Endwalker, the next major expansion pack for Final Fantasy XIV. In addition, a large number of new players are expected, which will only increase the game's forward momentum. In any case, an early version that we were able to play was promising, with two new classes that should offer more variety.
For example, gamers can get started with the Sage, who can heal their fellow players with flying robots. It all looks a bit tougher than the other healers in the game, who feel more like magicians. At the same time, there is the Reaper class, which attacks its enemies with a scythe and can transform into a kind of Grim Reaper.
During our demo, one new dungeon was playable, which is a bit more difficult and less obvious than with previous additions. We really had to figure out how a boss works before we could finally beat him with the necessary effort. It makes the game a bit more difficult and especially more exciting than we were used to from previous expansions.
Gardening and water polo
Also new is a special island where players can manage their own farm. "It was inspired by a popular reality show in Japan where an old boy band goes gardening," said Yoshida. "That program has been on television here for years and is immensely popular. I also watch myself."
"I've also been thinking about how we can add Blitz Ball to the game for a while," said the producer. That's a kind of underwater variation of water polo that was popular in an earlier Final Fantasy game. "But I don't know how we can do that. If you make it a full-fledged game, it takes too much time from players who don't get around to it in addition to everything else in the game. We can make it a kind of football manager, but then old fans might get angry."
Burnout lurking?
Its development may take its toll on Yoshida, who is simultaneously leading the development of yet another Final Fantasy. "I try to avoid burnout by never staying up all night for work again," he explains. "And I keep eating vegetables, even if I don't really like them."
,,And if I really can't bear it, I'll call in sick and go snowboarding. I think that people only get burnout if they keep trying to persevere when it is actually no longer possible."
He has to keep that up for a while: Endwalker is scheduled for November this year.
Free unlimited access to Showbytes? Which can!
Log in or create an account and never miss a thing from the stars.

Yes, I want free unlimited access
Disappointed World of Warcraft players stop en masse: 'It's much more fun at Final Fantasy' | Tech
Source link Disappointed World of Warcraft players stop en masse: 'It's much more fun at Final Fantasy' | Tech