Entertainment
diva? Adele is still ordinary as she puts microphone in her bosom at mega concert in London | show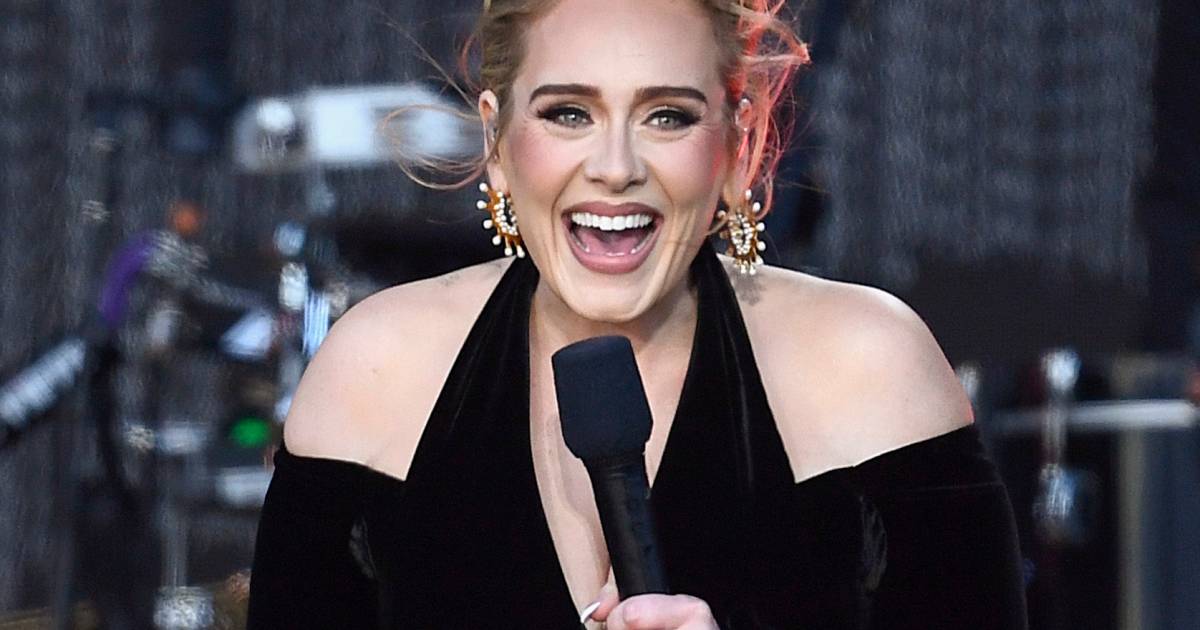 with picturesReviewers are running out of superlatives for Adele's grand comeback concert in London last night. Virtually all newspapers award five stars for the 'perfect' show of the world's most successful singer, who still turned out to be an ordinary British girl on stage in her home country.
"First of all, Adele showed up," typifies variety striking the tension. Because this concert, in front of 65,000 people in Hyde Park, was not just any event. The singer had not given major concerts in five years, after she had to cancel two evenings in Wembley in 2017 due to voice problems. She should have been in Las Vegas with a series of shows this year, where she pulled the plug 24 hours before the start.
Would she come now, or has her infamous stage fright become too much? And when she comes, what kind of person does the public see? Paul de Leeuw noted Bus is coming soon that you stand a better chance of a casual chat with the king than with the mythical Adele, whose management made the Government Information Service pale. Has her hometown of Los Angeles turned the once-normal London girl into a diva for good?
Watch a fragment of Paul de Leeuw and Adele, read more below:
The gold colored decor, her clothes; everything breathed Hollywood glamor upon her emergence last night. But when she started talking, according to The Guardian as if Adele Adkins (34) had never left London. Her nervous 'I shit in my fucking pair of trousers!' said enough.
One minute you're hearing world hits, the next Adele is telling you she'll probably be broke tomorrow because she's watching new episodes of Stranger things going to look. She asked if it was people's birthday, told how she herself had often been drunk in the crowd at concerts, and stuck her microphone into her cleavage so she could shoot T-shirts into the crowd.
Continue reading below the tweet
"It looked like she could grab a seat at any moment and ask the people in the front row how their mothers are doing," he said. iNews† "You sometimes forgot you weren't at a stand-up comedy show or a merry night at the local pub," he wrote. varietywhich speaks of renewed love between London and 'lost daughter' Adele.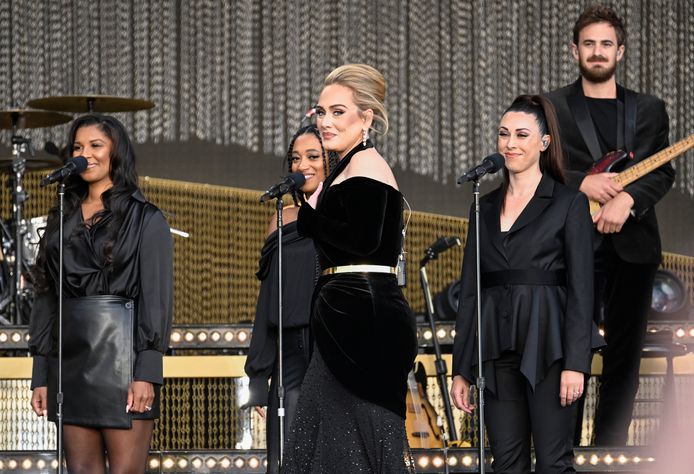 The singer was already known for the small talk in between, but that doesn't make her any less special. The Guardian writes that it is as if the famous Aretha Franklin has a part in the folklore Good times Bad Times: a combination that can only be convincingly achieved with exceptional talent. 'I've never seen anyone look so comfortable on stage', exults The Telegraph†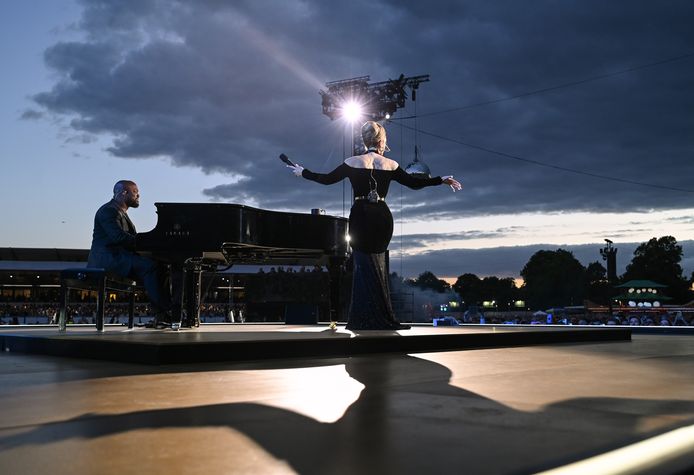 Unparalleled
In between chatting she also sang, jokes variety† And how. "The informal chatter and uncertainty made her vocal abilities almost like a bus from the right at times," describes The Guardian†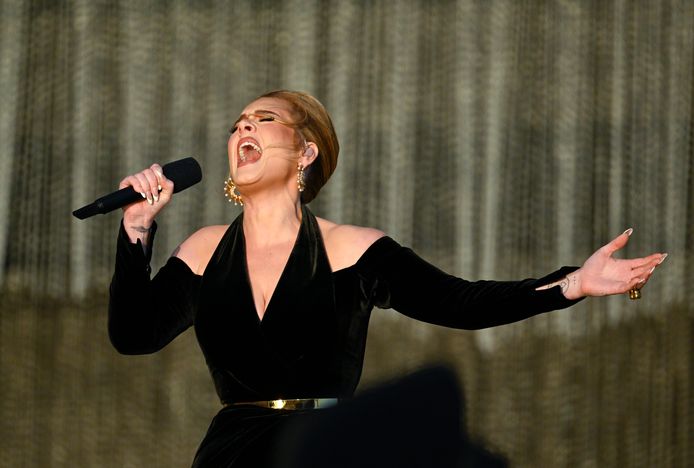 Her version of easy on me was nothing short of perfect, states UK subway† She was 'on top of her strength', adds The Telegraph to. The highlight of the evening were the emotions with the singer when she gave the audience Someone like you heard the sing-along, the site concludes.
Watch fragments of Someone like you, read further below:
'She showed again that no one gives concerts like her. She is undoubtedly one of the best live performers in the world and after fourteen years as a superstar she just keeps getting better and better."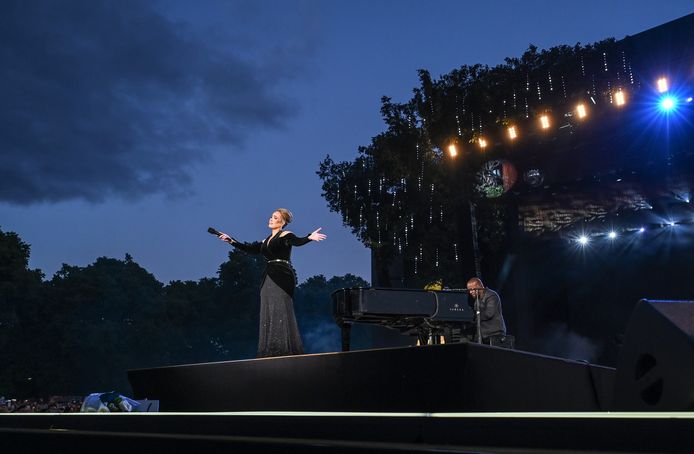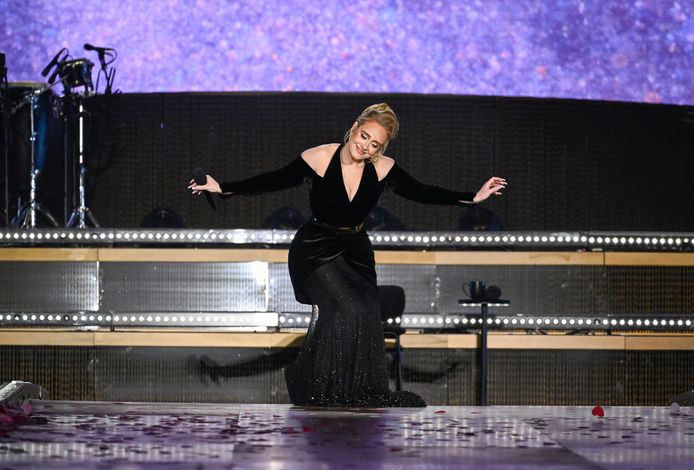 Also listen to the AD Media Podcast. This week about the Million Dollar Island fiasco, the pressure on FM licenses from, among others, 538, Veronica and Radio 10 and Matthijs van Nieuwkerk.
Watch our Show & Entertainment videos below:
Free unlimited access to Showbytes? Which can!
Log in or create an account and never miss a thing from the stars.

Yes, I want free unlimited access
diva? Adele is still ordinary as she puts microphone in her bosom at mega concert in London | show
Source link diva? Adele is still ordinary as she puts microphone in her bosom at mega concert in London | show