Tech
Do you want to buy a cheap laptop? You must have this Acer | Tech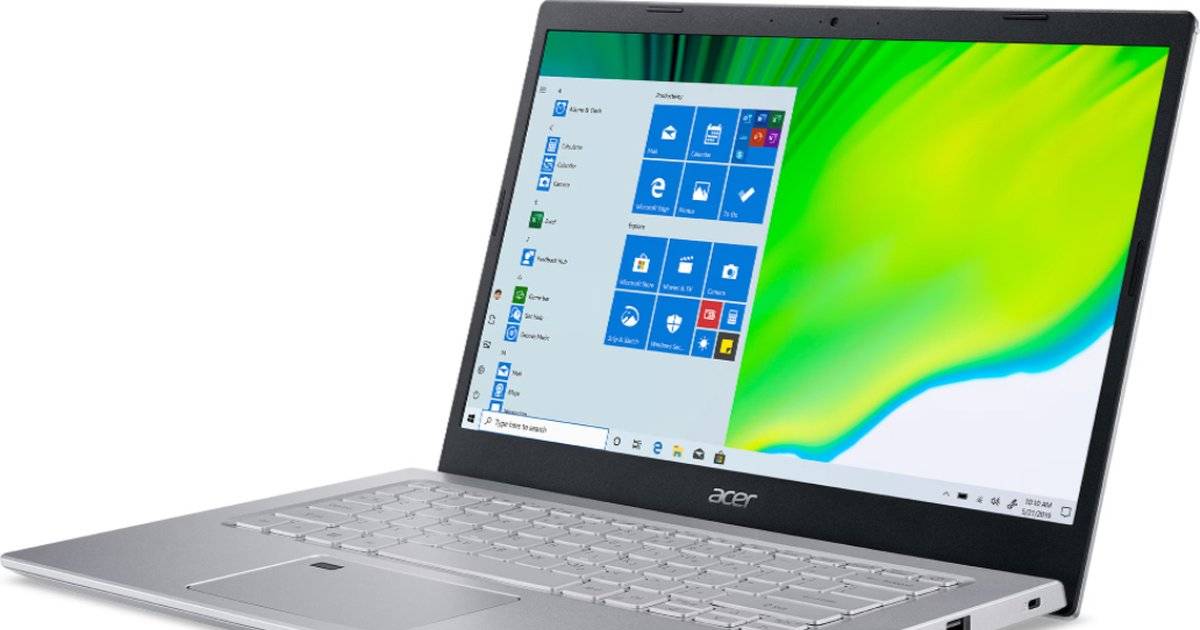 If you want to buy a decent laptop without paying the top price, you sometimes have to search. The turnover of new laptops is also high this year. What are the best laptops you can buy right now for $500 or less?
This article is an abbreviated version of a more extensive story on BestGetest. You can find the full comparison with all the details here.
Not every laptop has to be super fast: sometimes you're just looking for a device that can help you with office or school work. Fast processing power or a new video card won't help you much if you only want to use the device for word processing, internet browsing and other light tasks. But that doesn't mean every budget laptop is the same. You do want the device to perform these tasks quickly and well, and the quality of, for example, the keyboard, trackpad, screen and battery can make or break your user experience.
BestGetest, in collaboration with Tweakers, checked sixteen laptops in the professional test lab in Amsterdam, all of them are available for less than 500 euros. During the tests, special measuring software is used to check the speed of, among other things, the processor and the hard disk.
The screen is also checked for brightness, color fidelity and many more elements. Finally, build quality and battery life are also considered.
Best: Acer Aspire 5 (A514-54-36AM)
The processor in this laptop is a Core i3-1115G4, the fastest you can find under 500 euros. That makes this laptop completely sufficient for mainstream office and school work.
Only the working memory with 8 GB is very little. This means that it is better not to use heavier programs on it, such as photo editing software and large games. Smaller games are fine, especially if you play from the cloud.
What makes this laptop a popular choice are the connections: with the HDMI 2.0 you can connect a 4K monitor, which is better than the connections in other laptops. You can also simply connect an internet cable to this laptop, which has become rare.
Acer has clearly saved on the keyboard. It does give a lot if you type fairly hard, it has no fingerprint scanner and the keyboard lighting is missing. At least as important for on the road is the battery life, which is surprisingly good with this laptop: almost 8 hours.
The second choice: Lenovo Ideapad 5 (82FE00PSMH)
Lenovo Ideapad 5 has ventured on to the Acer Aspire. It has the same processor and memory, but is slightly less in performance. You get something different in return, because the battery life is slightly longer than that of the Acer at 8.5 hours and the image is better.
The housing is not made of metal, but plastic. That may not look great, but the gain in weight means you can easily take it with you. That it has a battery life of 8.5 hours is impressive for this price segment and makes the laptop a fantastic travel companion.
In addition, the Lenovo Ideapad 5 has handy keyboard lighting, for anyone who cannot type blindly and sometimes also has to do something in a dim or dark room. There is also a built-in card reader. What you miss, on the other hand, are the already somewhat dying Ethernet connection and the option to add extra memory if necessary.
The Ideapad 5 has an HDMI 1.4 connection, which means you can't use it in 4K resolution. That makes this laptop especially suitable for office work and surfing, and slightly less for gaming. But that's not what a laptop in this price range is meant for anyway.
Watch our tech videos below:
Free unlimited access to Showbytes? Which can!
Log in or create an account and never miss a thing from the stars.

Yes, I want free unlimited access
Do you want to buy a cheap laptop? You must have this Acer | Tech
Source link Do you want to buy a cheap laptop? You must have this Acer | Tech