Netherlands
'Don't Worry Be Happy': a little more style and empathy would not have been out of place for Peter Boeckx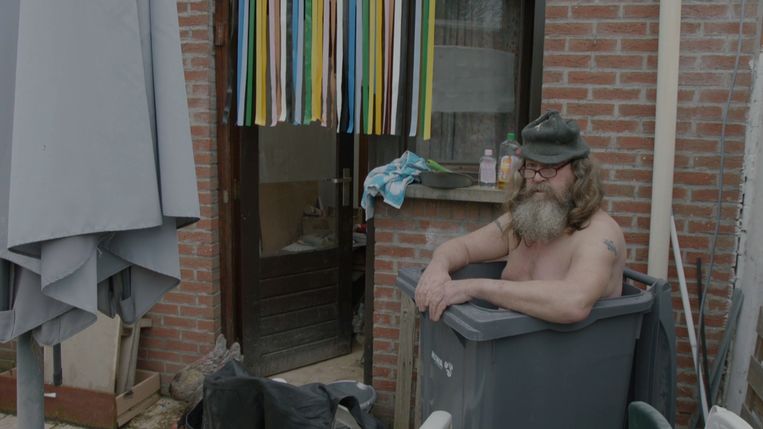 Peter Boeckx, the fat-paying fly on the wall at Play4, is not Joris Hessels, Lidewij Nuitten or Arnout Hauben, poets of program makers who live by the motto 'who does good, meets good'. They treat subjects with endearing caution and are therefore seldom caught by a slippage, such as an ill-timed grin.
What typifies the Hesselsen and Nuittens of this world is television that storms the tear ducts without a warrant. Boeckx dares to highlight similar matters – people in the margins – but applies a different, less nuanced approach. Boeckx is a carnivore who reports about veganism: he has good intentions to discuss a difficult topic, but sometimes an unsolicited opinion pops up that he should have let simmer a little longer.
In the second season of Don't Worry Be Happy, for which he follows Flemings who plod through the trenches of life, it happens that Boeckx says something that he should not have spoken.
The most extravagant of the pack, Floris, eats dog food with chips on Sundays. He prepares eggs with skin. He bathes in a organic waste container. Not to make a statement, but because he doesn't have it broad. "You should try that, Peter, wash in a rubbish bin," says Floris. To which the TV maker replies: "I took a shower this morning." A certain subtlety, a bit more style and empathy would not have been out of place for Boeckx. Especially when Floris is in the picture, he sometimes comes out brutally.
In the first season it balanced Don't Worry Be Happy between vulgar voyeurism and genuine television. This season the program seems to be leaning in the right direction most of the time, because as a viewer you feel that the Davidsons and farmers Hubert and Louis are no longer strangers to Boeckx. The emphasis is less and less on making fun of it, but rather on highlighting how you can still face life with a smile despite the misery.
Don't Worry Be Happy is worn out for laugh-out television. It certainly is at times, although the program mainly attracted viewers. You could see that from the hundreds of bikers that Harley Davidson – my name is Elmo, which isn't much better, so I'll shut up – treated him to a lifetime memory by escorting him to his communion party. Another viewer then collected money to pay a fine of 1,560 euros imposed by the food agency on Hubert and Louis.
As a thank you, Louis gave the viewer a life lesson, telling about how a stranger wanted to buy one of his kittens: "50 euro notes are many, but there is only one of this cat," he said. To be happy is to value the little things in life.
Don't Worry Be Happy, every Wednesday on Play4.
'Don't Worry Be Happy': a little more style and empathy would not have been out of place for Peter Boeckx
Source link 'Don't Worry Be Happy': a little more style and empathy would not have been out of place for Peter Boeckx