Lifestyle
Due to the delay in vaccine deployment, the government called for a reconsideration of AstraZeneca's age limit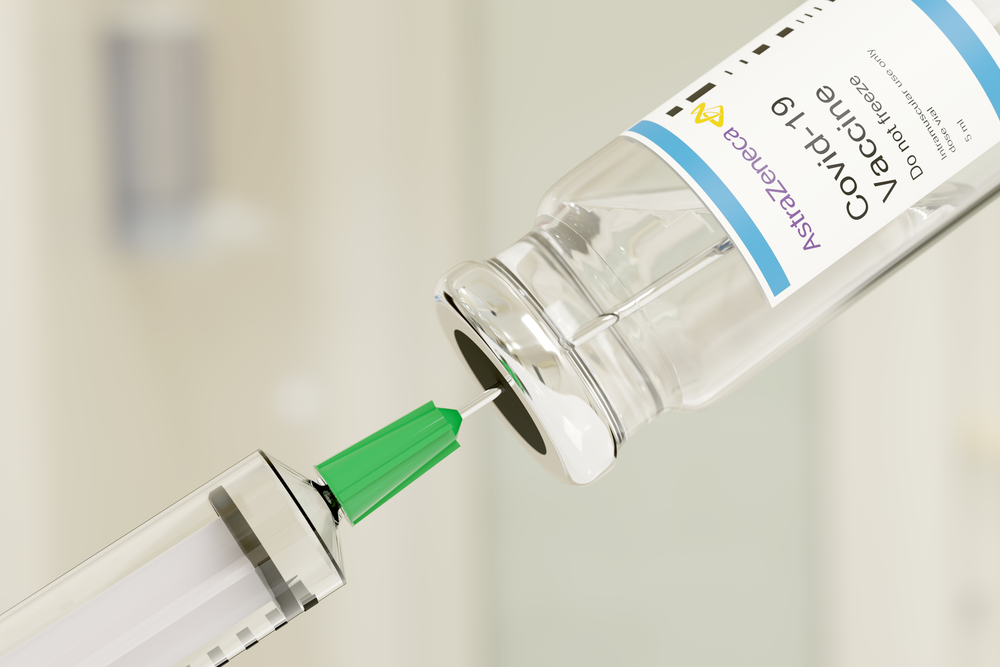 The government's decision to stop using the AstraZeneca vaccine for people under the age of 60 has led to calls from health professionals and individuals to give people the right to make their own decisions.
The Dutch Health Council recommended this move because of the risk of developing a rare type of blood clot, even though the European Medicines Agency states that the benefits of the vaccine outweigh the risks.
This decision means that thousands of people under the age of 60 who were offered jabs for their previous health conditions were told that their appointments are no longer moving forward.
To date, the Netherlands has vaccinated about 2.1 million of its approximately 14 million eligible population.
Dick Willems, a professor of medical ethics at the University of Amsterdam, told Trau on Saturday that it was logical to leave the choice to the people themselves, as long as they were aware of their strengths and weaknesses.
While the disadvantages are serious, there are considerable benefits to getting vaccinated, he said. "Not only do we get sick and die from the coronavirus, but we also protect others and help society return to normal again."
Haarlem pharmacist Hanneke Luttikhuis said he was very surprised by the government's decision. "We let people decide on other medicines," she told Trouw. "Your doctor tells you that they are prescribing a drug and that it has these side effects, and the patient makes a choice based on that information.
Luttikhuis has launched a petition to "stop vaccination suspension" in order to gain support for free choice. The petition calls on Health Minister Hu Ge de Jongge to lift all age restrictions on vaccines and "let people decide."
"I compared it to oral contraceptives," she said. "The risk of thrombosis is greater than the AstraZeneca vaccine … and women can choose whether to take it."
A spokesman for the Ministry of Health said the decision was based on the recommendations of the Health Council. "Letting people decide for themselves would be against it," said a spokesman.
Side effects
Meanwhile, other experts told broadcaster NOS that side effects, which are a normal part of vaccine development, may be overemphasized.
Broadcasters point out that thrombosis-related complaints have been reported in connection with Pfizer, Moderna, Janssen's vaccine, and AstraZeneca.
Professor Marjolein van Egmond of Immunology told NOS that only rare side effects were expected, adding that some Covid-19 patients also developed thrombosis.
"Not all risks can be ruled out," she said. "We need to weigh the strengths and weaknesses, and in this case the risks are very small."
doctor
Meanwhile, DutchNews.nl has been told by some family doctors that people planning to vaccinate AstraZeneca's jabs will not show up because they are worried about the risks.
The senior citizen lobby group KBO-PCOB also urged the government to improve communication, citing a flood of calls and emails from relevant senior citizens.
To fill the gap, some doctors allow people who are not yet vaccinated to attend surgery in the hope that they will be able to get the jab early.
Thank you for donating to DutchNews.nl
The DutchNews.nl team would like to thank all the generous readers for their donations over the last few weeks. Your financial support has helped extend the scope of the coronavirus crisis in the evenings and weekends and keep you up to date with the latest developments.
DutchNews.nl Was free for 14 years, but without the financial support of our readers, we cannot provide fair and accurate news and features about everything in the Netherlands. Your contribution makes this possible.
If you haven't donated yet but want to donate,
You can do so through Ideal, credit card or Paypal.
Due to the delay in vaccine deployment, the government called for a reconsideration of AstraZeneca's age limit
Source link Due to the delay in vaccine deployment, the government called for a reconsideration of AstraZeneca's age limit