Entertainment
Duncan Laurence receives Eurovision jewelry in which his winning song is incorporated | Rotterdam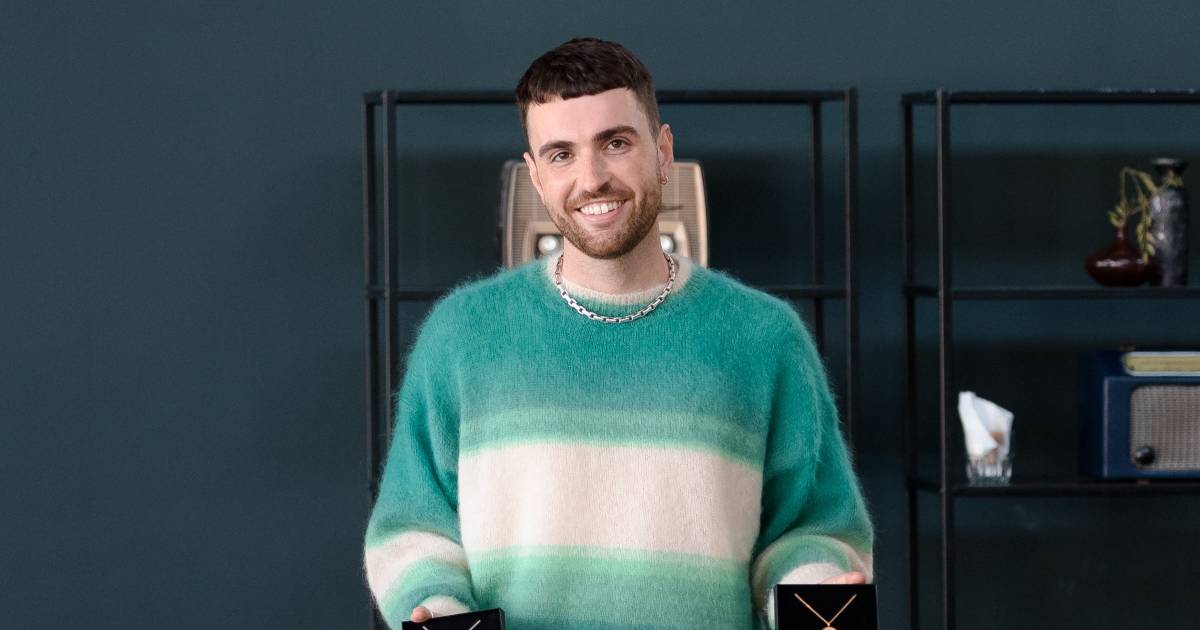 For the design, the coin maker collaborated with the organization of the Eurovision Song Contest and with music producer Eric van Tijn. He made a mix of winning Eurovision songs and that mix was then played on a speaker with a bowl of water from the Maas on top. The sound waves in the water have been converted to both sides of the pendant using modern 3D techniques. "The relief on the jewel thus captures the history of the Eurovision Song Contest," assures the Royal Mint.
It is not known whether Duncan Laurence will wear the pendant at his upcoming performances during the Eurovision Song Contest. He does think it is a great honor to receive the first copy and it is 'super cool' that his winning song Arcade in a piece of jewelry.
The jewelry has been available in two variants since Thursday: silver and silver gilded. 500 pieces are sold of both the silver and the 14 carat gold-plated pendant.
This is how the design of the Eurovision Song Contest jewel came about.
Duncan Laurence receives Eurovision jewelry in which his winning song is incorporated | Rotterdam
Source link Duncan Laurence receives Eurovision jewelry in which his winning song is incorporated | Rotterdam