Auto
Electro-caravan drives itself to Lake Garda (and immediately takes the world record) | Car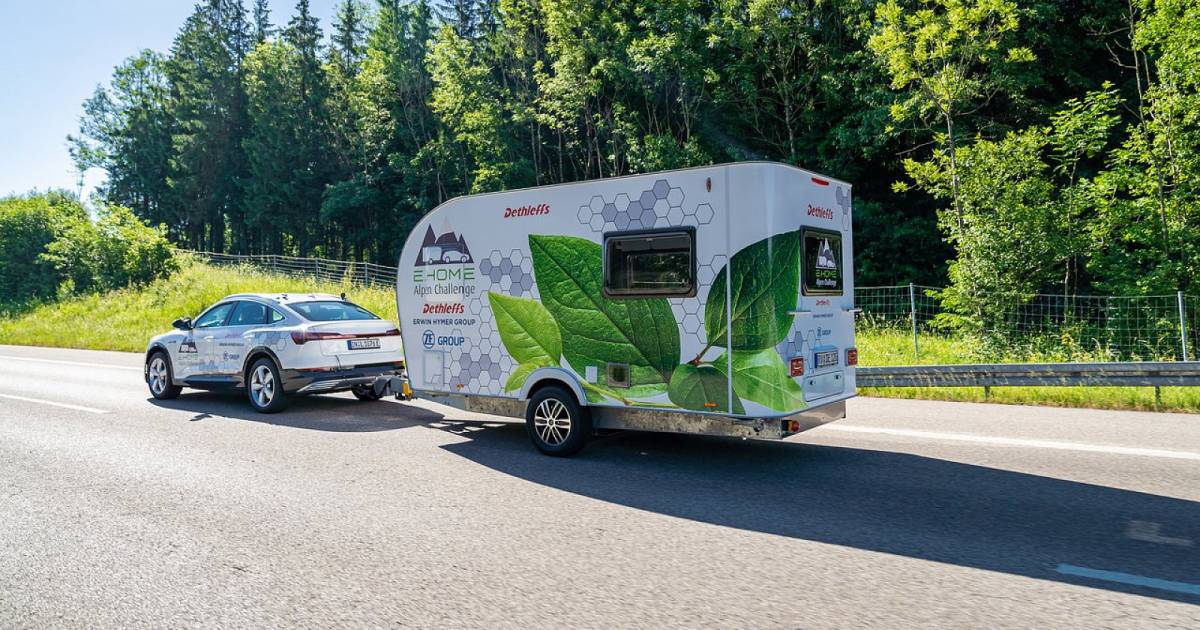 After bicycles, cars and motorhomes, caravans will soon also have their own electric drive. The German manufacturer Dethleffs has shown what such a vehicle is capable of: the experimental e-Home Coco was coupled behind an Audi e-Tron Sportback and drove largely under its own power from southern Germany to Lake Garda in Italy.
It is the first time that a fully electric combination has managed to cover a journey of almost 400 kilometers without having to recharge the batteries en route. The route started in the southern German town of Isny ​​im Allgäu (between Zurich and Munich) and ended on Lake Garda in Italy. With this achievement, caravan brand Dethleffs, parent company Erwin Hymer Group and supplier ZF Group (known for electric motors and gearboxes, among other things), not only show what is possible with electrically powered caravans, but it also immediately sets the companies a world record.
The electrically powered caravan is an interesting development, because in theory such a vehicle makes it much easier to go on holiday with an electric car and your caravan. Normally, a heavy trailer has a major influence on the driving range of electric cars: although those models can tow increasingly heavier trailers (just look at the 1500 kilos of the Volvo XC40 P8 or the 1600 kilos that the Hyundai Ioniq 5 is allowed to attach to its towbar). have), but the range of the towing e-car can be halved in some cases.
Own battery pack
More and more manufacturers want to solve this effect by also equipping the caravan with an electric drive. In this case, Dethleffs built two battery packs, each with a capacity of 40 kilowatt hours, in the bottom of the e-Home Coco. Charging is done via a CCS charging point in the side (which is now common in cars). Instead of a normal axle between the wheels, the caravan has two electric motors in a central housing. In a parking lot or camping spot, the motors can run separately (and thus serve as a 'mover', controlled via an app), while on the road they are good for a peak load of 90 kilowatts, or 122 hp.
That extra power comes on top of the already unbelievable 408 hp (300 kW) of the Audi e-Tron Sportback that drives in front of the caravan. Because the towed vehicle itself participates, there is no feeling of eighteen hundred kilos hanging from the car, but according to Dethleffs the towed mass corresponds to approximately 100 kilos. In order for the combination to work well together, the technicians installed no fewer than 750 data points. For example, the caravan knows exactly when the driver of the car brakes; if the towing vehicle slows down, the caravan's electric motors will also help with braking within a fraction of a second. This benefits the safety and stability of the combination, although disc brakes are still present just to be sure.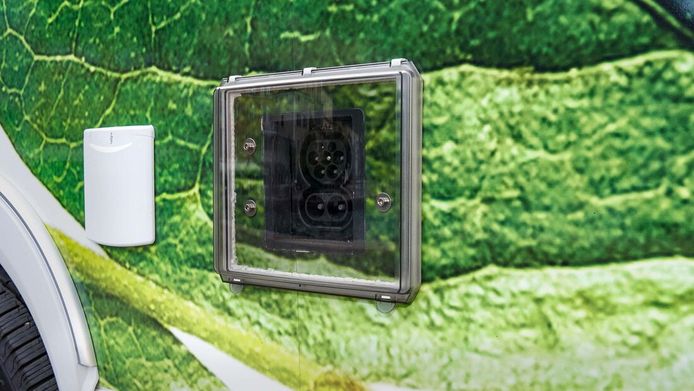 According to the experts at Dethleffs, this daring field test – organized especially for the caravan and motorhome builder's 90th anniversary – shows how useful it is to give a towed vehicle its own propulsion source. After almost 400 kilometers of driving, there is still 19 percent power in the batteries of the car, while the caravan still has 21 percent left. In any case, owners of such a combination need to stop less often to load. Incidentally, the technology is still in its infancy: Dethleffs has been working on the e-Home Coco for several years and wants to launch a production model within three years.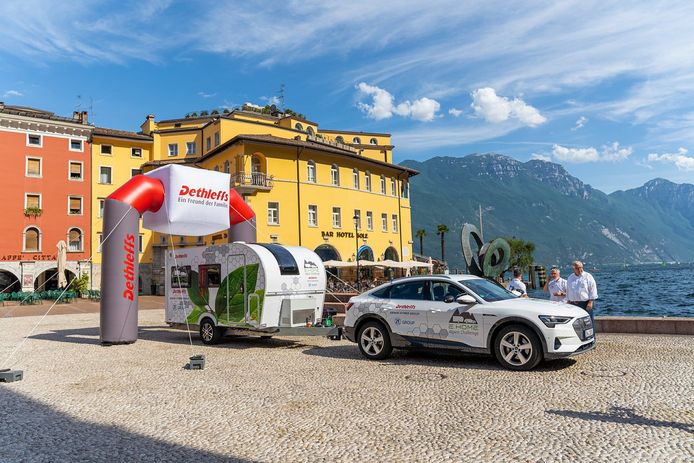 Watch our automotive and mobility videos below:
Free unlimited access to Showbytes? Which can!
Log in or create an account and never miss a thing from the stars.

Yes, I want free unlimited access
Electro-caravan drives itself to Lake Garda (and immediately takes the world record) | Car
Source link Electro-caravan drives itself to Lake Garda (and immediately takes the world record) | Car