Entertainment
Emotional farewell to Gertje as owner and old cast makes dance version of Samson hit | Show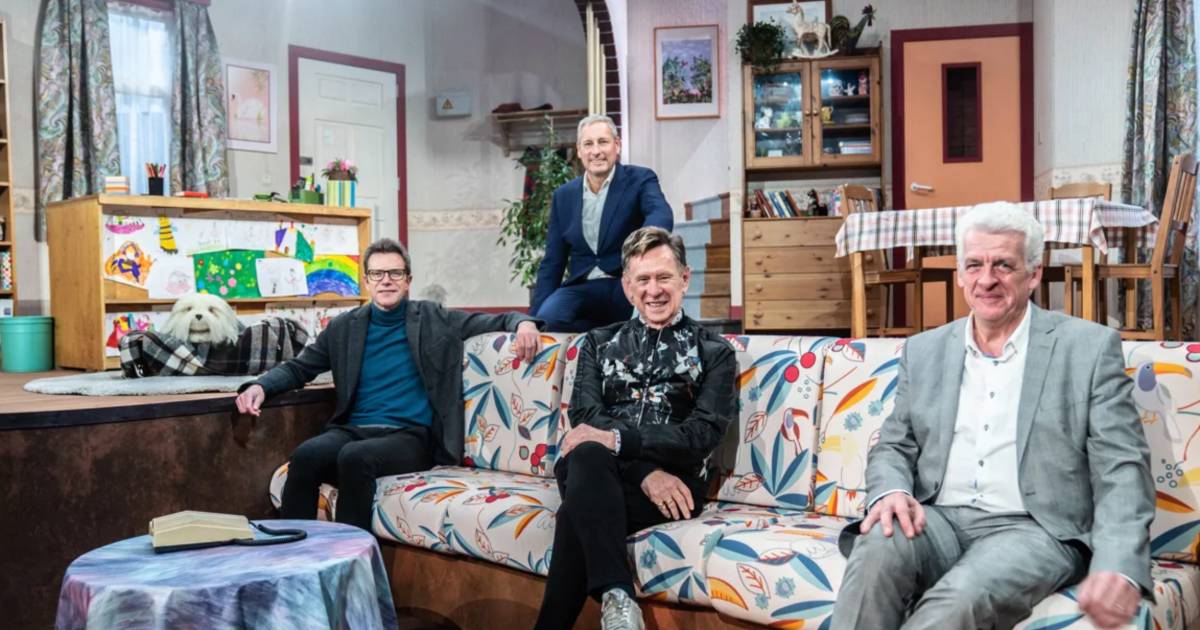 With a smile and a tear, Gert Verhulst said goodbye to his iconic character Gertje last night. In a special show around Samson & Gert's 30th birthday, the 52-year-old actor was put in the limelight. His own daughter Marie has taken over the torch for a while, but in honor of the anniversary, the former owner of the most famous dog in Flanders was allowed to say goodbye with dignity.
That farewell should have taken place long ago, of course, but there was corona. That virus also threw a lot of spanner in the works last night. Danny Verbiest, who was responsible for devising the children's series together with Gert and who played Samson himself for years, had to give up. Although he was extensively thanked by his former companion, the loss was clear.
In the farewell show led by presenter Siska Schoeters, Gert was presented with an evening full of surprises, starting with the set. For a moment he sat back in the living room where he had so many adventures with his talkative four-legged friend. "That has been recreated wonderfully well here," he said immediately. "Only this might be a bit firmer. Our decor moved when you opened and closed the doors. And during the first shots, the paint was even wet. "
Monument
There is an extensive review of the series with just a little too many famous Flemish people, who tell about their experiences with Samson & Gert. More fun are the regular guests who are present. Three decades later Walter De Donder, the Mayor, still cannot believe the impact the program had on Flanders. "You noticed that especially during the indoor shows. The deafening sound when you came up. It was Torhout Werchter, but for children and indoor. That's exactly what it was. "
Walter 'Van Leemhuyzen' Baele also remembers that chaos well: ,, So many years later, 30,000 men singing all those songs during the reunion in 'The Sportpladijs'… Then you realize: I have stood in a monument! The technician standing there told me: 'Do you know that there is more noise now than last week during the Metallica concert? "
Another highlight is the clip that the cast members recorded with Regi, the Flemish DJ who scores hit after hit in his own country and is best known to us from Milk inc. He has made a special dance version of it Everything is gone.
Children
In addition to many colleagues and admirers, Gert's children were of course not to be missed. Viktor Verhulst was the first to steal the show in one Samson & Gertversion of The smartest person. For example, we found out that Stef Bos was responsible for the broken bell, which resulted in the iconic sentence 'I had to knock, because the bell doesn't work'. That bell has still not been made, because Gert went home with the original defective bell. And with the main prize – in good tradition – of course a whipped cream cake.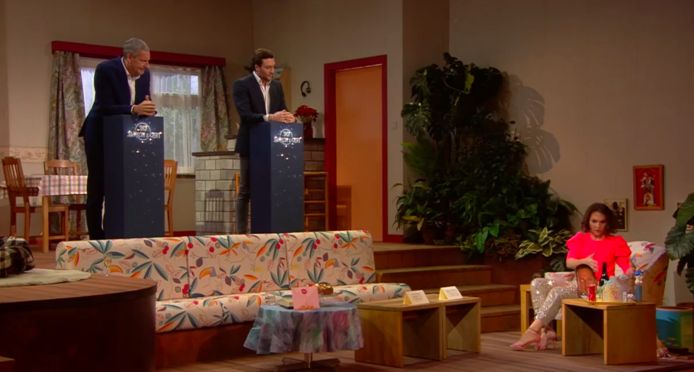 Daughter Marie also sits on the couch with her father. She is currently starring in the new episodes of the children's series, after taking over from her father in April 2020. "I am very proud of Marie, like any good parent", Gert says. "But I don't advise her. There are 300 episodes to see how it's done! "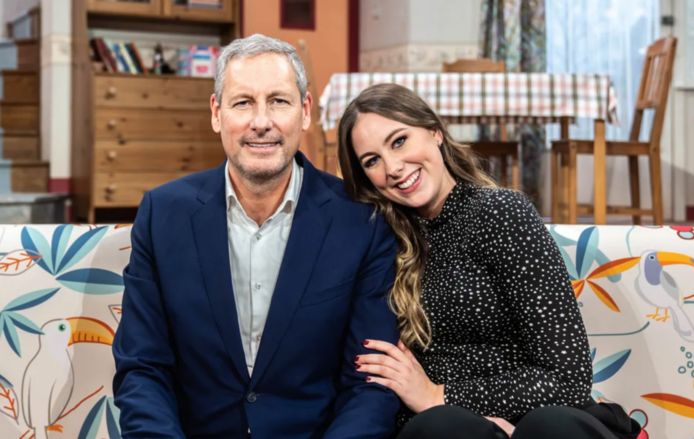 And then the tear. Finally, the Flemish sand duo Cleymans and Van Geel come with a tribute. They have the number Lullaby in a new jacket and this is now called Gertje Thanks. It comes in, because when the two start to sing Gert's eyes start to get watery. In any case, Koen 'Alberto' Crucke has to use the tissues. Gert is grateful afterwards. "Here in Flanders we are not very good at honoring people, but what I have experienced here tonight is really extraordinary."
And with that, for many adults, their youth comes to an end. Gert hangs the dog basket from the willows and now hands the leash over to daughter Marie for good.
Free unlimited access to Showbytes? Which can!
Log in or create an account and don't miss out on the stars.

Yes, I want unlimited access for free
Emotional farewell to Gertje as owner and old cast makes dance version of Samson hit | Show
Source link Emotional farewell to Gertje as owner and old cast makes dance version of Samson hit | Show