Tech
Empty at World of Warcraft after switch by popular streamer | Tech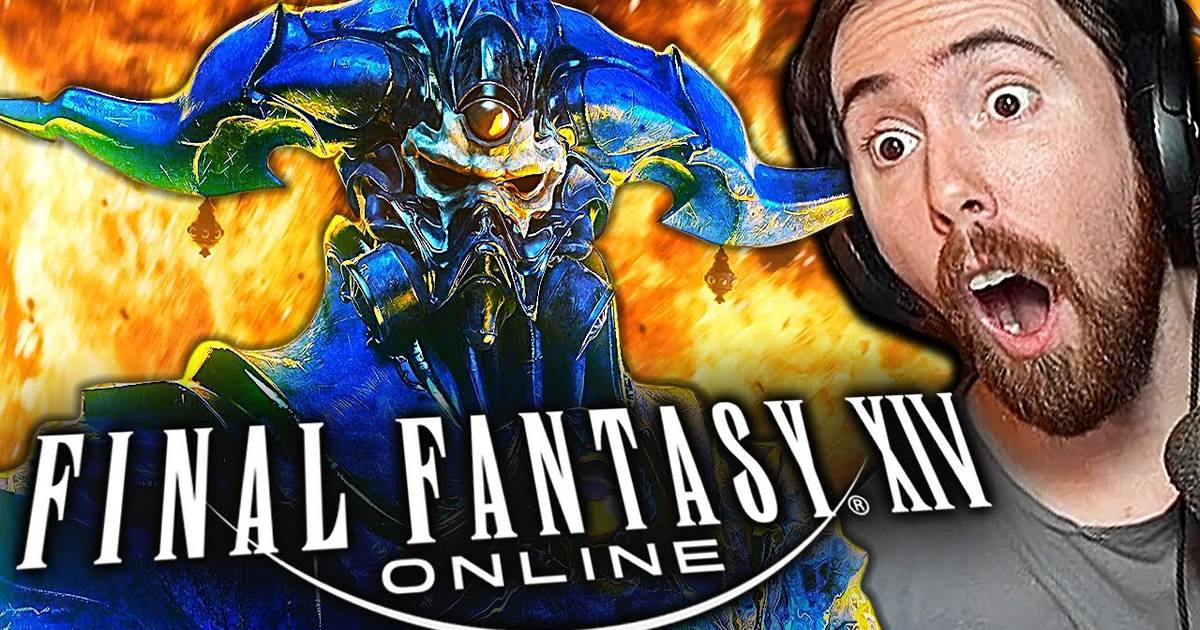 There is a big transfer going on in gameland. Many players of the popular World of Warcraft switches to competitor Final Fantasy XIV after popular streamer Asmongold decided to play the game.
The online role-playing game World of Warcraft was a phenomenon when it was released in 2004. Millions of players dived into the new game, in which you all share one large online world. In the following years, the game received several major updates and expansions, making it an important revenue machine for publisher Activision-Blizzard.
Yet a competitor managed to make a dent in that popularity in recent weeks. The Japanese Final Fantasy XIV suddenly saw its number of players grow enormously. The digital edition of the game sold out, while game servers started to overcrowd. The PC version at games store Steam was also played by more people than ever at the same time.
Like World of Warcraft, Final Fantasy XIV is an online role-playing game. The game was a flop when it was released in 2010, but developer Square Enix decided to restart the entire project. It turned things around. Every year the game grows in popularity: more and more players log in, while at major festivals in Tokyo and London, for example, gamers come together to meet their online Final Fantasy friends.
Text continues below video.
chasing a streamer
That strong growth in players seems to come out of nowhere. The game has not received a major update packed with new features and the next expansion pack will not come until November. Everyone was counting on a quiet period before the game, but now the opposite is true.
If you look at discussion forums about the game, you will see that many of the recent new players come from World of Warcraft. They call themselves 'WoW Refugees', who have decided to trade in their trusty game for something new and hopefully better. There seems to be one driving force behind this: the popular streamer Asmongold, who decided to temporarily exchange World of Warcraft for Final Fantasy.
One of the greatest Warcraft players
Asmongold has been broadcasting his play sessions in World of Warcraft since 2014. In recent years, he has become the game's most influential player. His live streams sometimes attract hundreds of thousands of people at once. Especially with the most recent expansion of the game, he saw his viewership grow considerably.
His streaming plan comes just as sentiment around World of Warcraft's most recent expansion appears to be bottoming out. Players react with frustration to many of developer Blizzard's recent picks. Discussion forums like Reddit are full of critical posts about the game, stating, among other things, that the game is past its heyday.
Big with Fortnite and Minecraft
Asmongold's first Final Fantasy livestreams were a huge success, again attracting hundreds of thousands of viewers. The 10-hour livestream was also watched by almost 3 million fans. The game was suddenly in the top five most popular games on Twitch, alongside titles such as Minecraft and Fortnite.
Since Final Fantasy is an online game, Asmongold walks around in the same world that other players move around in. It makes the streamer sort of a pop star. While gaming, he is stalked by characters from hundreds of other games, who try to get his attention by jumping and screaming in chat. The game's administrators, a kind of virtual bodyguards, had to ban even the most annoying players during such sessions.
Inspired by World of Warcraft
That sudden growth in popularity is somehow strange, because World of Warcraft was a great source of inspiration for Final Fantasy XIV producer Naoki Yoshida. "Without Warcraft, Final Fantasy XIV would never have existed," he said in an interview on a Japanese livestream last week.
"It's also kind of weird that players are using the popularity figures of both games to see who wins or loses. They have 12 million subscribers, we can't just catch up with that. Besides, it's pretty scary to see thousands of new players come to us every day."
Watch our tech videos below:
Free unlimited access to Showbytes? Which can!
Log in or create an account and never miss a thing from the stars.

Yes, I want free unlimited access
Empty at World of Warcraft after switch by popular streamer | Tech
Source link Empty at World of Warcraft after switch by popular streamer | Tech