Education
Erasmus MC is looking for children of parents with psychological problems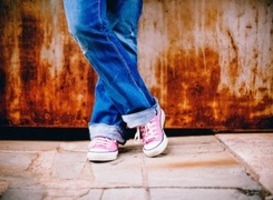 The MARIO project is a scientific study of the mood and resilience in children of parents with psychological problems. These children also have an increased risk of developing psychological problems themselves. Previous research shows that more than 50 percent of children with a parent with a depression themselves develop depressive symptoms before the age of 35.
The MARIO project tries to better understand, recognize and prevent the development of these mood complaints in young people with a parent with psychological problems. The results of this research can have a positive influence on the lives of hundreds of thousands of young people in the Netherlands.
Why one child and another child not?
Child and Adolescent Psychiatrist Manon Hillegers, Head of Child and Adolescent Psychiatry at Erasmus MC Sophia, would like to know why one child develops psychological problems and another does not. Child psychiatrists suspect it has to do with the child's resilience. "The next question is then: can we come up with something that will allow us to increase the resilience of these children at an early stage. We are looking for 1,500 children, ranging in age from 10 to 25 years, and their parents. at a mental health institution, but also parents who suspect that they have psychological complaints, but who have not been to a doctor, can report.
Online questionnaire
To recognize mood problems in children earlier, a short online questionnaire has been developed, the MARIO check. For this check, young people and parents are sought to fill it in, it takes approximately 5 minutes. In addition to the questionnaire, the survey consists of a telephone interview of approximately 15 to 30 minutes. You can participate at www.mario-project.nl.
By: National Education Guide
Erasmus MC is looking for children of parents with psychological problems
Source link Erasmus MC is looking for children of parents with psychological problems